Date of Exploration :
12 May 2014
Won over by the cheeky phonetics of "Delay No More" that made swearing in Cantonese legit, I've since become a fan of the creative minds behind G.O.D.'s uncanny talent to reinterpret Hong Kong's street culture. And when the lifestyle brand launched its hilarious line of buttocks-shaped mooncakes with such names as "Spread My Cheeks", "Full Moon" and "Mind the Gap", I needed little persuasion to take the road less travelled to visit its headquarters while in Hong Kong.
The anti-tardiness wall with passing eras captured on the faces of the clocks.
Founded by two HK architects in 1996, G.O.D. (which is an abbreviation for 'Goods Of Desire' while its Cantonese name '
住好啲' means 'Live Better'
) specialises in homewares, decorative items, fashion and accessories that find their design inspiration from everyday scenes and folk vocabulary of its home country. From a humble warehouse in the densely populated Aberdeen Island (Hong Kong), the company has expanded to a occupy a mall with a presence in London, Amsterdam, New York, Sydney, shanghai, Guangzhou and Singapore.
Getting to G.O.D. HK Street Culture Gallery
The company's HQ and its HK Street Culture Gallery (a.k.a. G.O.D. Street Culture Museum) are located within a former garment factory built in 1977 at Shek Kip Mei (
石硤尾
). The disused factory is now converted into an art enclave housing creative agencies and businesses supported by Hong Kong's Jockey Club Charities Trust and renamed
Jockey Club Creative Arts Centre (JCCAC, 賽馬會創意藝術中心)
.
The green facade of JCCAC. It's a pretty prominent landmark and hard to miss along Pak Tin Street. I call it the Incredible Hulk building.
To get to JCCAC, take the MTR to
Shek Kip Mei Station
, use
Exit C
and walk towards
Pak Tin Street
白田街 (about 10 minutes). Ask for directions along the way if you get lost.
Alternatively, you can catch a cab from the MTR station.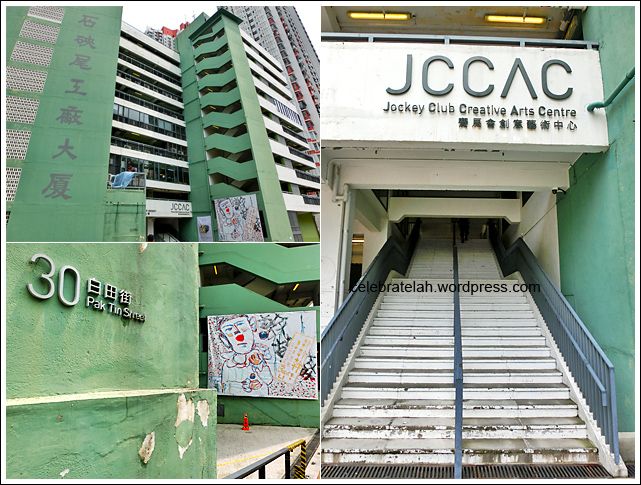 Shek Kip Mei itself is a historic site as this is where high-rise public housing was first introduced when a fire razed the area's slums in 1953 and left 53,000 immigrants homeless. Many of the earlier flats have been demolished but this old factory was given a second life.
Interior of JCCAC with design studios, artists' creative spaces and offices holed up in units within the 9-storey building.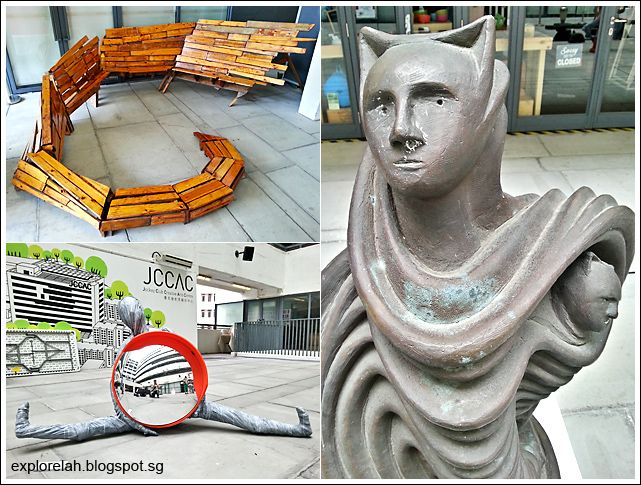 Works from the various art studios curl, spread and stand exhibited on the first level and throughout the various floors.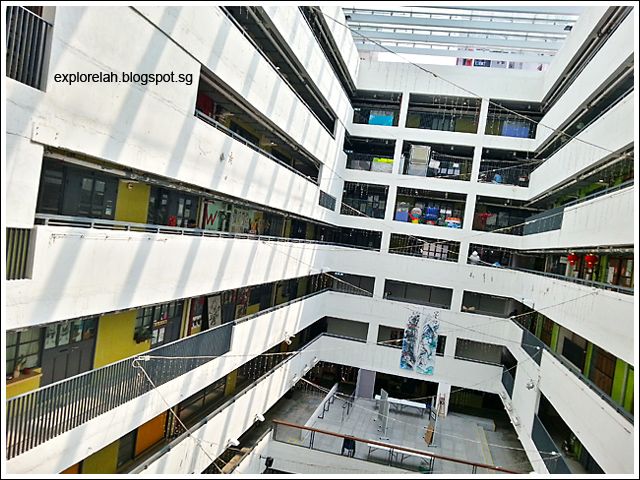 In Singapore, our flatted factories usually have their corridors facing out but the ones at JCCAC face in with a hollow center. I think it is more communal this way.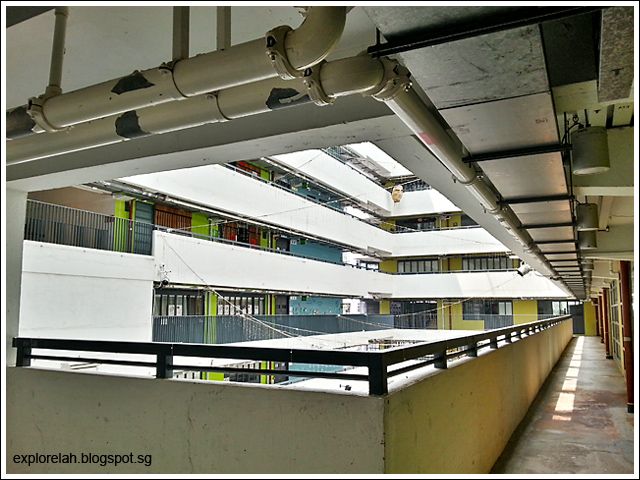 Do you spot something sinister in this photo?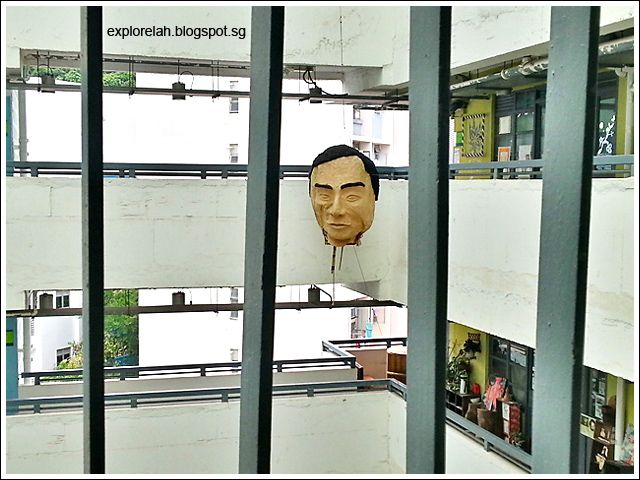 Yeah, that's right, there's a huge creepy-looking head watching over the building like a leftover Halloween decor. Imagine if you need to work overtime and upon coming out of the office, you see this head smiling at you.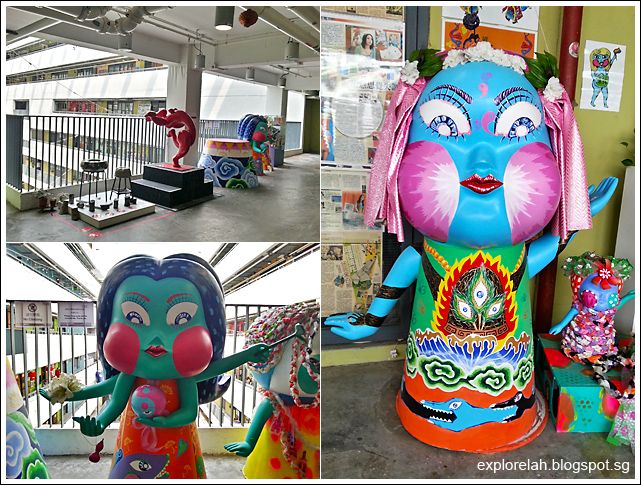 Some studios have their artwork spilling to the corridors and my fave were these psychedelic dolls. Maybe they are the man-head's girlfriends!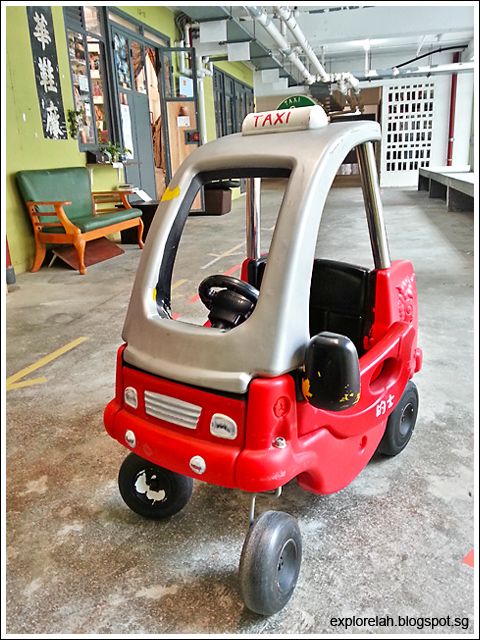 Playing into the retro aura of the place, various tenants reached into their memories and recreated their version of nostalgia. Riding on a yesteryear toy taxi (not literally!), my senses were brought to...
G.O.D. HK Street Culture Gallery
If you are thinking of just walking into the gallery, you can't. It is "by appointment only" and you need to email info@god.com.hk to book an appointment to visit. It is free to visit but do email early as they take quite some time to respond. We emailed about our visitation a week before our HK trip and were still trying to get a confirmation from G.O.D. a few days after we touched down.
Thankfully the acknowledge and "permit" came in time so we found ourselves...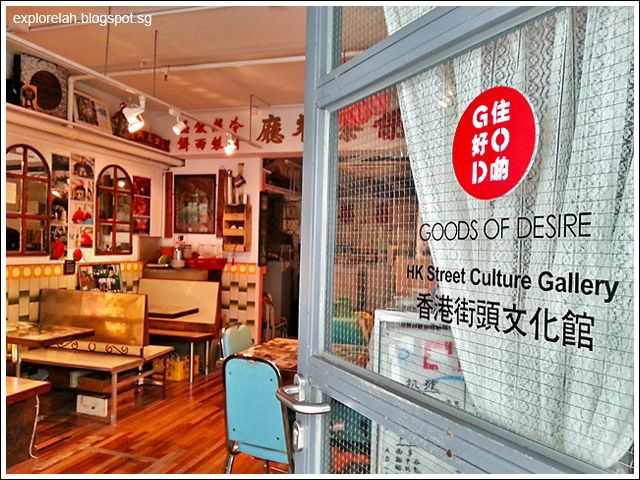 ... getting an eyeful of Hong Kong's retroliciousness!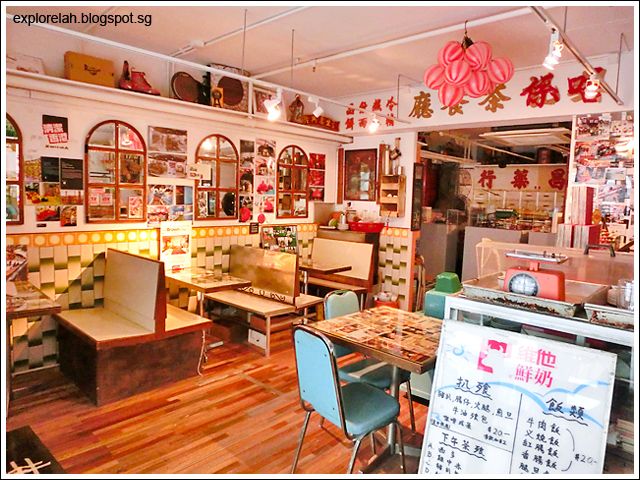 According to G.O.D.'s website, all the artefacts are original pieces salvaged over the years. None of the items are replicas except maybe how everything was artificially brought together to mimic a teahouse or restaurant of bygone eras.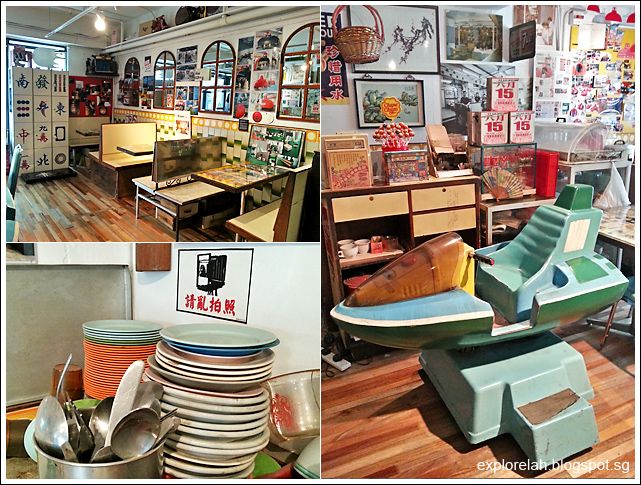 While many private galleries frown if you take photos, the Street Culture Gallery says "Please anyhow take photos"! Is that sign really from the old days? Shows that the history of camwhoring has a longer history than we thought!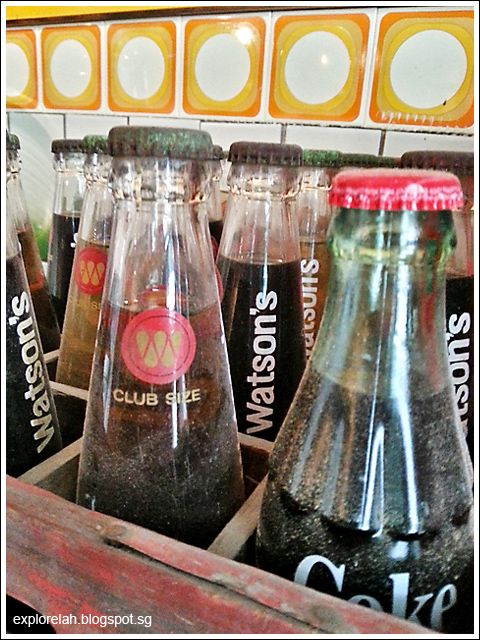 Trash or treasure? You decide. I didn't know there was a fizz called Watson's!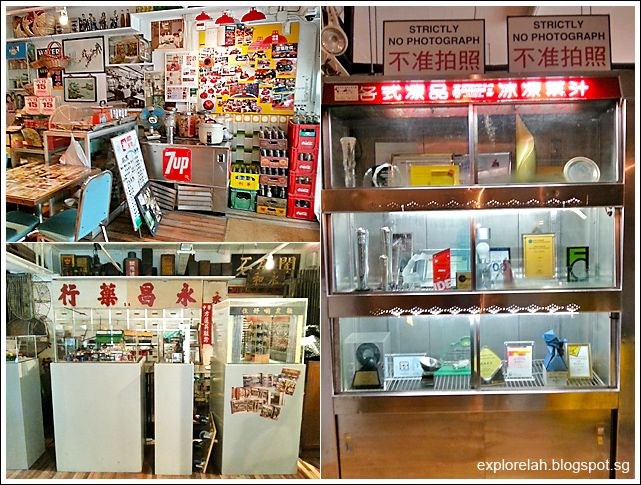 Trashsure were strewn all over the small gallery that can essentially be divided into 3 sections - the replicated interior of a cafe, a store area lined with miniature scenes of old Hong Kong, and a studio where designers work. Photos are not allowed at the working zone.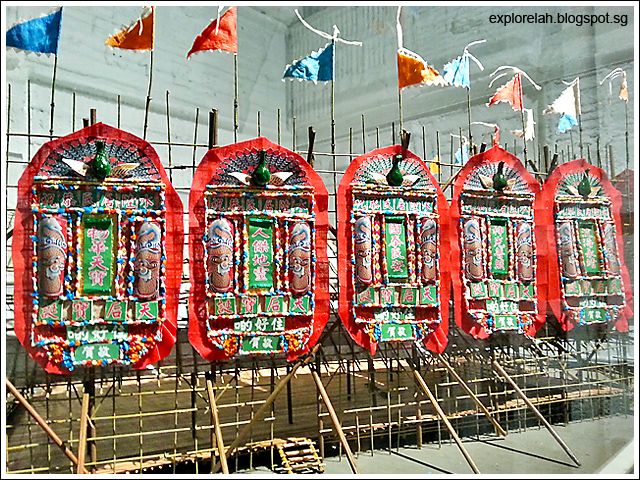 Miniature replicas of 花牌 (congratulatory decorative boards).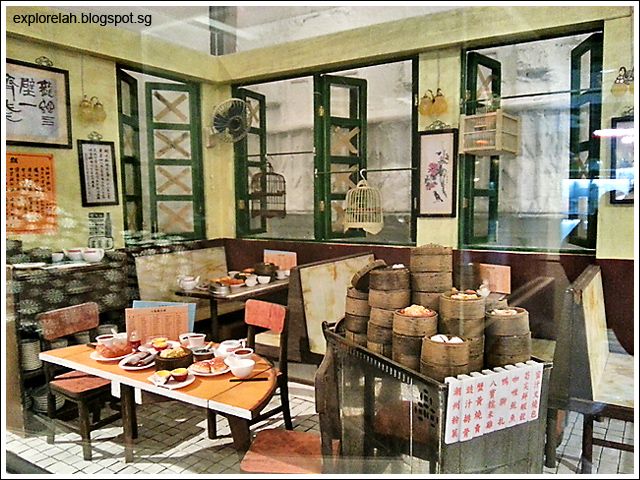 Yesteryear dim sum 茶楼.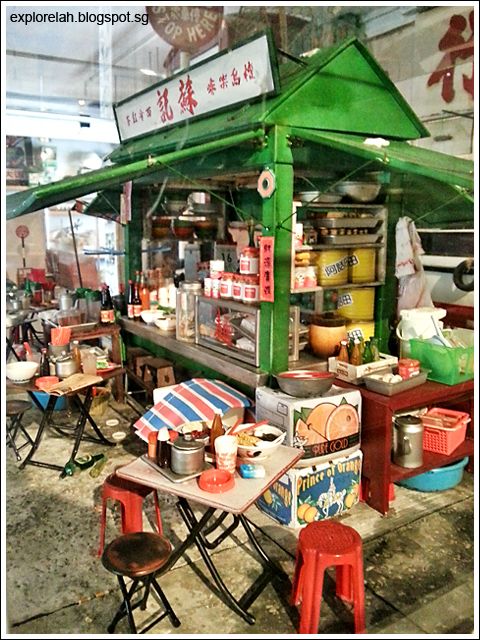 Love the details of these mini sets that make Lego look lame.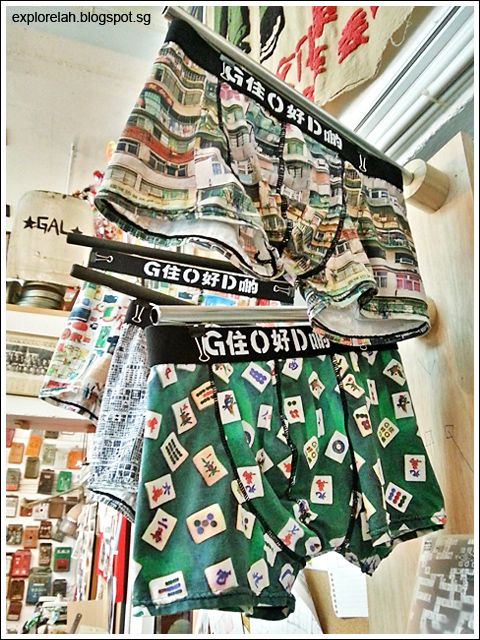 If you love feeling mahjong tiles, your hands would be all over this lucky boxer.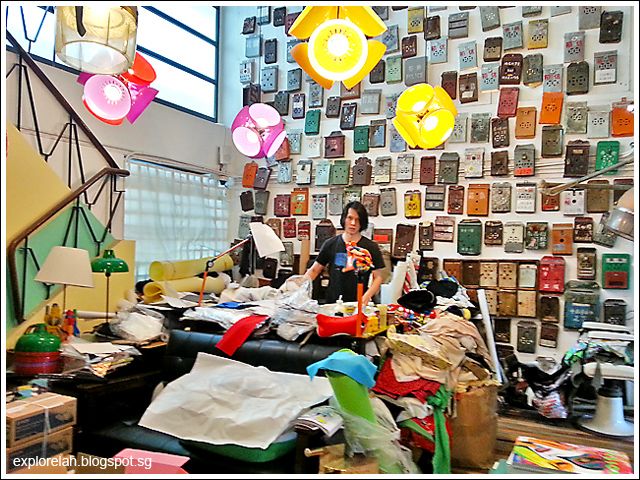 I didn't know it initially, but this is actually a no photography zone as it is next to the designers' desks.

..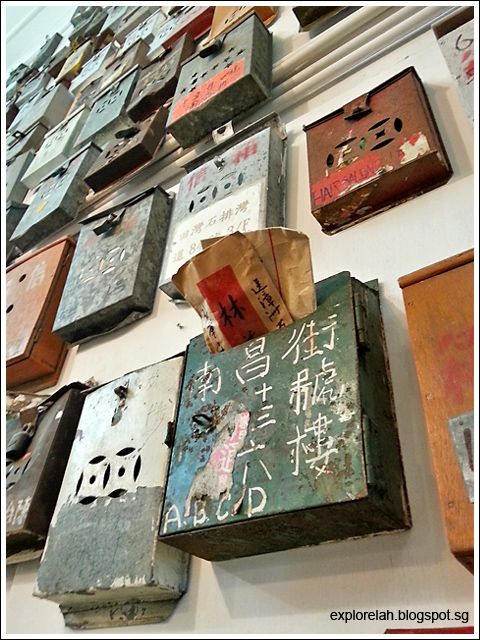 ... however, staff didn't stop me from photographing the intriguing wall of letterboxes and clocks opposite it until I took some shots of products on display (see photo below). At that, I was politely asked not to photograph the items and 'escorted' to the door.
Spent about half an hour at the gallery and left feeling like I've walked into the living room of someone with a hoarding problem but I guess therein lies the real flavour of Hong Kong... a talent in having a lot going on in compact spaces.

G.O.D. HK Street Culture Gallery makes for an interesting sideshow to complement any tour of the fragrant harbour!


Address :
L2-06 JCCAC, 30 Pak Tin Street, Shek Kip Mei
Opening Hours : Weekdays 2 - 6pm. Closed on public holidays. Visitation is BY APPOINTMENT ONLY via email.
Email :
info@god.com.hk