Date of Exploration :
5 Aug 2014
Featuring over 80 illusionary artworks and installations,
Alive Museum
is an optical playground that conceals and reveals one surprise after another! It's an action-packed gallery where you get to complete the art by being a part of it while adding your touch of creativity.
Before visiting the 'museum' (it is more of a fun-house really), I thought it was just about posing with 2D painted art that looks 3D on photo so I was pleasantly surprised by the number of actual 3D sets and props to complete the illusion that I am a mer
maid
man, a daredevil canoeist, a circus acrobat and lots more. The pieces fire the imagination and unleashes one's personality to create a truly unique masterpiece!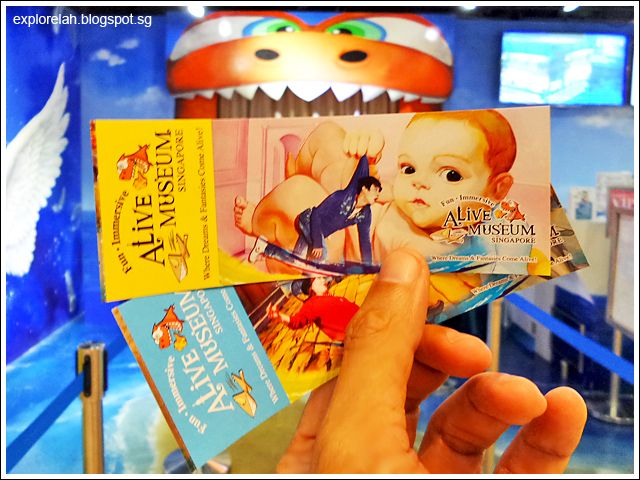 Take a moment to do some warm-up exercises to loosen those jaw muscles and stretch out the body because it's about to get physical inside Alive Museum.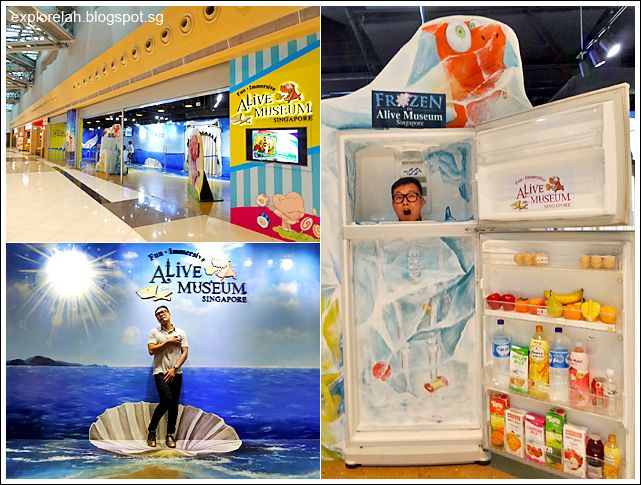 A good place to start getting those vogue juices flowing is the entrance where you can come out of your shell and de-froze that inner child. What do you think of my Birth of Venus rendition? LOL.
One of my favourite pieces is this mesmerising portrait of Vincent Van Gogh with his gaze following you wherever you go! Play the video above and tell me you're not freaked out by it.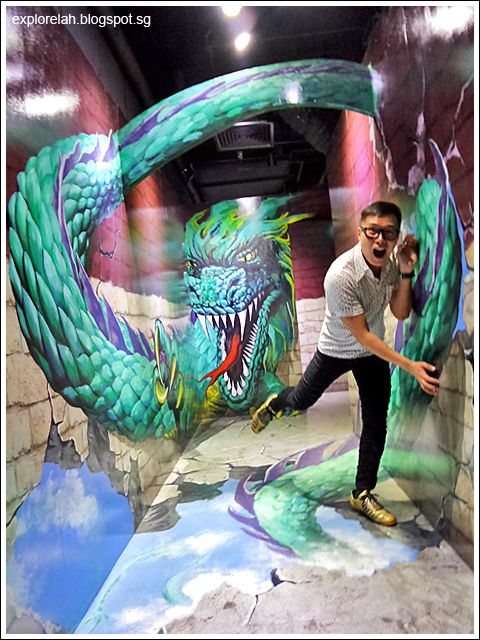 2D and 3D blending creates sensational works that offer numerous pose points. There are pictorial suggestions and indications on the best spot to pose as well as shoot a scene posted on the walls and floors so no worries about getting the best shot. But of course, don't be restricted by the suggestions and let your imagination run free!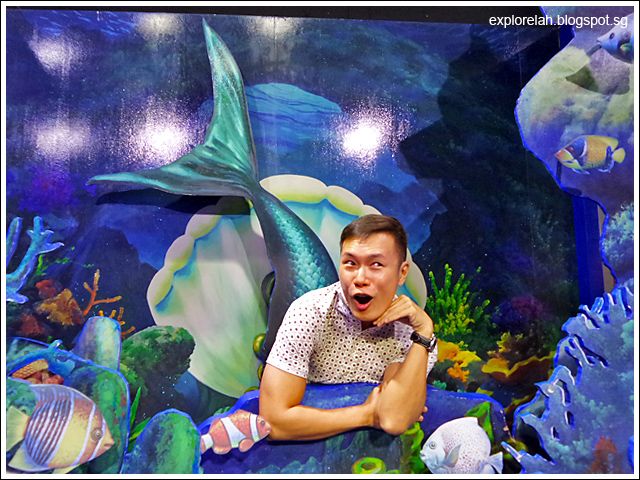 In this ah-quatic scene from The Little Mermaid, I paid tribute to Ariel singing "Part of Your World"... but with more hiao-ness.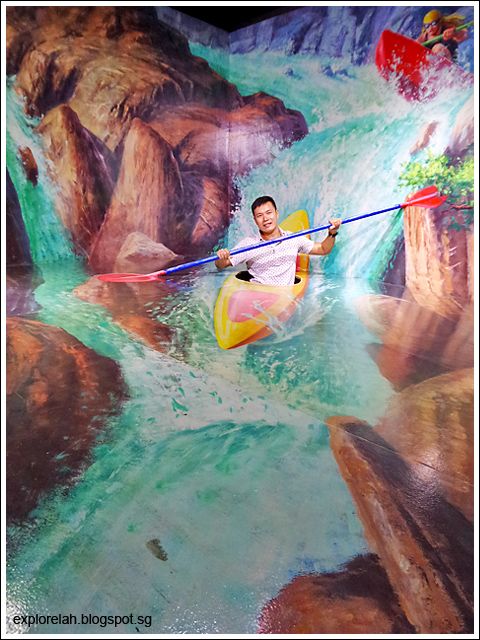 I probably won't survive this in real life. If I survived, my mum's unrelenting nagging for participating in extreme sports would do me in. She still wants to hold my hand while crossing the road. But that's just sweet :)
Do wear dark-coloured (preferably black) pants when visiting Alive Museum. In this photo, I'm actually sitting on the floor but my black pants merged with the dark vortex and the illusion of being sucked into an abyss is perfect. It is also a good idea for ladies to don pants for more freedom while posing.

In addition to this localised artwork depicting Marina Bay Sands, there are 8 other pieces specially customised for Singapore. See if you can identify them throughout the gallery.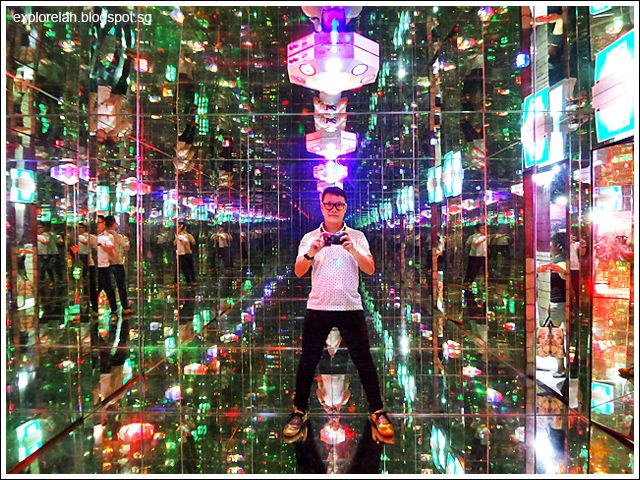 Alive Museum has a stable of experimental artists and designers who constantly conceptualise new and novel exhibits such as this chamber of mirrors. Discovering this room was a surprise as throughout the gallery, there were no directional signs and we had to push camouflaged doors to exit from one exhibition space into another.

There's a twist at every turn and the mysterious journey was pretty thrilling as you never know what you will encounter next!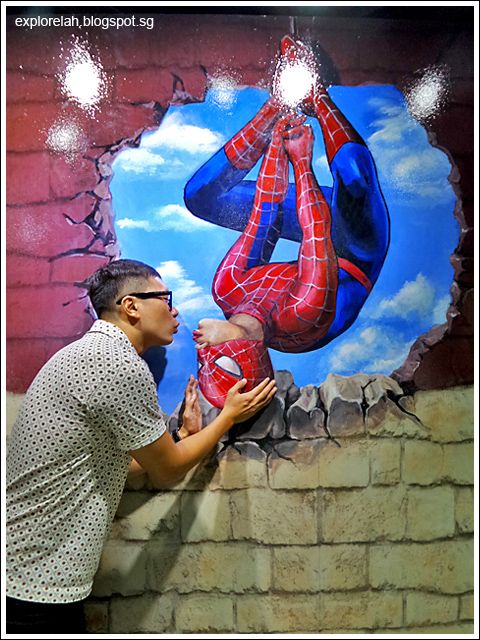 Shhh... Don't tell Mary Jane about this sticky affair.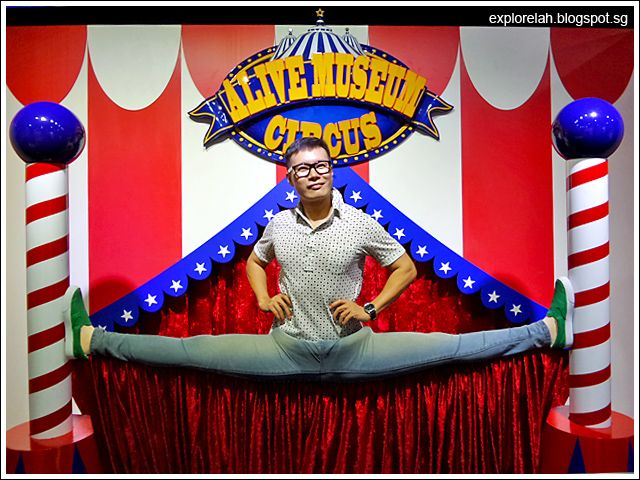 Wanted to do splits but don't have the time to train? Alive Museum has an instant solution!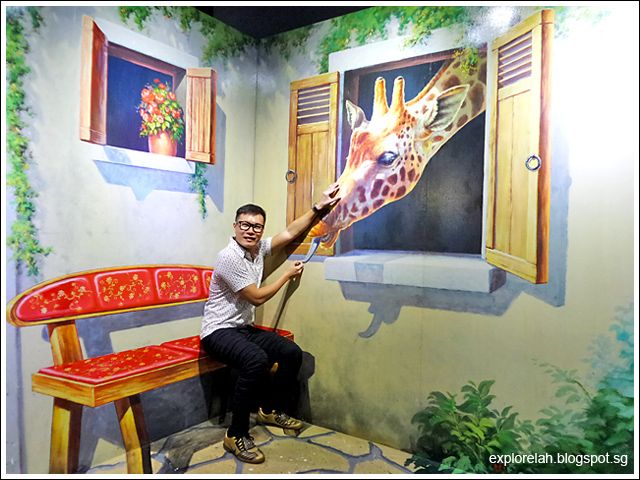 Believe it or not, the bench is actually painted on the wall and I'm half-squatting in mid-air but the illusion of me sitting on it is just unbelieveable!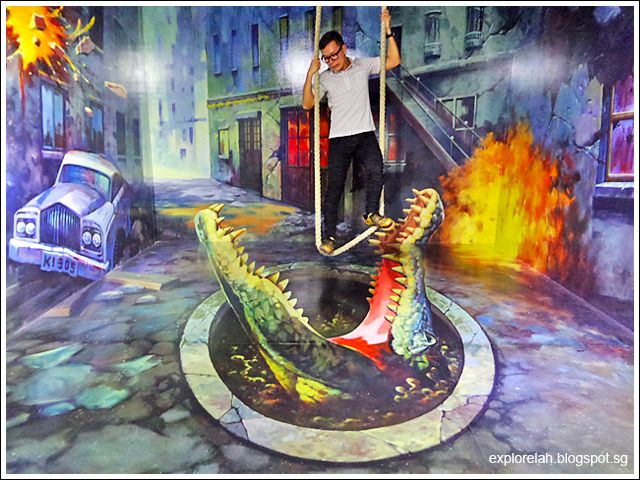 Alive Museum has artworks with multiple themes that ranged from European art, popular culture icons, superheroes, sports, fantasy, doomsday, humour to animals.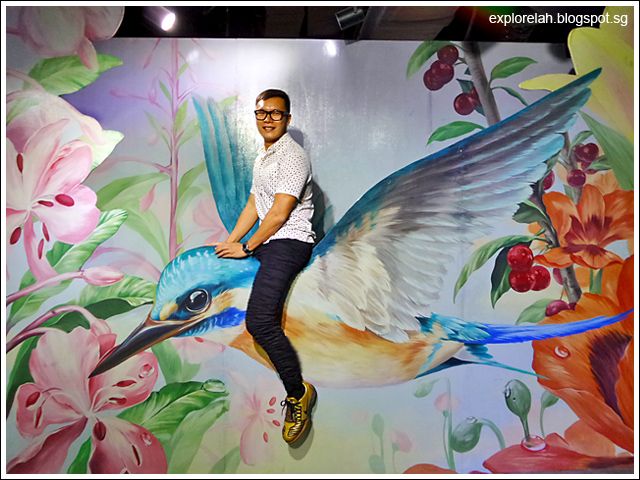 It had been a magical ride at Alive Museum.
Because you need someone to take photos with the exhibits, Alive Museum should be visited with a friend/s, love one or family. Do note that there are no toilets withing the gallery and once you exit to use the washroom next to its entrance, you cannot re-enter again. We spent about 3 hours here so by the end of it, my bladder was almost bursting.
30% of the exhibits get refreshed every 12 - 18 months and festive works (eg. New Year, Christmas, etc) make it a good reason to come back again to create new personal illusions!
Address :
Suntec City Mall #03-372 (between Towers 3 & 4), Singapore 038983
Opening Hours :
10am - 10pm daily
(opening times may vary due to private events. Check http://alivemuseum.sg/information/opening-times/ for notices of early closure before visiting)
Entrance Fees :
$25 (Adults), $20 (Children 3-12 yrs)
Getting There :
Take the MRT (Circle Line) to Esplanade Station or Promenade Station. Or take the MRT to City Hall Station and walk to Suntec City