Date of Exploration :
7 June 2013
Under the recommendation of the friendly staff at KL's
Ascott Serviced Residences
, we came to Sek Yuen Restaurant, an old eatery specialising in authentic Cantonese dishes cooked over wood-fired stoves since 1948. Some of the dishes here are so tedious to prepare and rare, they've become extinct from the menu of modern-day Cantonese cuisine.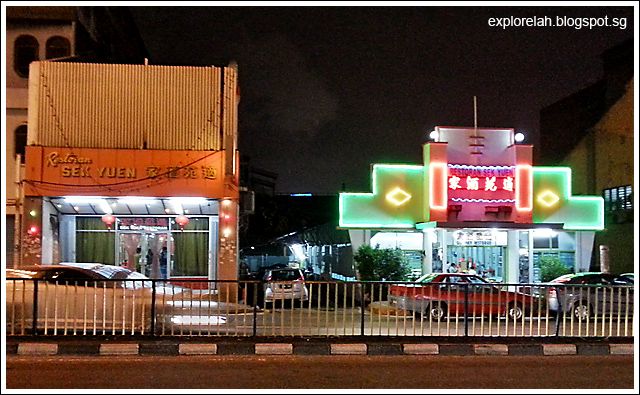 A 15-minutes cab ride took us from KL Ascott Serviced Residences next to the Petronas Twin Towers to Sek Yuen. The restaurant which serves 2 dining venues side-by-side isn't too far from the city's Bukit Bintang shopping belt. The building on the left is air-conditioned while the other decorated in neon is where diners usually try to get a seat to sponge up the delights of nostalgia.
Entering the restaurant is like stepping out of a time machine. Such retroliciousness!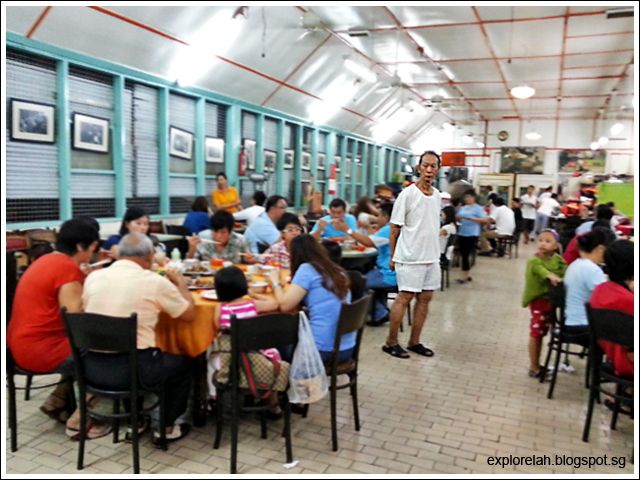 I'm not sure, but I think the guy in white is the boss and descendant from the Sek Yuen lineage. His outfit reminded me of those yesteryear kopi tiam tow chiu.

While many restaurants serving generational recipes dressed up their premises for that artificial retro flavour, Sek Yuen has the real deal! It's as though yesterday never left.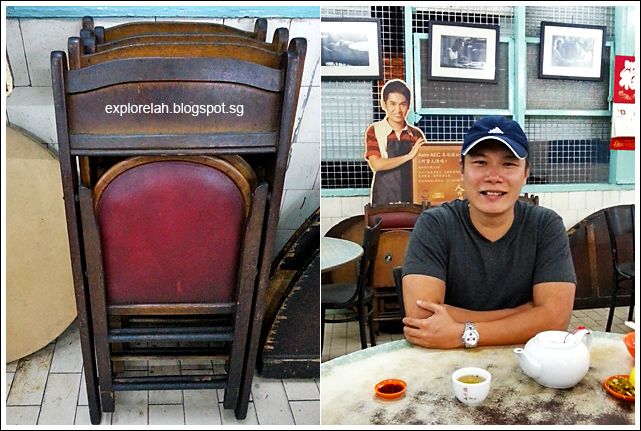 We didn't make a booking and just walked in for dinner. During Chinese New Year period, I heard it is impossible to get a table without any reservation.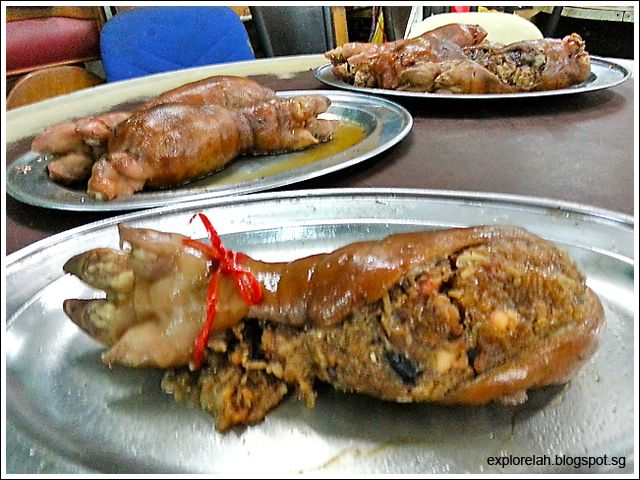 Pig trotters stuffed with glutinous rice (糯米猪手). This dish is so exotic I'm never laid eyes on it until now.

Other dishes that require pre-ordering, sometimes up to a week in advance included the Roasted Suckling Pig, Stuffed Chicken with Eight Treasures (八宝鸡
), Seven Coloured Cold Dish (七彩冷盘) and the legendary Braised Duck Stuffed with Sharks Fin that apparently costs RM1,000!
Another very popular festive dish that requires pre-ordering is the restaurant's Yusheng (raw fish salad) served during Chinese New Year.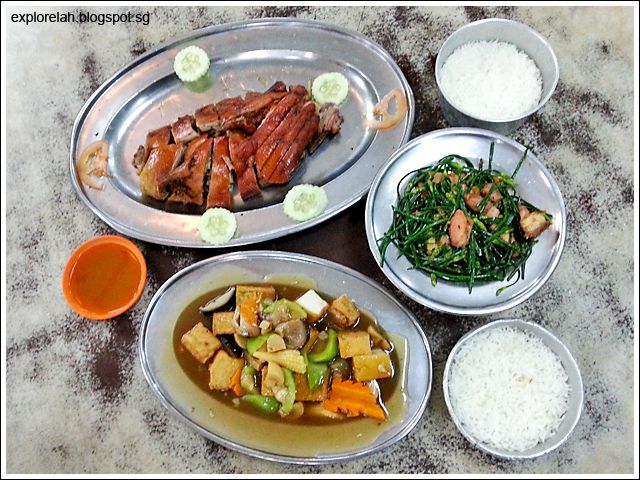 Being a table of two with my friend having a conservative palate, we didn't get to try many dishes and went for the more conventional orders.
The thing that pressed my curiousity button was the rice served in a metal bowl. Instead of using a rice cooker, I read that the rice at Sek Yuen is steamed in these bowls.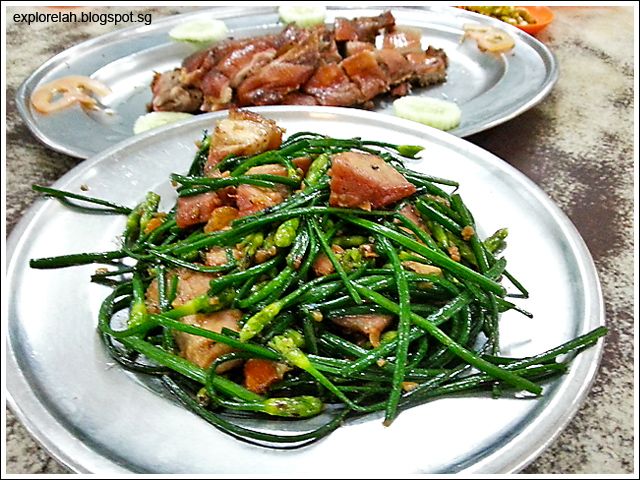 Stir-Fried Chives with Siu Yuk (roast pork). This dish brought me back to childhood where my maternal grandmother, a Cantonese, is fond of stir-frying vegetable dishes with roast pork.
Seng Kwa Tofu (Braised Beancurd with Luffa Gourd). This is also a dish of nostalgia as I was introduced to the taste of luffa gourds by my granny. The tofu is excellent with a crispy skin and soft center.
One of the signature dishes at Sek Yuen is the Pipa Duck (琵琶鸭) which is first boiled then slow roasted till the most of the fat is gone and the skin crispy... a process that takes up to 6 hours! Other signature dishes include Stir-Fried Sharks Fin with Eggs, Sweet and Sour Pork, Steamed Beef with Ginger, Jellyfish Chicken and a couple more.
Sek Yuen is one of the last remaining guards of time-honoured Cantonese recipes so drop by for a taste of the old days (古早味) before it's gone!
Address :
315 Jalan Pudu, 55100 Kuala Lumpur, Malaysia
Tel :
+603 9222 0903, +603 9222 9457
Opening Hours :
Tuesday - Sunday (closed on Mondays)
Lunch :
11:30am - 2:30pm / Dinner : 5:30pm - 9:30pm