Date of Exploration :
18 May 2014
Taking a break from fooding on Kuala Lumpur's famous Chinese eats, we brought our stomachs out of Jalan Alor and the congested Petaling Street (Chinatown) to the city's Little India for some taste adventures...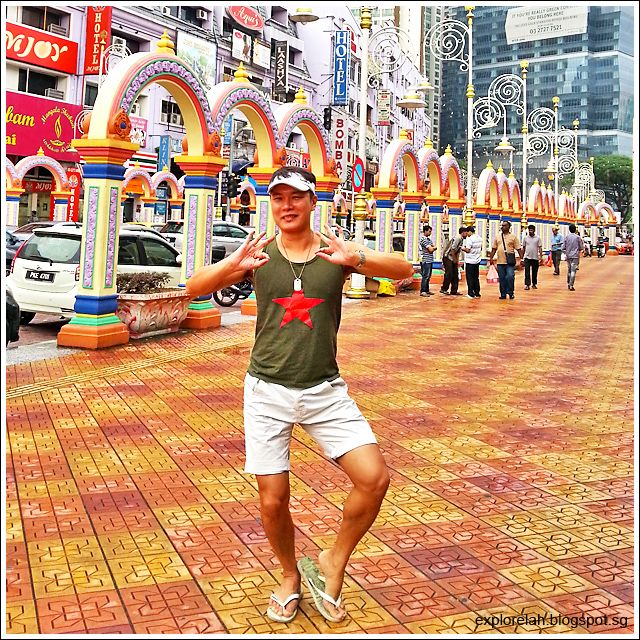 Am I Bollywood-ready or what?!
There are a number of restaurants that get the thumbs up from foodies online but due to a recent badass gout attack that limited my diet to low purine foods (fruits, vegetables and dairy), my only choice on the recommended list is
Chat Masala
, a restaurant serving South and North Indian vegetarian cuisine.
I'm not really a big fan of Indian vegetarian fare as I don't fancy pureed vegetables in the form of chutneys and pastes. Not to sound disrespectful of another culture's culinary heritage, but they remind me of baby's vomit. As you can imagine, despite the restaurant's top rating, I'm about as excited about dining at Chat Masala as going to work
everyday
on Mondays.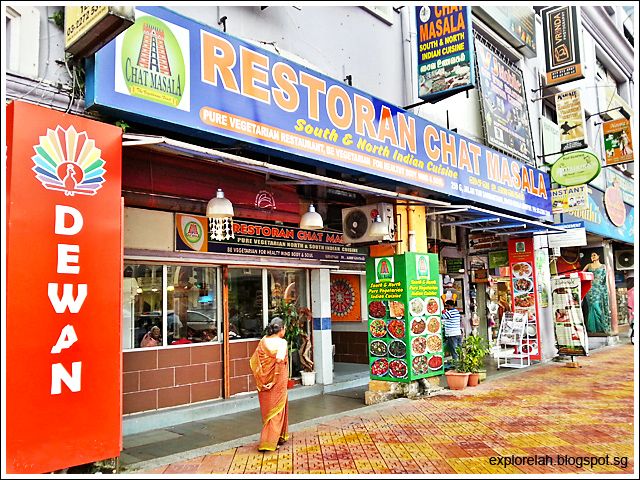 Opened in 2004, Chat Masala specialises in masala dishes (dishes cooked with a mix of spices) and the inventor of Indian-style mock chicken and mutton. It is named one of KL's TimeOut Top 40 Restaurants from 2008 - 2010.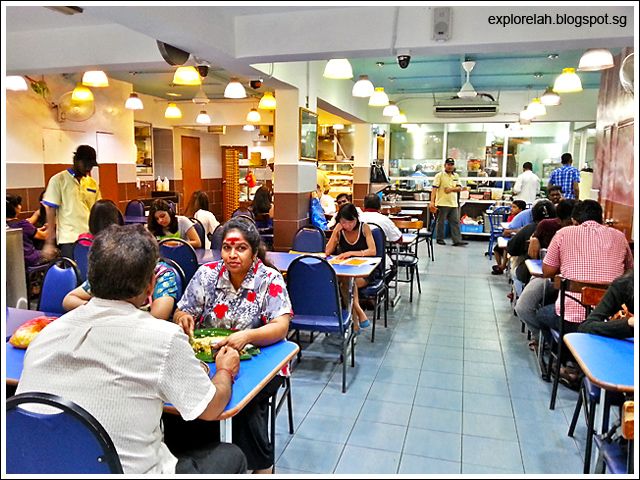 Interior of Chat Masala. One of the founding philosophies of the restaurant is to provide fine dine dishes popular in India at affordable prices. According to its website, the spices used are imported directly from India for that taste of authenticity.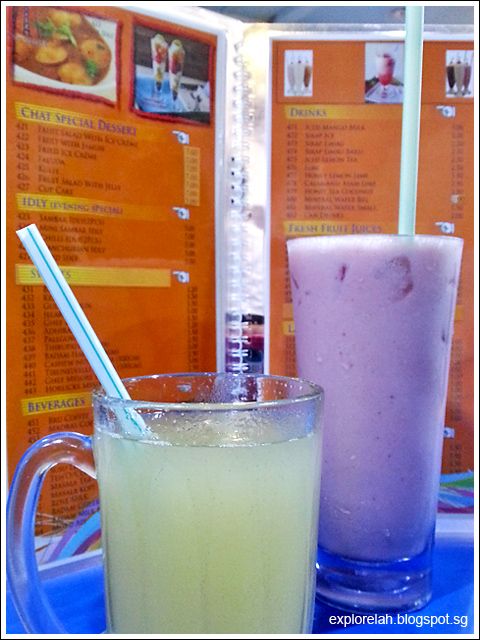 We prepped our appetite with an order of Strawberry Lassi (RM4.50) and Ginger Lemon Drink (RM3.00).
Then came our OVER orders! The menu is pretty extensive and resulted in us over-ordering in a bid to try as many variety as there is stomach space. Even though we chose small, the portions were still pretty big for the two of us. Our waiter should've advised us if we've ordered too much.

Fronting the table are the staples Andhra Masala Thosai (left, RM4.50) and Paneer Thosai (right, RM4.00) with servings of Palak Paneer (RM8.00), Butter Chicken (RM7.00), Malay Kofta (7.00) and Mutton Masala (RM7.00). Total bill : RM46.50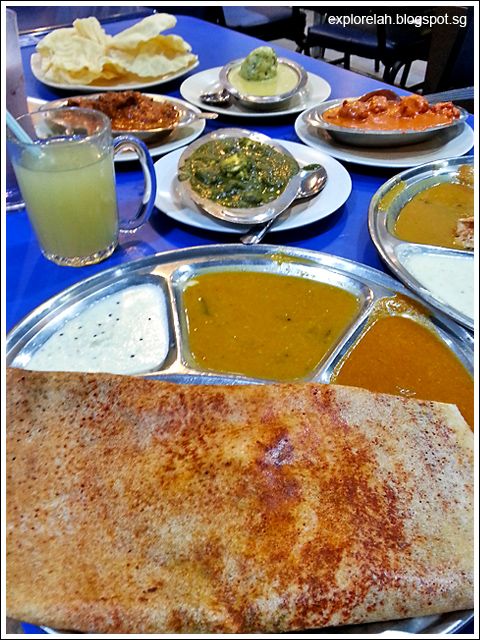 Thosai (also spelt Dosa, Dosai, Dosay, Dosha, and Thosay) is a crepe / pancake-like flour sheet usually made from fermented rice batter and black lentils. It is eaten with sambar (creamed vegetables) and chutneys (wet or dry side dishes made from fruits, vegetables and spices).

My vote goes to the Masala Thosai as the filling of potato, onions and spices was more flavourful than the comparatively blander Paneer Thosai.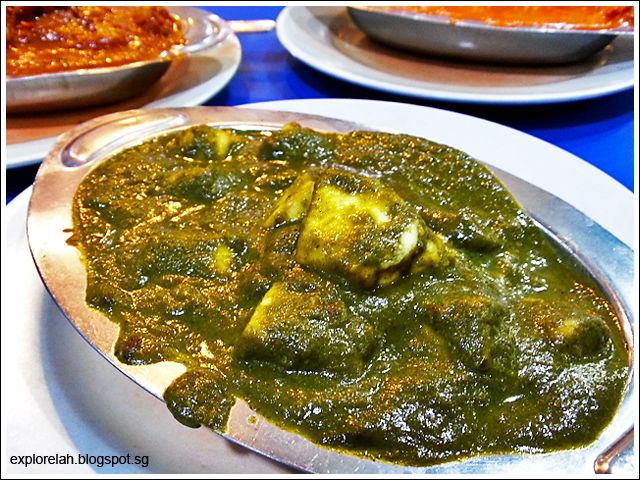 Palak Paneer (pureed spinach with cheese)... taste is light but very filling due of the dairy.
Butter Chicken... this was recommended by our waiter. Taste-wise, it's pretty good but texture-wise, it's not quite like chicken. At the back is the Mutton Masala which is a must-order! The dish is fragrant and the mock mutton tastes like the real thing!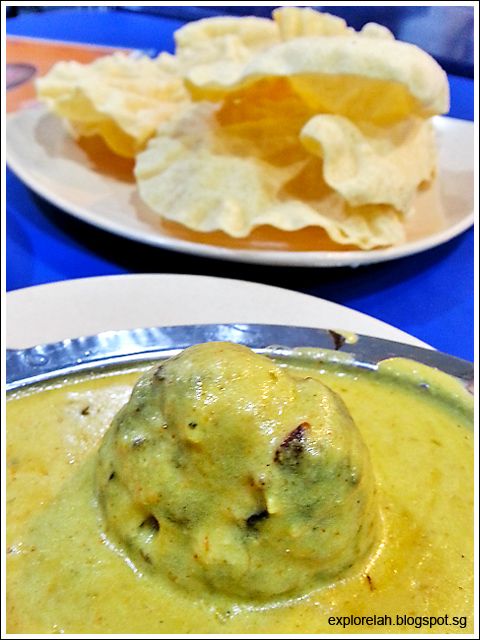 Malay Kofta... this is our favourite dish. Even though we were too full and couldn't finish all that we ordered, we finished this one. It's bursting with flavours and the Kofta which feels like a cheesy version of the Malay potato nuggets is supreme in taste! Absolutely loved this. And the malai (sauce) goes well with papadums (RM1.50).
Eating like the locals do... with my hand! Attracted quite a bit of stares from the Indian diners. I know they were looking because I was stealing glances at them to learn how to finger my food.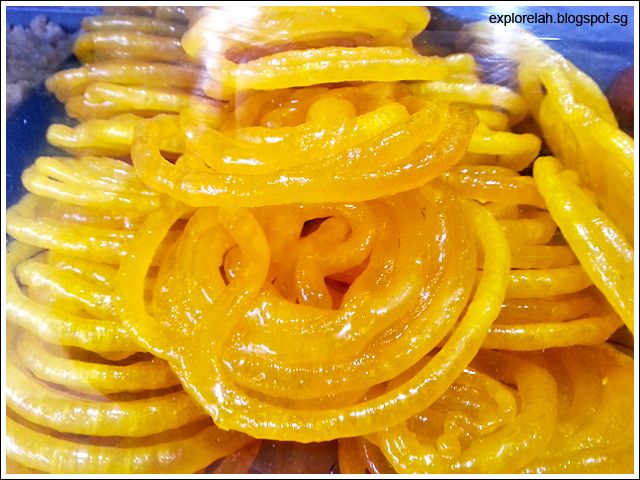 A spread of crayon coloured cakes and desserts greeted us at the entrance of Chat Masala.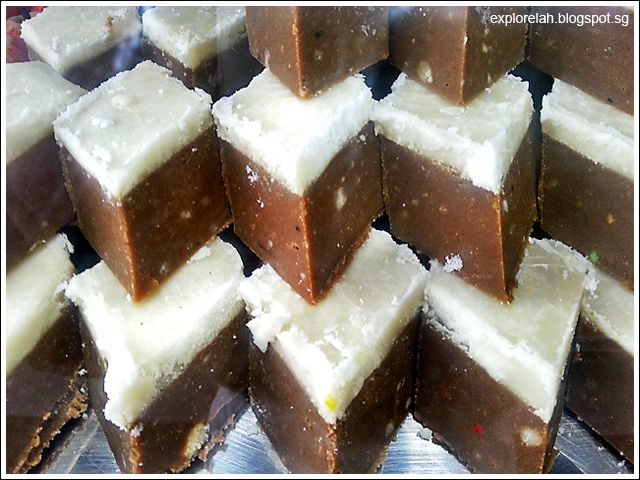 I made a mental note to try this tulip shaped dessert but by the end of our meal, we couldn't eat another bite. Perhaps next time.
After the meal at Chat Masala, my opinion about Indian vegetarian food flipped 360 degrees... I'm now a convert and in love with the
baby vomit
chutneys that this restaurant does so well!
As the saying goes, everything happens for a reason. If not for my gout condition, I wouldn't consider trying Indian vegetarian food while on vacation and discovered this delightful restaurant. Because of Chat Masala, my culinary vocabulary of Indian cuisine now goes beyond roti prata and biryani. This restaurant is a definite must-try when in Kuala Lumpur!
Getting to Restoran Chat Masala :
The restaurant is located in the Brickfields district (Little India) and within walking distance from KL Sentral. Look out for the road with the orange-red tiled pavement and colourful arches. The restaurant is along this main road.
Tip :
We took a cab here from Bukit Bintang (RM8.00) and lucky us, we got an Indian driver who knew the exact location of the restaurant just by mentioning its name. So if you want to take a cab there and the Chinese or Malay driver is clueless about Chat Masala, look for an Indian one.
Address :
No. 259G, Jalan Tun Sambanthan, Brickfields, 50470, Kuala Lumpur, Malaysia
Tel :
03 – 2260 3244
Opening Hours :
7:30am - 11:30pm (Thursday - Tuesday), 3:30pm - 11:30pm (Wednesday)