Date of Exploration :
19 - 24 May 2011
Photographing people has always been something of a personal taboo. I suck at it and loathe the possible confrontation by a subject for taking his or her photo without permission or being asked for money. The dilemma of intruding into someone's private emotional moment and taking advantage of their unawareness for that personal satisfaction of a compelling shot stirs uneasily within me.
If I ask for permission, that moment of emotional spontaneity is gone and if a subject agrees to pose for me, I feel the pressure to do a good job to turn out some masterpiece of them. But this trip to Hanoi taught me a few things about street portraiture. I learnt that a smile goes a long way, a wave to say 'thank you' does wonders, and sharing the shot with the human subject puts them at ease.
But of course, if they are unperturbed with my camera pointing at them and paid no attention to me, my usual modus operandi of shoot and scoot remains. And one more important lesson I learnt about shooting people on the street is that you must be thick-skinned. Shoot first, connect later. Or run really fast!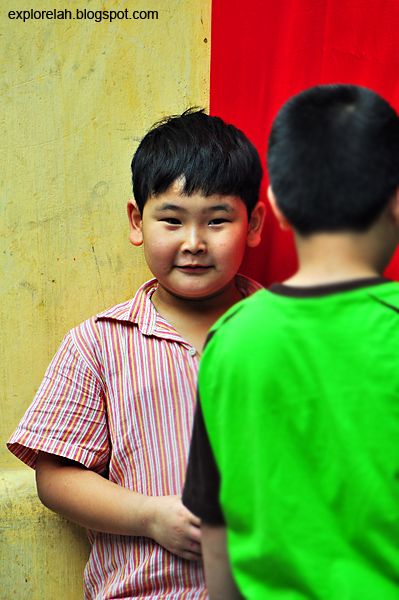 I just want to pinch those cheeks!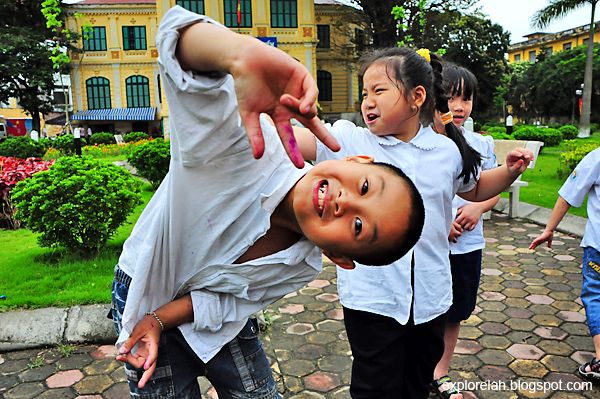 He should grow up to be a movie star. He's expressive, lively and loves the camera! His parents must have their hands full with him.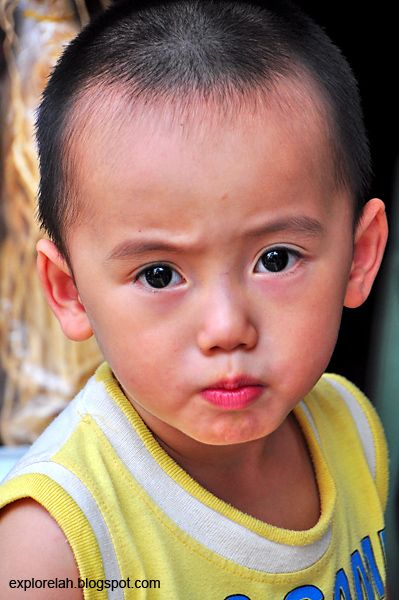 Windows of innocence.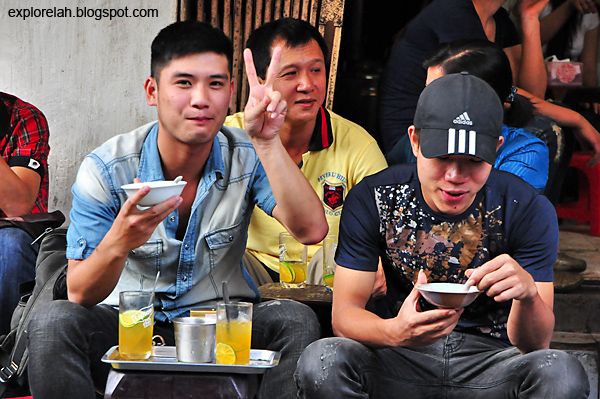 Sweet victory.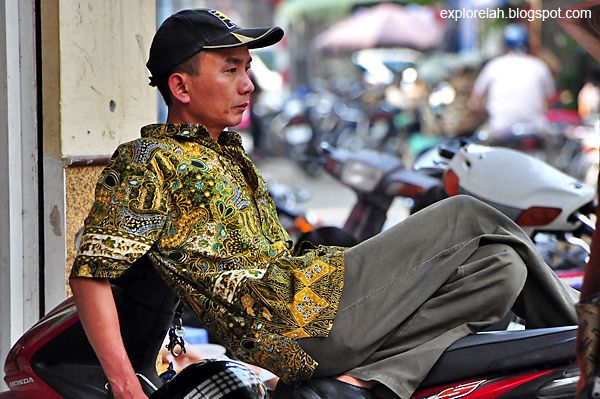 This dude can really fold his legs!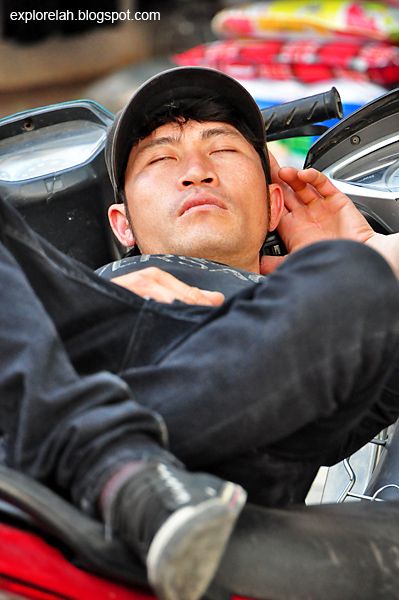 And this one can sleep anywhere.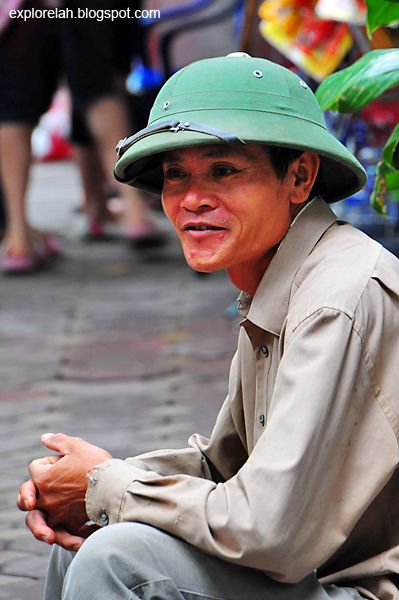 This guy was just sitting by himself and smiling to no one. I wonder what he's thinking.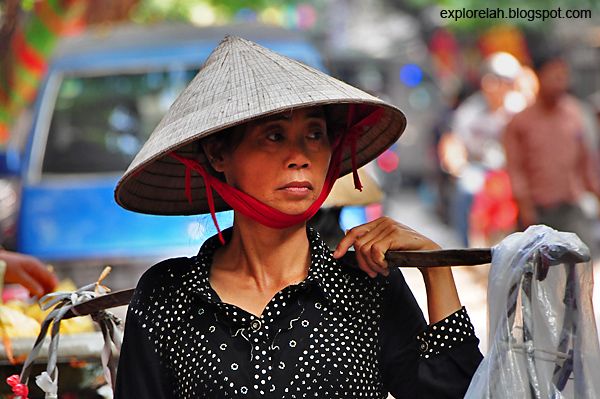 Street vendors are everywhere on the streets of Hanoi centre.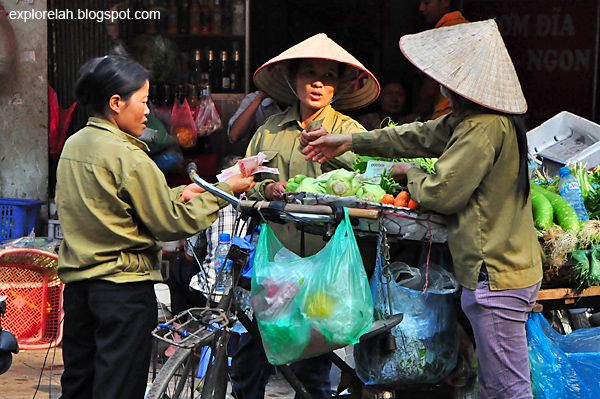 Market on wheels.
有骨气!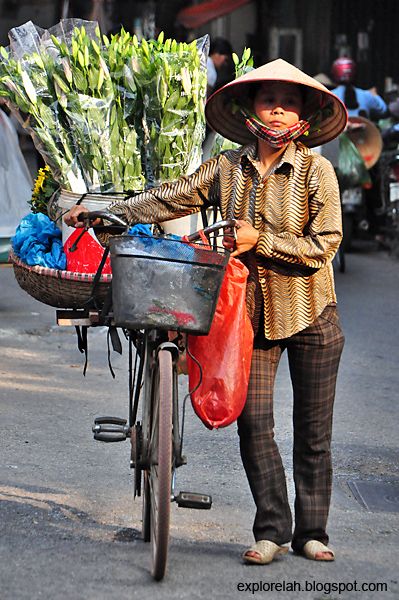 Travelling lily.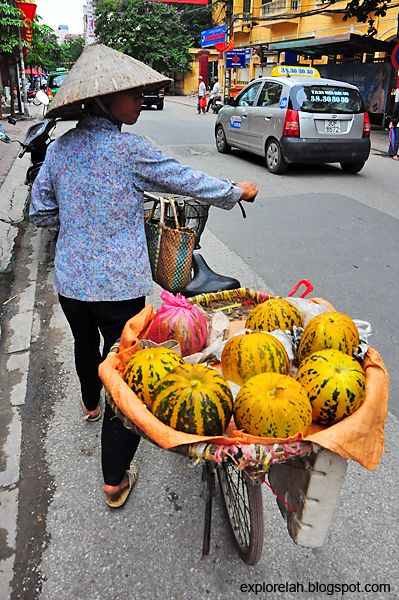 Get a load of the lady's melons.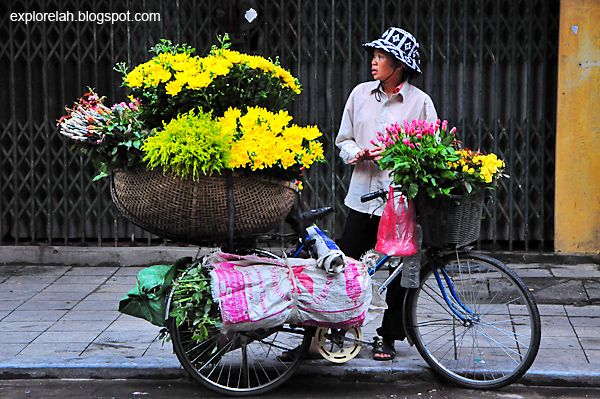 路边的野花快点买。
Mechanical vs Manual.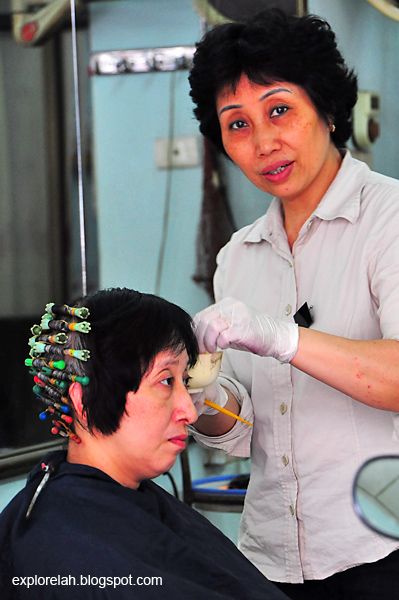 You want to be next?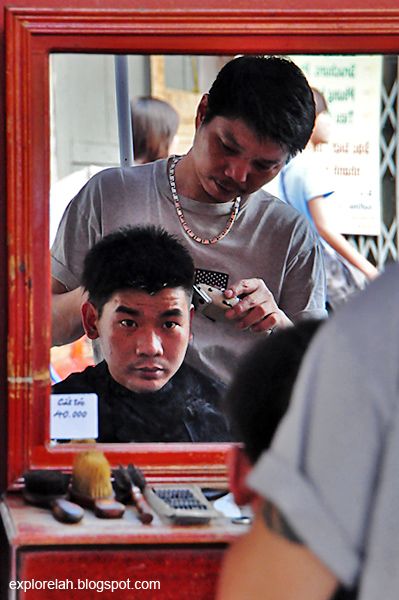 Buzzing with street style.
They seem more interested in trading gossips than selling toys.
I thought the guy was staring at a photo print of Nat Geo's famous cover of an Afghan girl circa 1985 until he picked up his paintbrush. Stunning!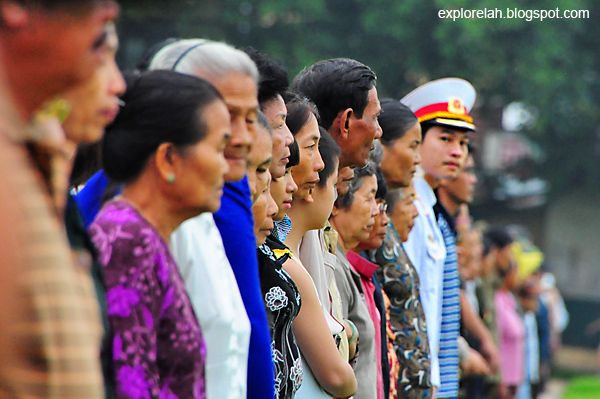 If the focus was on the soldier who looked over, this would be a better picture. But I was risking being reprimanded as everyone was supposed to stand still and not over the line of the soldier during the flag raising ceremony at Ba Dinh Square. He looked my way because I popped out of line to snap a shot.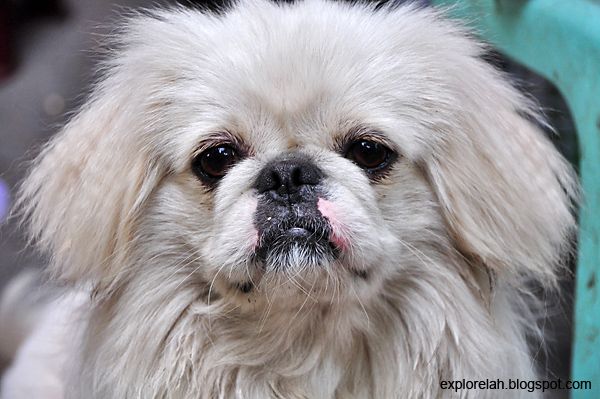 From people shots to dog portraits. Hanoi seem to be a city of dog lovers.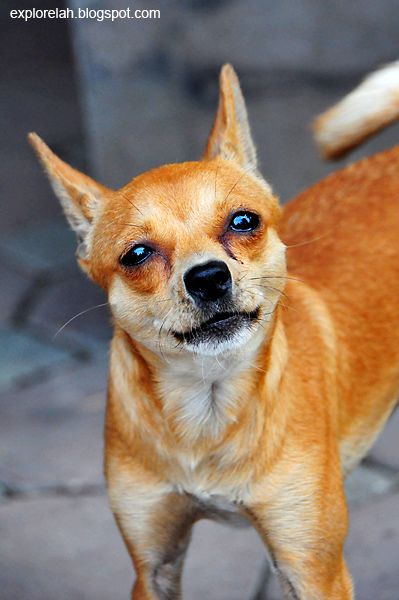 Kuah si mi?! This brown furball has a lot attitude and a bad temper.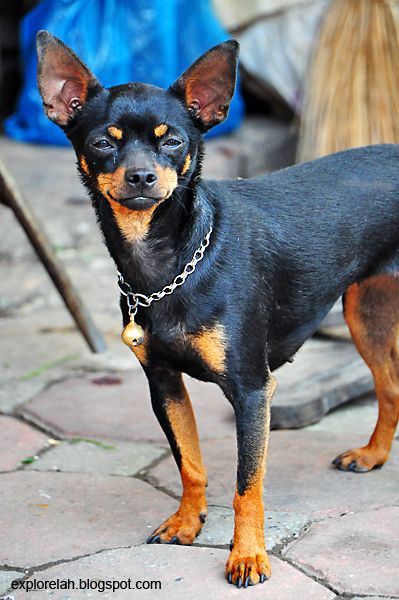 A very handsome Miniature Pinscher. That look can make me clean its shit happily.
This trip was a plunge into the deep end to shoot street portraiture. I think Hanoi is a great training ground because so people and trades are packed so closely together that photo opportunities are sitting ducks for the camera.
Adding to the challenge of honing those people photography skills is the fact that most Hanoians seem to be camera shy. So while there may be many instances to fire the trigger, many people immediately turn away as soon as I raised my camera. But that's mild compared to what a lady street vendor did. I was shooting her with her cartful of colourful slippers and she pushed her cart right at me, threatening to knock me down. But thankfully, I met more friendly locals than that explosive landmine and they helped me overcome my resentment of shooting people on the streets. Thank you Hanoi! :o)