Date of Explorations :
22, 23 May & 29 Jun 2012
When it comes to bringing the world to its doorstep, Bangkok leaves no stone unturned. Just check out, or should I say 'check-in' to
Terminal 21
in this City of Angels and you will know what I mean.
Opened in October 2011, this new mall is not your usual run-of-the-mill shopping complex that exists purely to satisfy retail lust, but an exceedingly creative concept store that should be bestowed the status of a tourist attraction.
The first time I visited Terminal 21, I was so impressed, I came back again, and again, bringing my friends with me. Few malls, other than
Orchard Central in Singapore
, have this effect on me since I'm born with a shallow wallet and disdain for walking around aimlessly. But Terminal 21 makes window shopping such an adventure with its clever adaptation of an airport / holiday theme in the mall's design and its tenants matching in creativity, the merchandise for sale.
However, there's more! It may come as a strange proposition, but when at Terminal 21, you MUST DEFINITELY visit the toilets at every level even if you don't need to answer nature's call. They are the best toilets I've ever seen and been in!
Alrighty, enough words. Let's behold the innovative features that Terminal 21 delights with in pictures...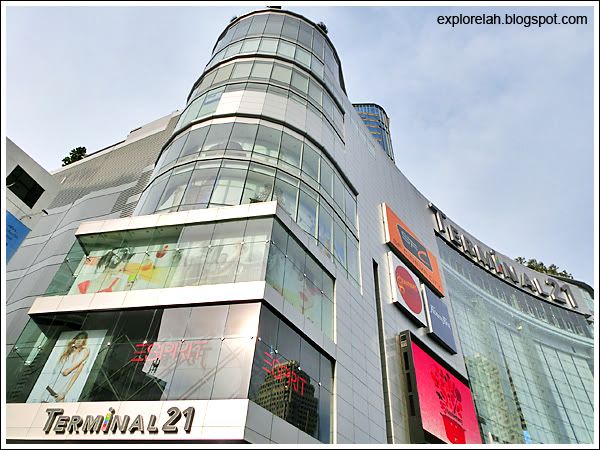 Getting There : Take Bangkok Mass Transit System (BTS) to Asok Station. Terminal 21 is conveniently located right next to the station. Asok is also sometimes spelt 'Asoke'.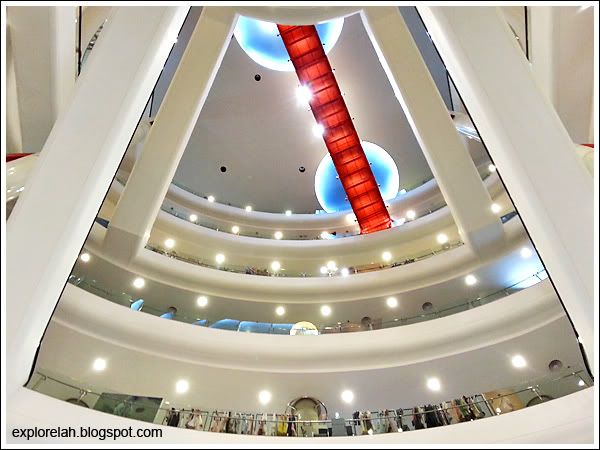 Overhead view of the mall's interior from the Roman section of Terminal 21.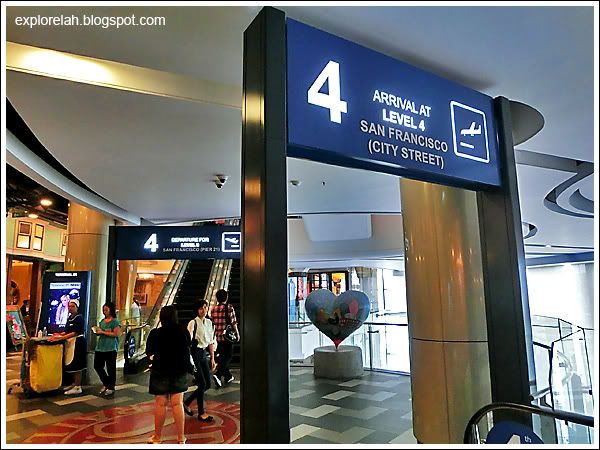 Welcome to San Francisco on Level 4. The mall cleverly integrates elements of travel into its design. Each level features icons and character unique to a destination. Level 1 is Rome, Level 2 Japan, Level 3 Istanbul, Level 4 San Francisco, and Level 5 London / China.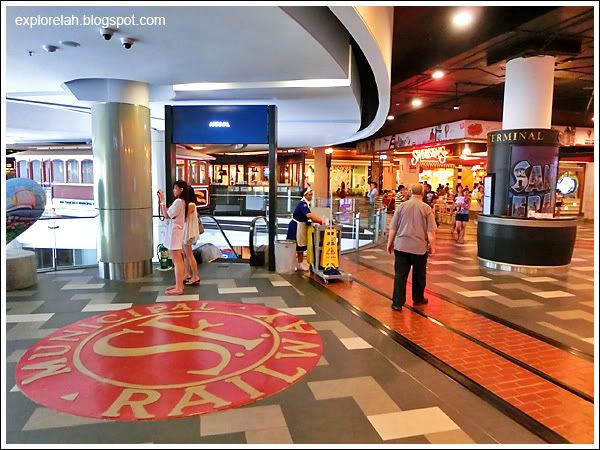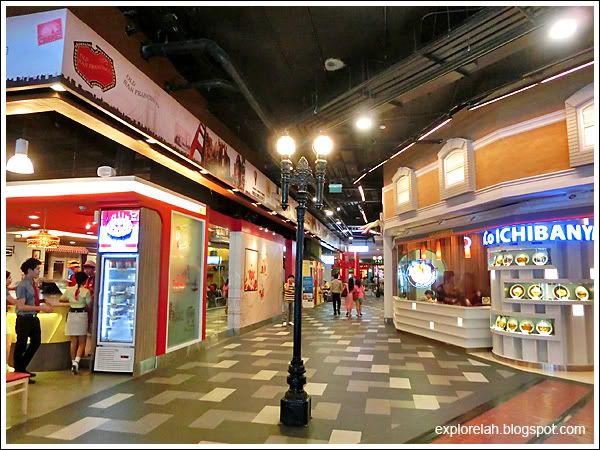 Replicating the streets of San Franscisco.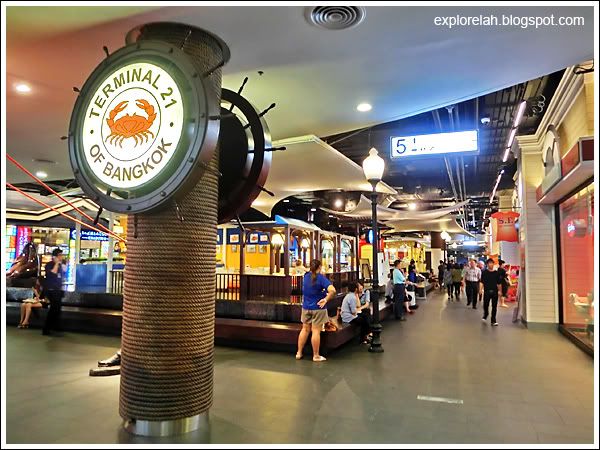 The signboard brought back so much memories of my visit to San Franscisco's Fisherman's Wharf more than 15 years ago.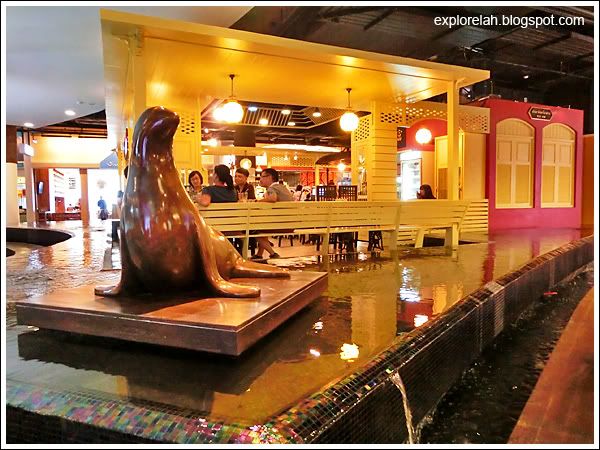 Terminal 21's attention to details should be applauded. Its recreation of authentic settings and flavours within a shopping mall environment is remarkable.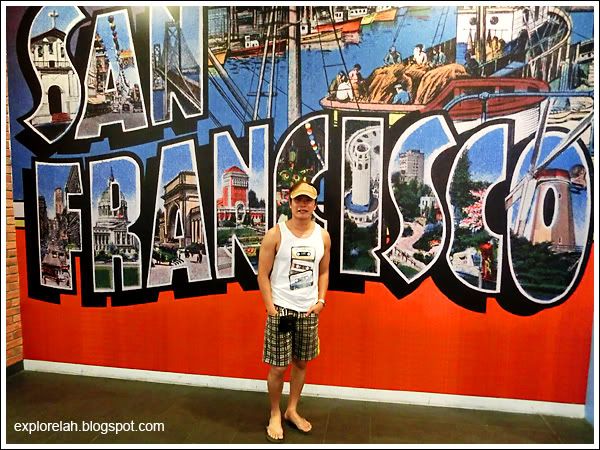 Thousands of miles away from the colourful American city, but felt right at the heart of the action.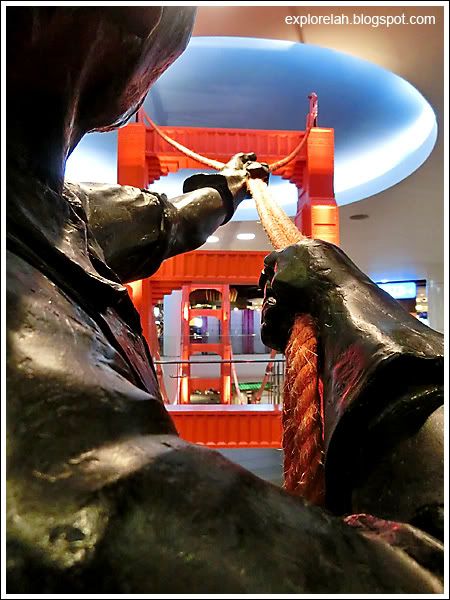 There's even a miniature Golden Gate Bridge within the mall!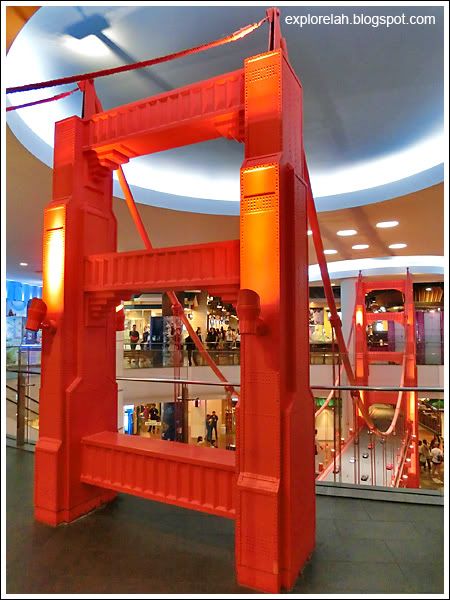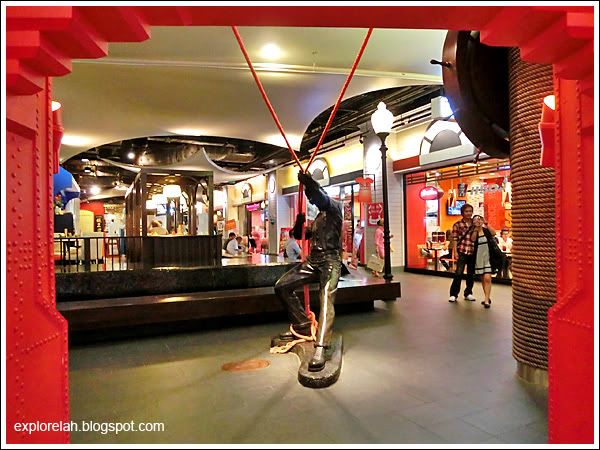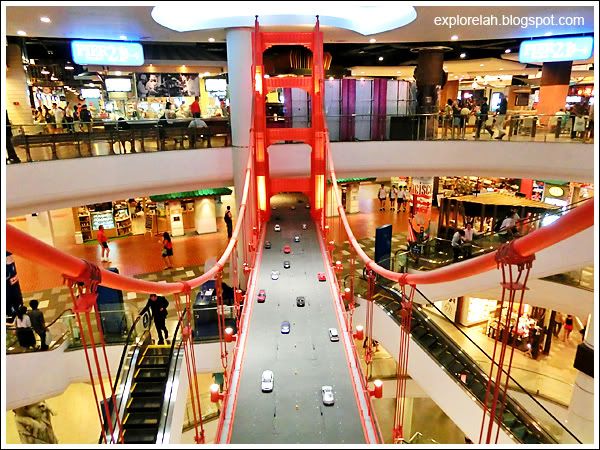 Terminal 21 presents lots of photo opportunities so bring along a camera / phone that is fully charged with lots of memory space.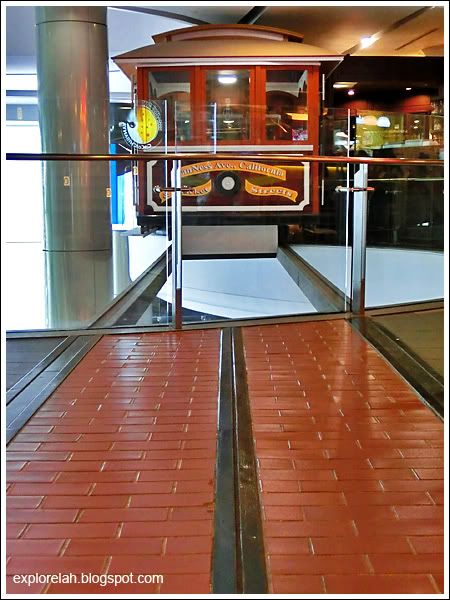 OMG! The mall developer's found a way to include the famous San Franscisco tram here! So impressed! The tram carriage houses a cafe.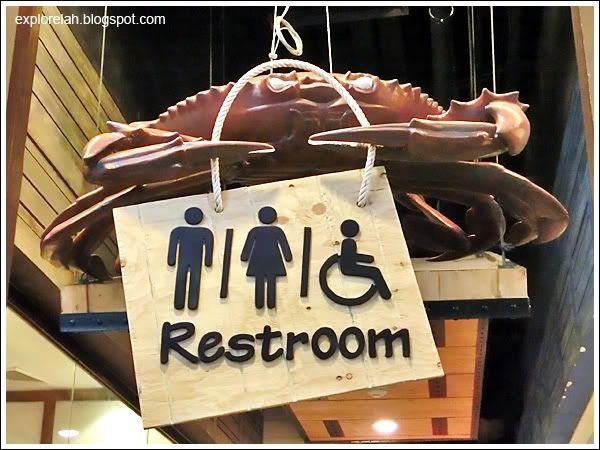 When at Terminal 21, you must, must, must visit the toilets. They are simply mind-blowing!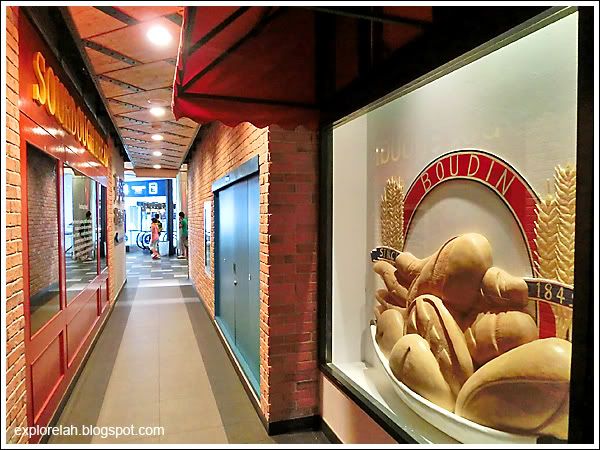 Passage way leading to the toilets on San Francisco level. No one pays much attention to toilets but not Terminal 21. The facade of a bakery leading to the lavatory is a cheeky hint of the steaming pile of chocolate eclairs that our body-ovens will be dishing out perhaps? Heh heh.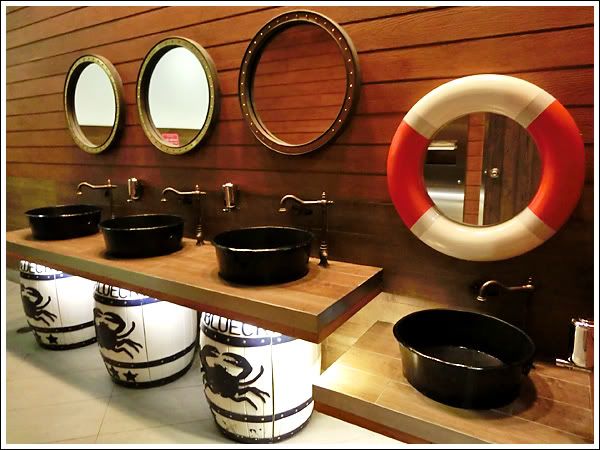 San Francisco's toilet sports a nautical theme consistent with its Fisherman's Wharf set-up on that level.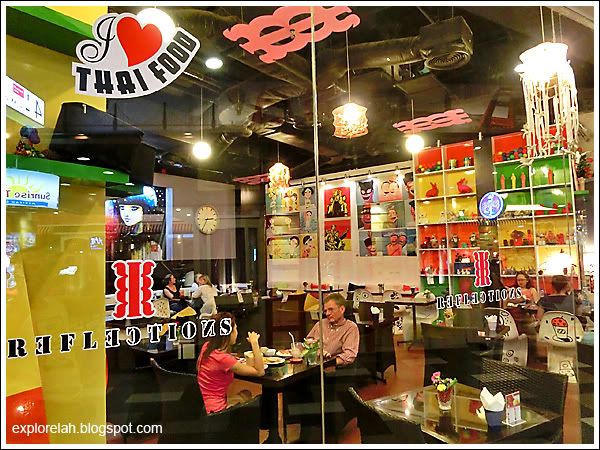 Even the tenants are in on the creative streak with store and restaurant designs taking bold routes that blended art with lifestyle.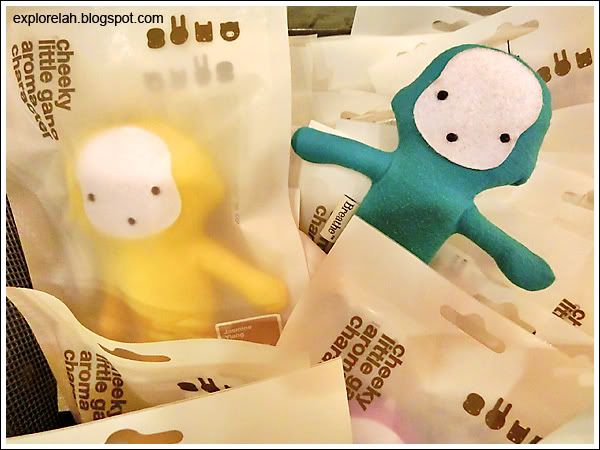 Fragrance sachets in the form of cute, collectible stuffed toys.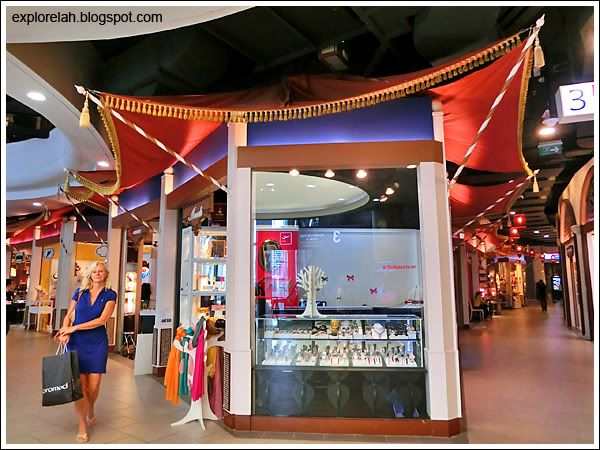 Level 3 - Istanbul. After San Francisco, it's a whole new world a floor down with the Middle Eastern seduction of Istanbul.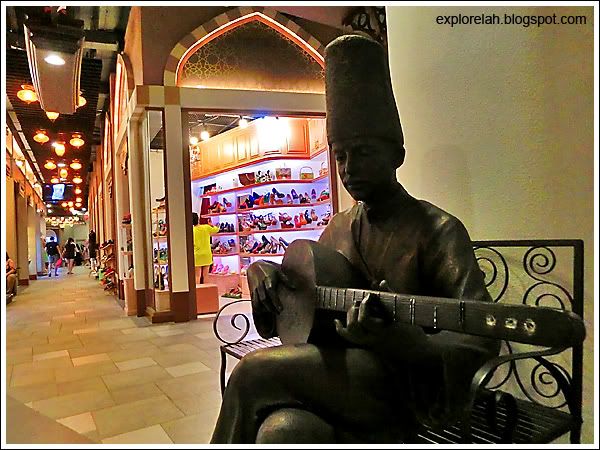 At Terminal 21, I didn't feel like I'm shopping but visiting a different country on every level. But all that exploring and looking around made me spend on F&B as well as purchasing something, which I seldom do at malls of such calibre.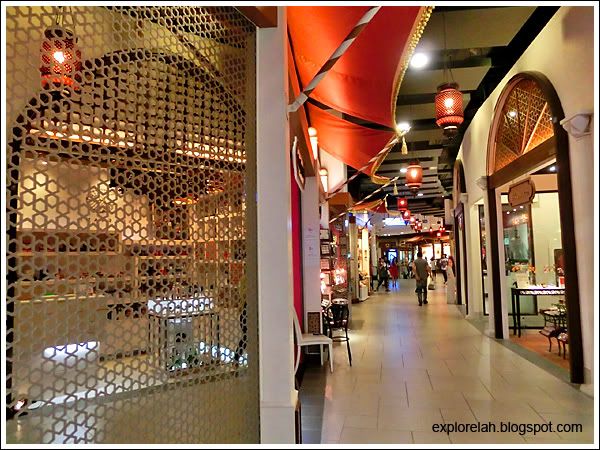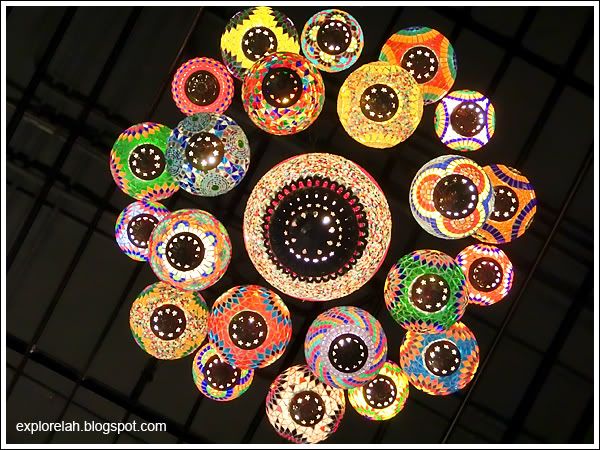 Istanbul at Terminal 21 features various delightful constellations of Turkish lamps on its ceiling.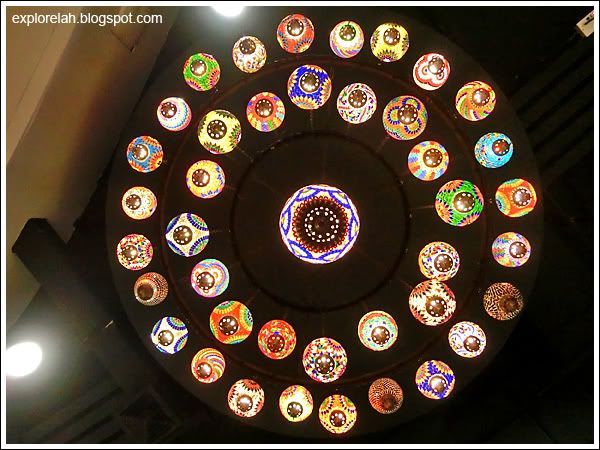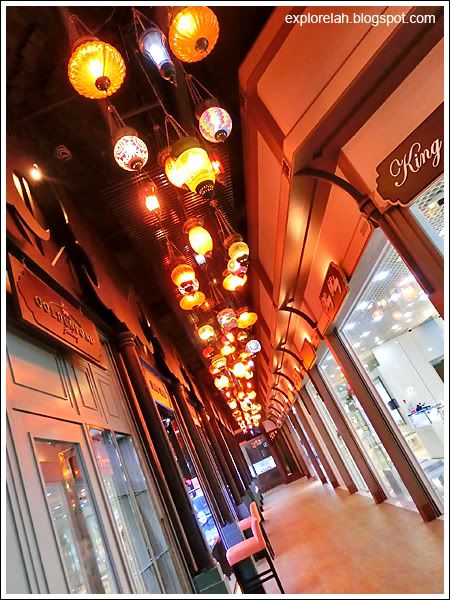 Avenue of style.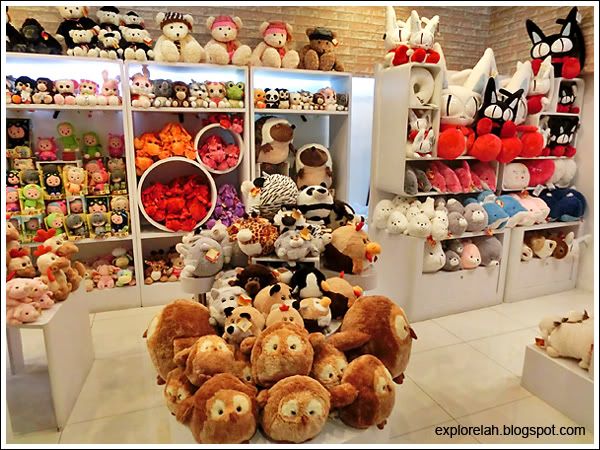 On Istanbul level, I came across this shop called Anee Park selling the most adorable stuffed animals. Now, I'm normally not into these cutesy stuff that takes up bed space but I couldn't resist the unconventional offerings. I bought a mini hedgehog for about S$10.00.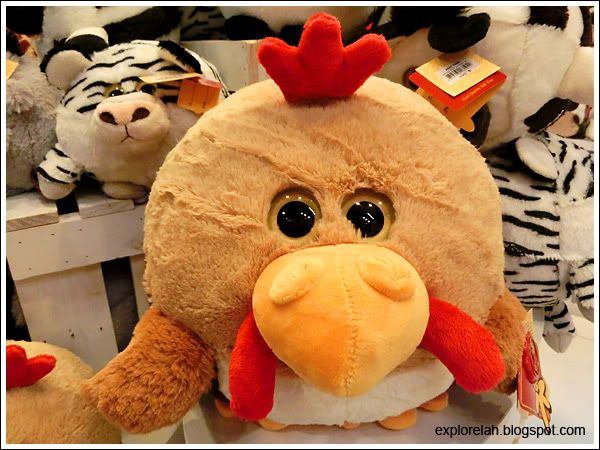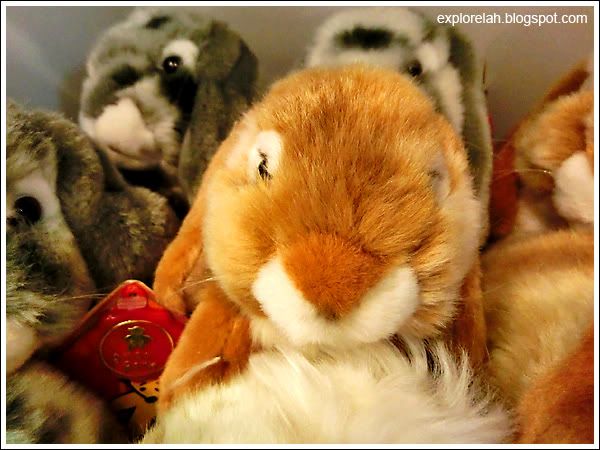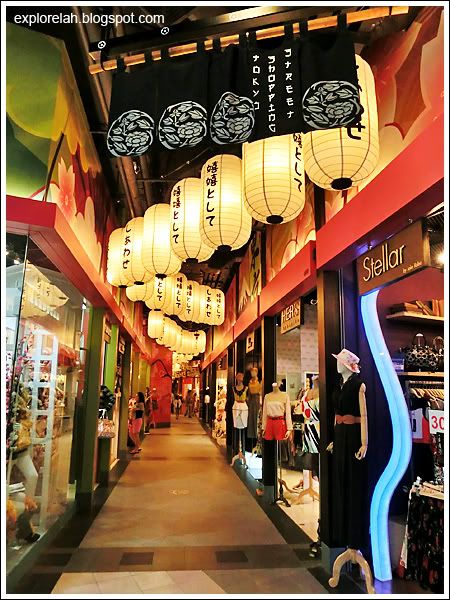 Next place to be... Japan!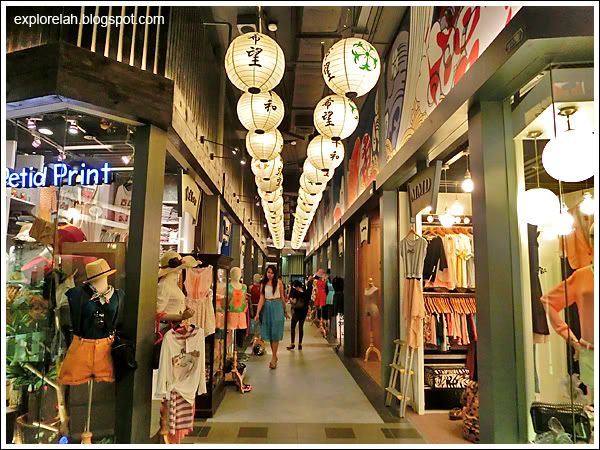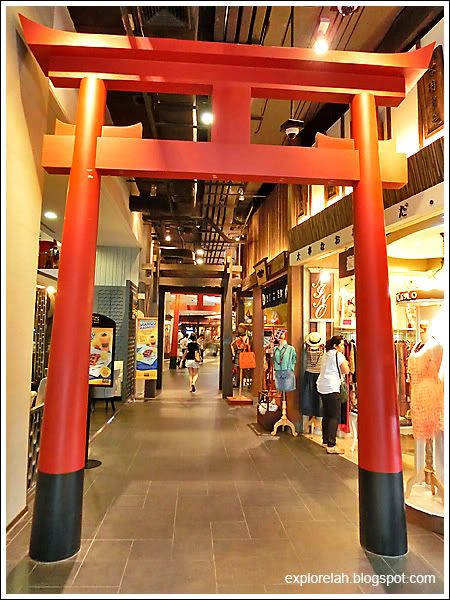 In line with the Japan theme, this hair-dressing salon is draped in bamboos from wall to ceiling. I've never seen tek-goh (Hokkien for bamboo poles we use in Singapore to dry laundry) look so good!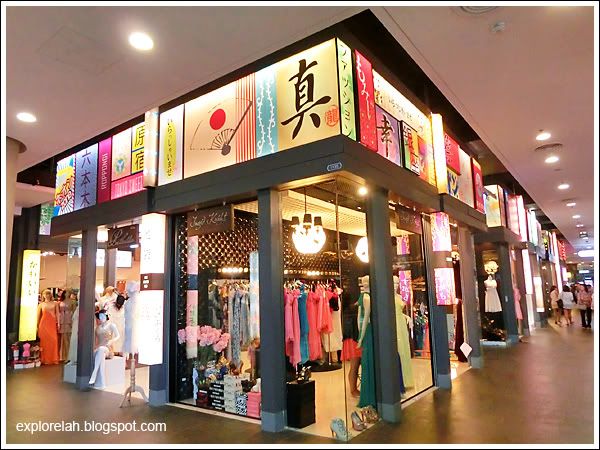 Getting acquainted with the Harajuku trend at Terminal 21.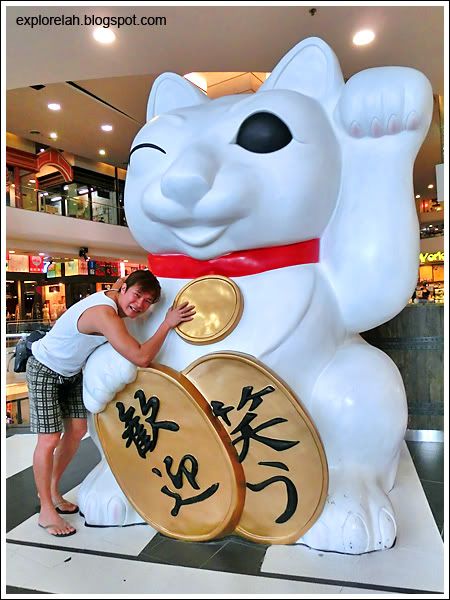 Stroking the pussy for good fortune and luck :o)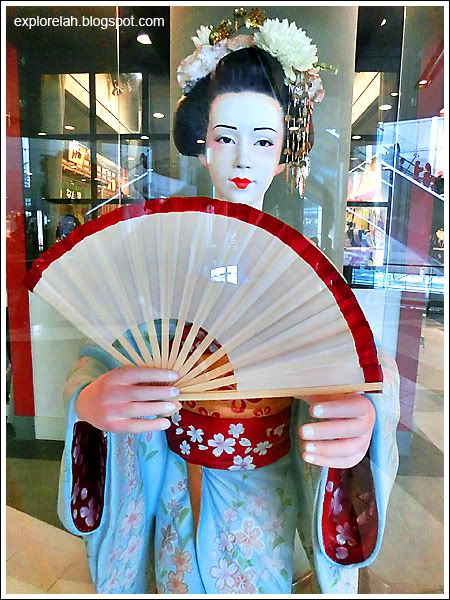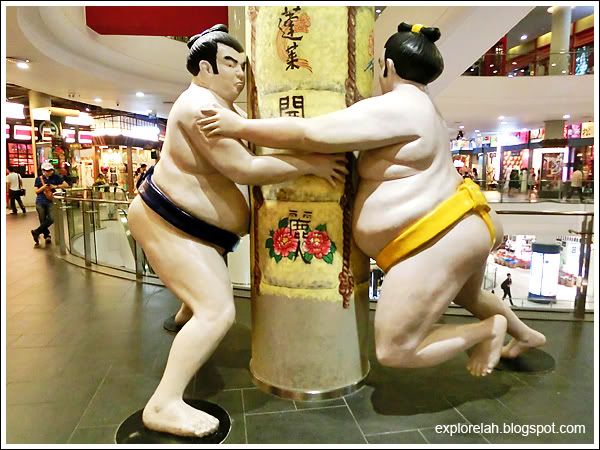 Two buns and a hotdog.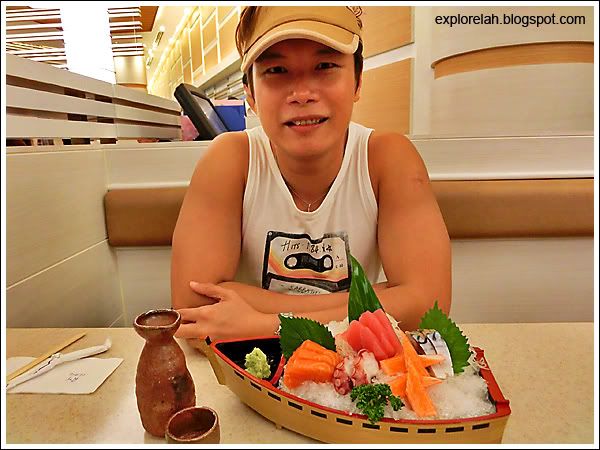 Lunch at Fuji Jap restaurant with my Thai colleague Jan. Sashimi with 2 set meals and a bottle of sake costs about S$35.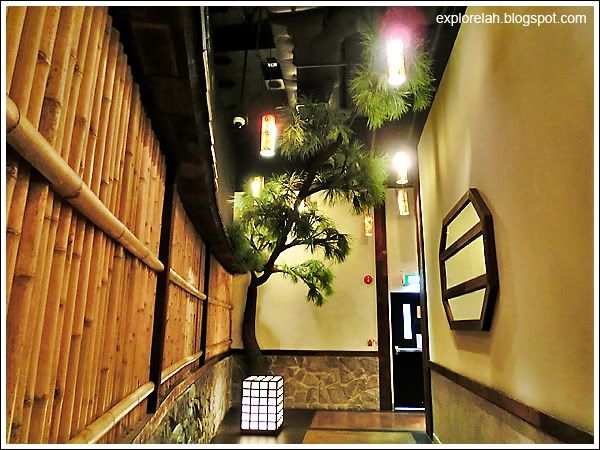 Passageway leading to the toilet on Japan level.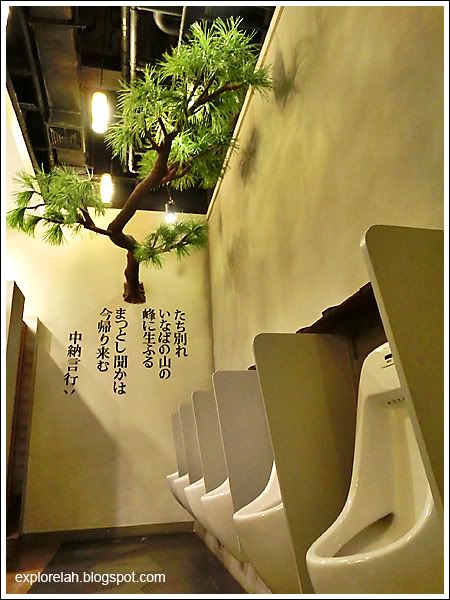 When I turned the corner to the urinal, I was wowed by the faux Japanese pine branch emerging from the wall.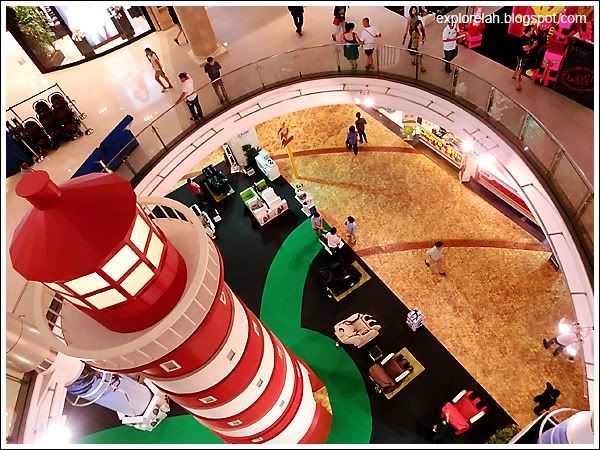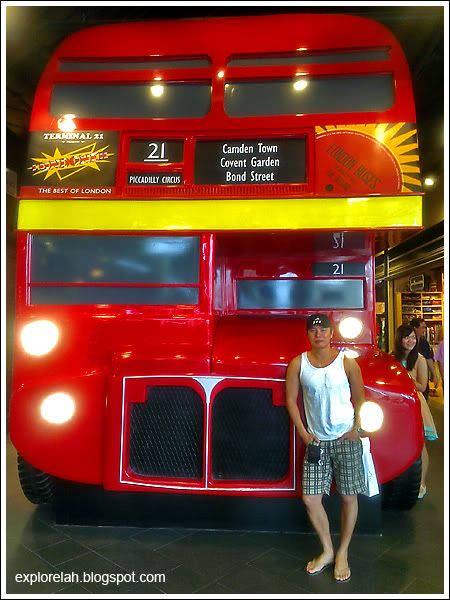 And now it's to London. I've lost track of which level this is on.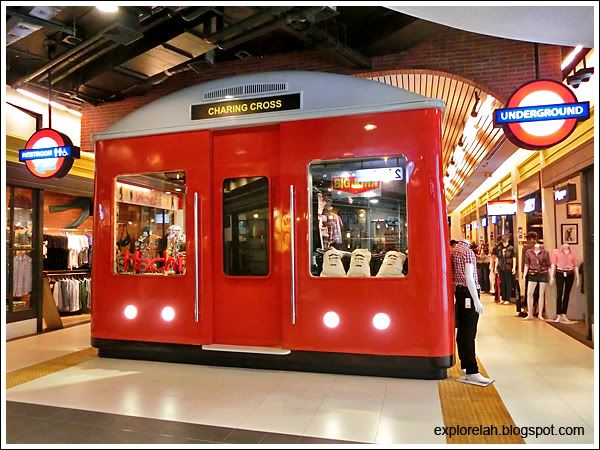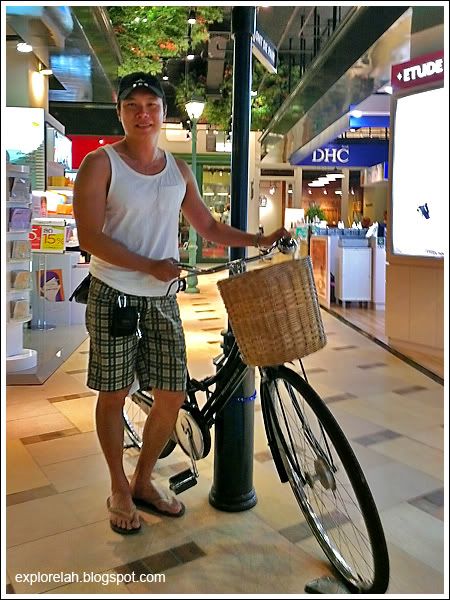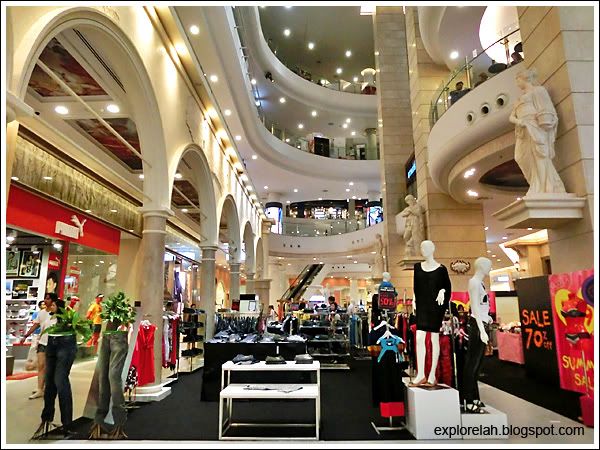 Level 1 - do as the Romans do with ostentatious style.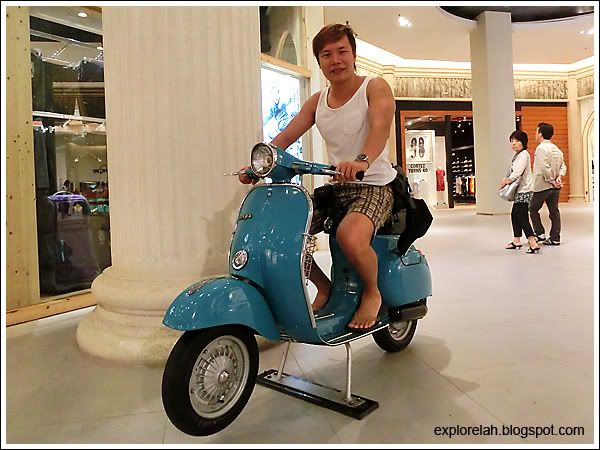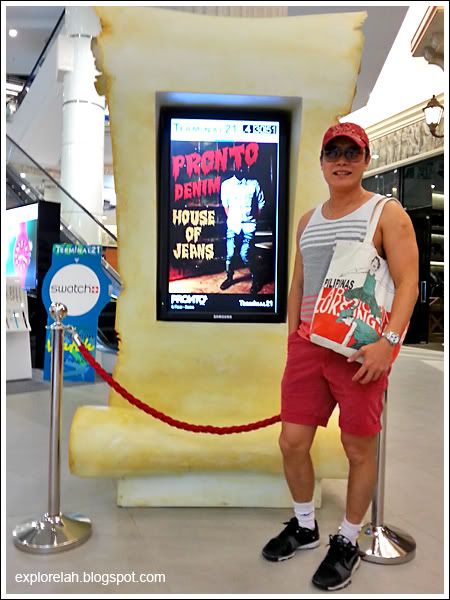 Even the notice board is dressed up as a Roman scroll. If you're wondering why my clothes look different, that's because these photos were accumulated over a few visits.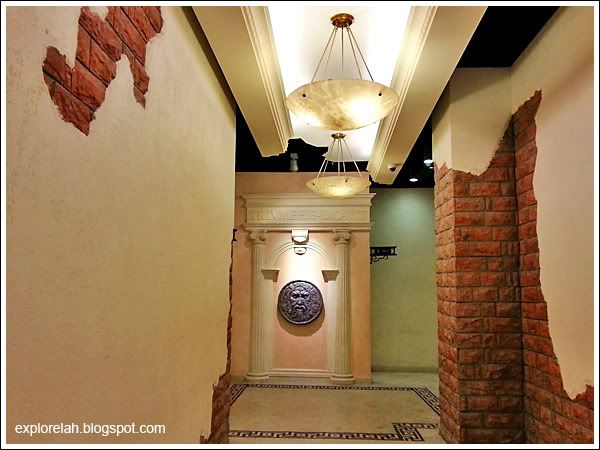 Passageway leading to the Rome-themed toilet.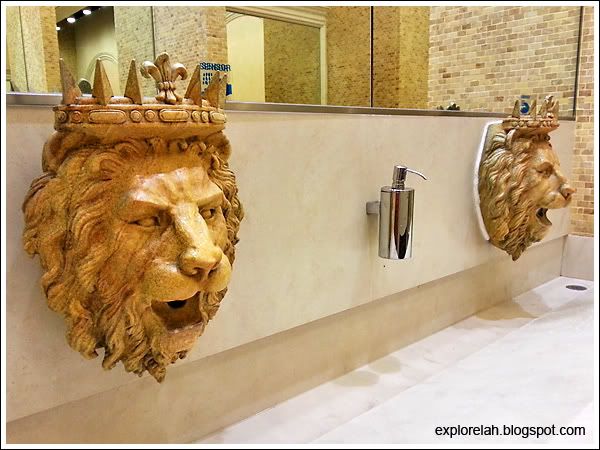 Absolutely love the 'tap' here with water spewing from the lion head fixtures to replicate the street fountains of Rome.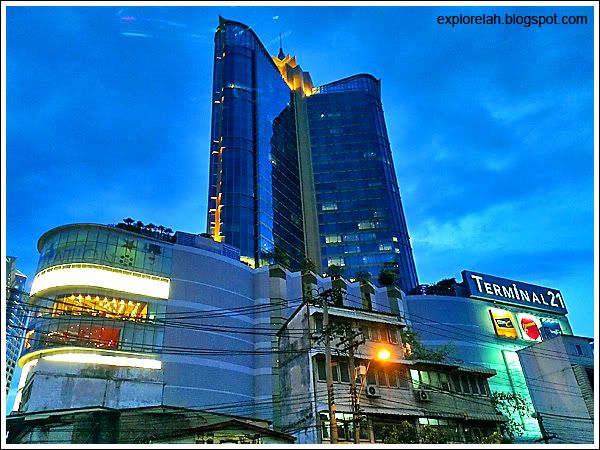 Full view of Terminal 21 taken on a cab while passing by. Opening hours : 10.00am - 10.00pm.
I'm not sure about you, but I feel over-stimulated with so much to see at Terminal 21 and I didn't even go into details of the interesting shops and local designers found here. Surprisingly, items sold at the mall don't command a premium pricing despite the elaborate decorations, thus keeping the purse happy.
As limited as I am in my explorations of fantastic malls around the world, I am convinced nothing come quite close to Terminal 21 in terms of conceptual harmony, creativity and ingenuity. This place is so very much more than just a regular shopping mall!