Date of Exploration :
17 Dec 2011
Opened on 1 Oct 2006 by the Ek-Amnuay family of insectologists, the
Siam Insect Zoo
(SIZ) is a must-see when in Chiang Mai for creepy crawlie lovers. Or those seeking to overcome being squirmish around one of nature's most spectacular creations.
The insectarium may look simple and rather rundown but its unpretentious set-up provided an air of rustic casualness that befits the mission of insect appreciation. It feels more Indiana Jonesy inspecting insect specimens in this somewhat 'wild' setting than in a modern, concrete, air-conditioned room. Kinda like seeing a lion in a zoo versus an African safari.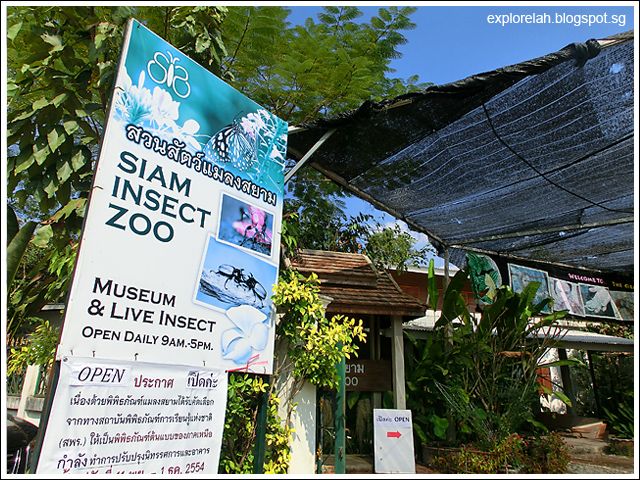 Tucked along a scenic road, the Siam Insect Zoo is best reached by taking a taxi. Entry Fee : 200 bht (Adult). Opening Hours : 9am - 5pm daily.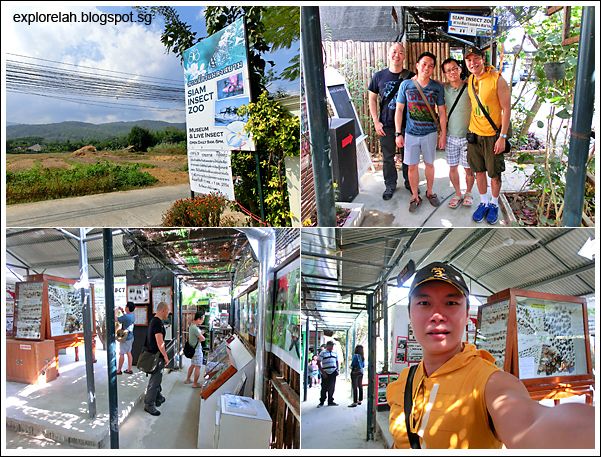 The Siam Insect Zoo is a hidden gem of Chiang Mai that showcases an amazing collection of live insects as well as a comprehensive selection of specimens across the various insect taxonomy.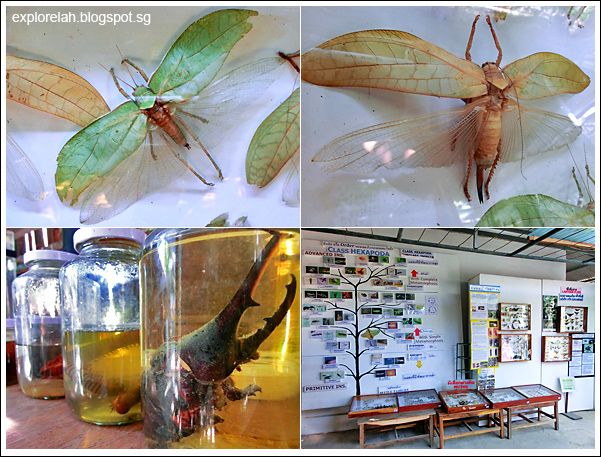 Thailand has an estimated 87,500 indigenous animal species and 50% belong to the insect family. I enjoyed how the exhibits were not always neatly fixed to a wall but you can pick up a jar or specimen box.
Let me give your face a hug... the Nephila Maculata photographed here is a species of Golden Orb-Web Spider commonly found in Asian forests from India to China, Japan, Thailand, Malaysia, Singapore, even to north Australia. With its legs fully stretched, it's as big as my face!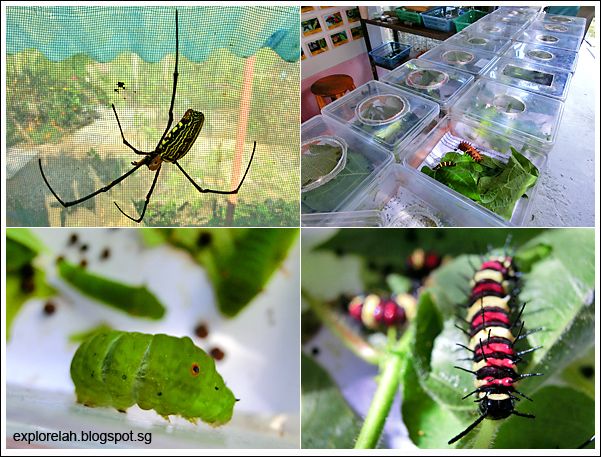 The best part of the Siam Insect Zoo is its amazing collection of live insects that you can interact with! Most insectariums have a see-no-touch policy or they have only a very small collection that they allow visitors to hold in their hands.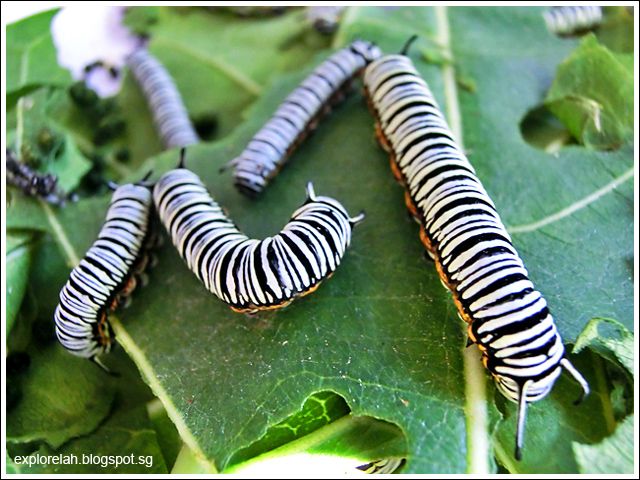 Caterpillar of the Blue Tiger Butterfly but I think it should be nicknamed the Jail Suit Catepillar. Heh heh.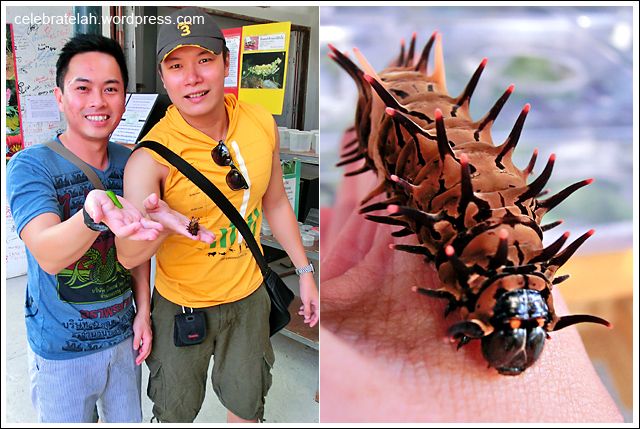 I've not seen so many different species of live catepillars at one place and the really awesome part was being able to feel them crawling on my hand!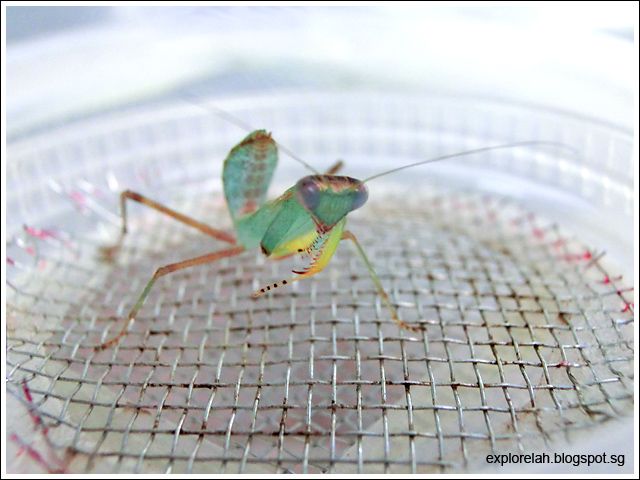 SIZ has quite a few mini mantises for visitors to get upclose with. I've never seen a mantis so small (about the size of a 5 cents coin) yet so brilliantly coloured.
First time seeing a live Pink Orchid Mantis... so incredibly beautiful and delicate.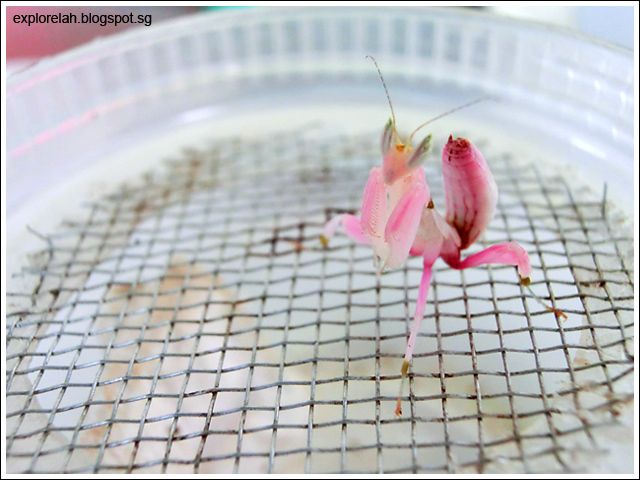 The mantis was very bewitching to watch but hard to find once it escaped. I was equally smitten with Casio Exilim EX-ZR100's Super Macro Mode which made macro insect photography so much fun! All photos in this post are shot with the compact camera.
Within the zoo is also a butterfly enclosure but there weren't many fluttering around.
In Thai, butterfly is called 'phi seu'. 'Phi' is Thai for ghost and 'seu' means shirt. Thai for insect is 'malaeng', which is the name is SIZ's website.
Blue Tiger (Tirumala Limniace) Butterfly.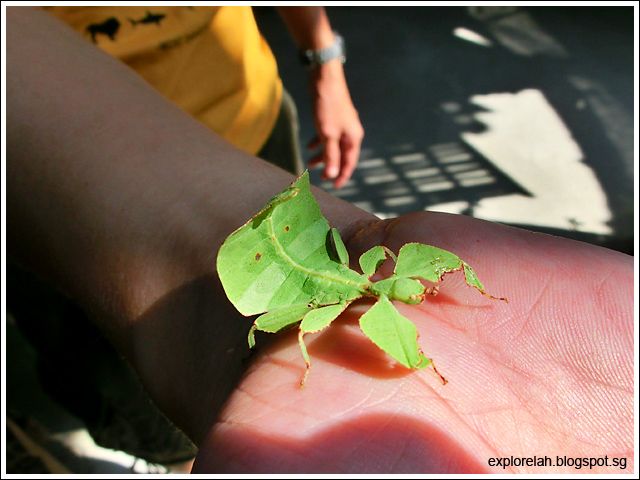 The bizzare and cool Leaf Insect (a.k.a. Walking Leaf). A 47 million fossilised record suggests that the insect has been around for a long time and has changed very little from its ancestors.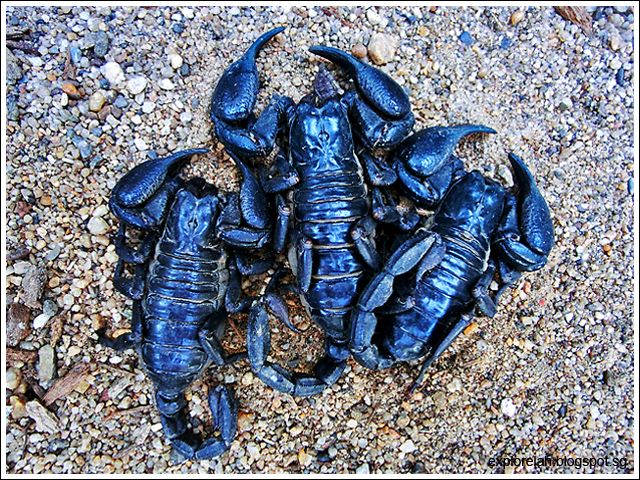 An open scorpion pit at SIZ had hordes of these nightmarish crawlies waiting to get to know visitors.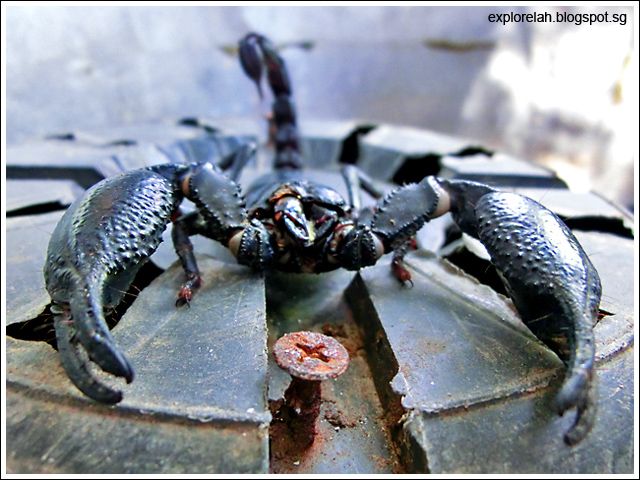 The species found at SIZ are the common Asian Forest Scorpions that belong to a family of giant scorpions capable of growing up to 20cm!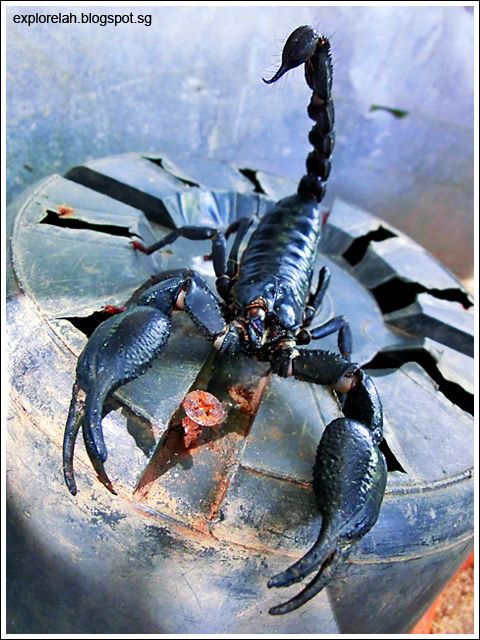 Though it looks fearsome, this species is actually quite docile. The Asian Forest Scorpion venom is not fatal to human but the sting still delivers a nasty pain.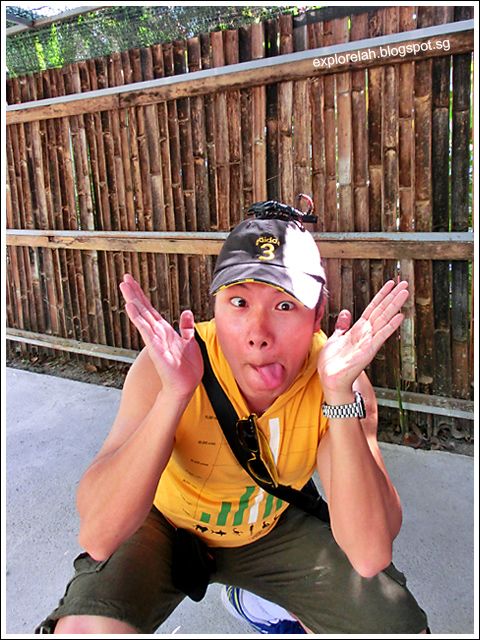 I was thrilled silly to be able to hold the scorpions and pose for photos with them.
I can get lost for hours in insectariums but since I was with company, the visit was over in under an hour. We were fortunate that it wasn't peak tourism season so we practically had the place to ourselves without having to compete with other tourists for photo opportunities with the insect attractions.
Of all the butterfly farms, parks, enclosures, and insectariums I've been to so far in Singapore, Penang, Kuala Lumpur, Hong Kong and Bangkok, I would say that Siam Insect Zoo offered the best upclose and personal encounters in account of the variety of insects I could get my hands on!
Related Posts :
Bangkok Butterfly Garden & Insectarium
Kuala Lumpur Butterfly Park
Penang Butterfly Farm
Sentosa Butterfly Park & Insect Kingdom
MacroMania!
Hong Kong Wetland Park