Period of stay :
16 - 20 Dec 2011
Secluded. That's the word that immediately sprang to mind if I'm only allowed 1 adjective to sum up my stay at
Changpuak Hotel
in Chiang Mai, Thailand.
Seclusion can be a nice word that positively attributes any hotel sitting at the edge of the earth, far from any signs of life. Instead of saying that the hotel is inconveniently located in the middle of nowhere, kind guests may use "secluded" to suggest that being cut-off from the heart of action as being a good thing; when in reality, the hotel could be more aptly called a "discard in the boondocks".
But this unsavoury association only applies to lower-grade accomodations. Not those exclusive ultra-luxurious resorts where the more
ulu
(Malay for "out of the way") they are, the more they excavate our wallets.
For Changpuak Hotel, in my opinion, seclusion is definitely an advantage, not a demerit. The hotel is not located at some hard-to-get-to spot, yet its obscure enough to be considered a blink-and-you-miss-it establishment away from Chiang Mai's main touristy district of Thapae.
The hotel's location is a little out of the way, but what it lacks in convenience, it makes for for with atmosphere and affordable room rates. A twin-share room costs about S$140 for the 4 nights I stayed. That's a budget-happy S$70 per person! And might I emphasize, it's for 4 nights! My calculator says that's an incredible S$17.50 a night!
And the best thing is, it's not too shabby a place to stay. Here are photos of what to expect...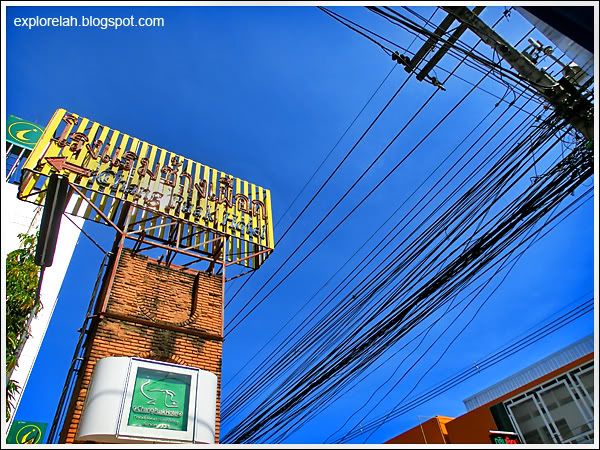 Changpuak Hotel seems to be the only hotel along Chang Puak Road with a prominent yellow sign advertising its presence.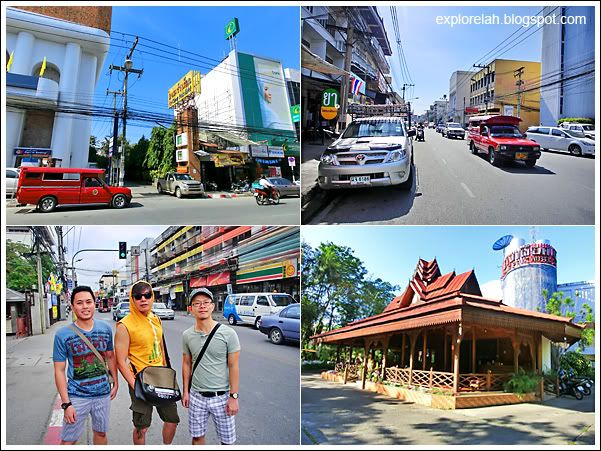 Chang Puak Road is one of the main streets in Chiang Mai that links to the Chang Puak entrance of the old city gate. It also leads to Chiang Mai's bus terminal, which is walkable from Changpuak Hotel.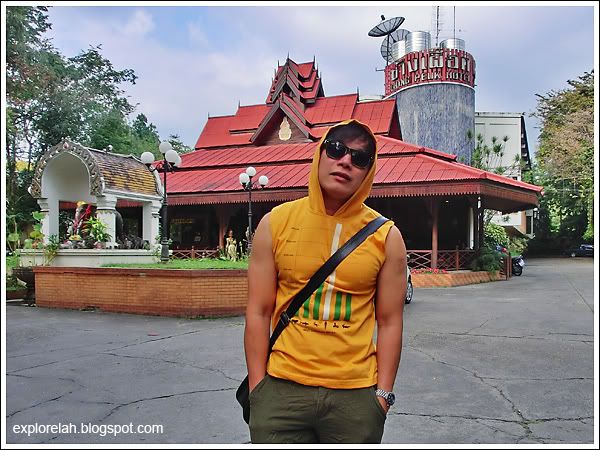 Changpuak Hotel sits at the end of a short lane. And here's me with a lame impression of a gangsta rapper.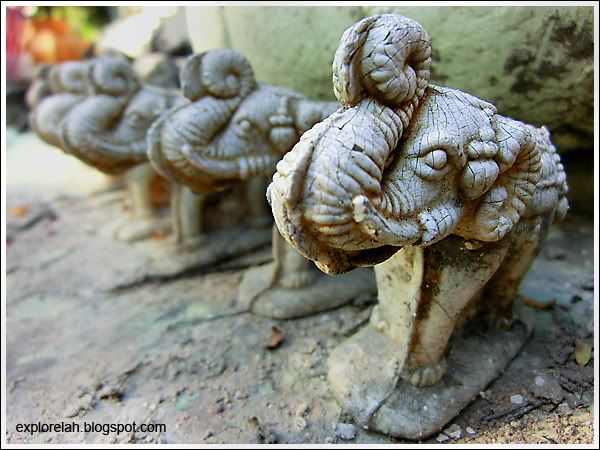 'Chang puak' means 'white elephant'. That explains the altar with lots of elephant figurines in front of the hotel.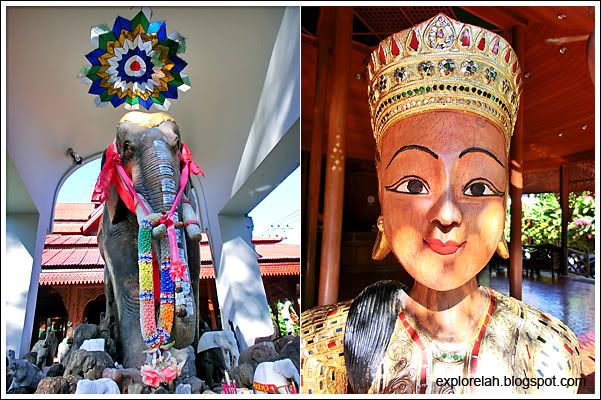 The elephants and a pair of wood-carved female sculptures dressed in traditional Lanna costumes welcome guests to the hotel.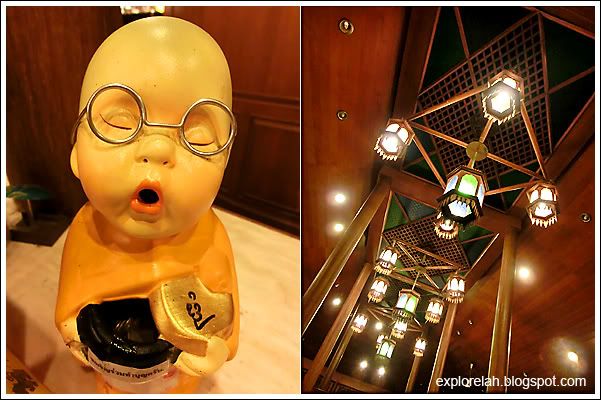 At the reception counter, I was tickled by this cute child-monk figurine. Wishing every guests a good sleep with its yawn? On the ceiling were Middle-Eastern styled glass-brass lanterns.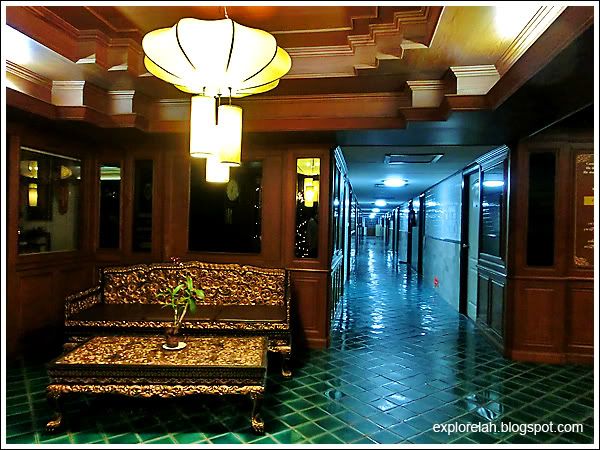 Ornate furnitures outside the free internet room and hallway down the ground floor lodging units.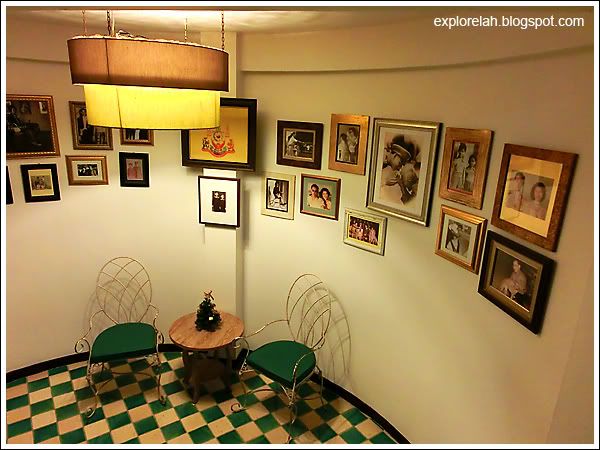 A retro stairway landing with vintage photos of the current Thai King, Bhumibol Adulyadej, who's born on 5 December 1927.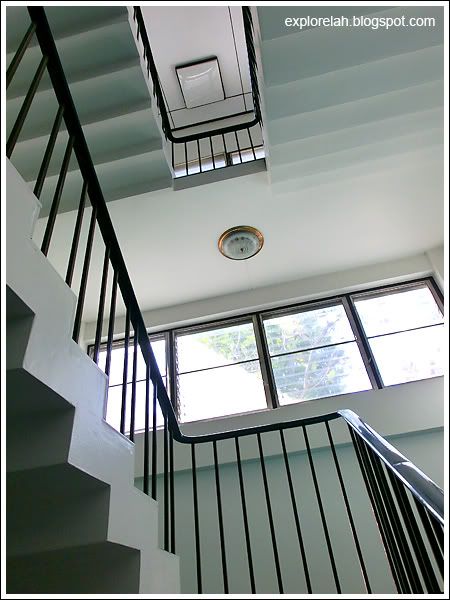 Changpuak Hotel has 3 storeys of rooms.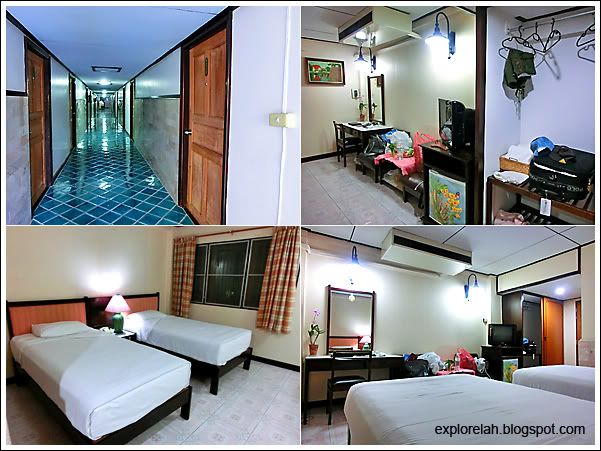 Our room was very basic and old-looking. I stayed at 205 and the beds were comfy enough. Two of my other friends stayed in Room 204 and their beds were totally different from ours in terms of feel. One had a bed as hard as the floor while the other was too soft.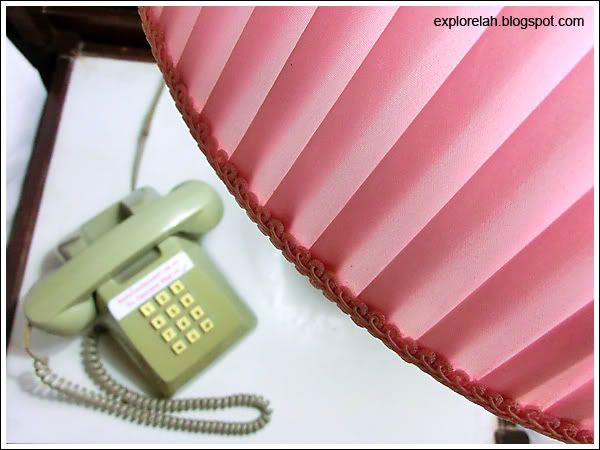 The retro lampshade and phone brought on hints of nostalgia.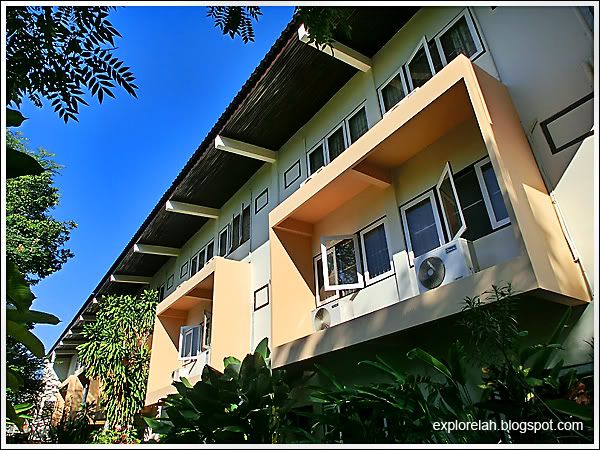 External facade where the rooms are.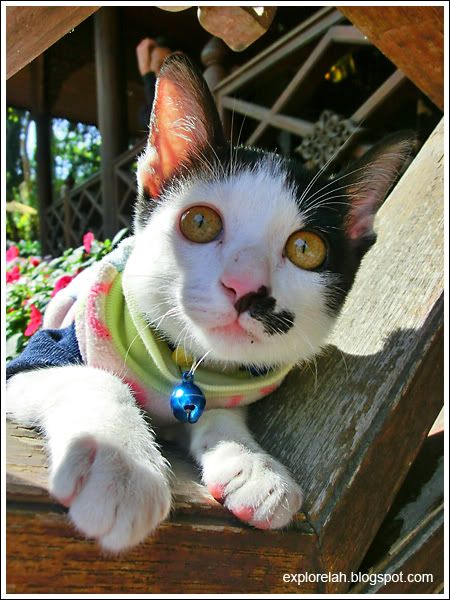 Played with one of the two house kittens of the hotel. Small in size, big on adorability!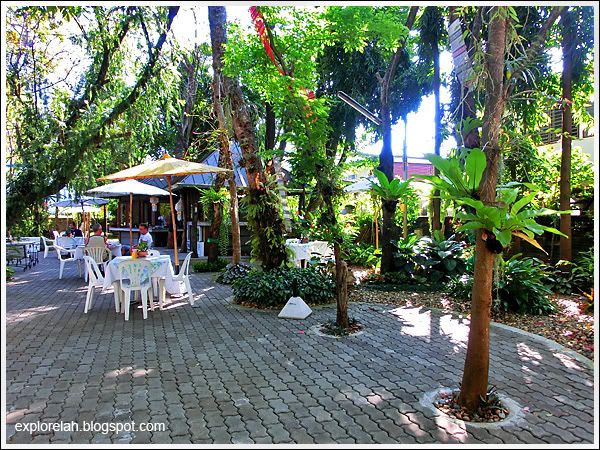 Outdoor porch area where breakfast is served. Our rooms didn't come with breakfast.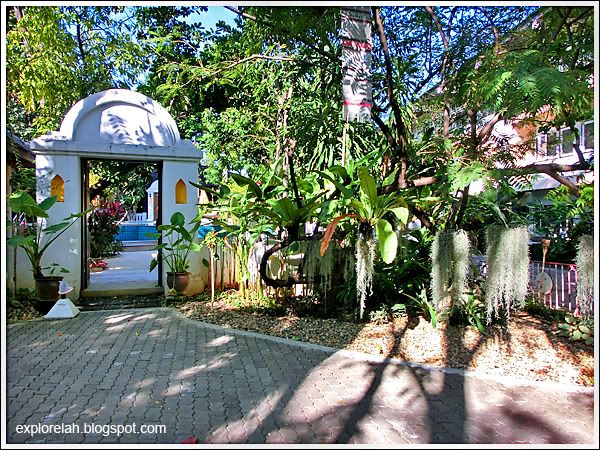 Entrance leading to the hotel pool facing the outdoor porch.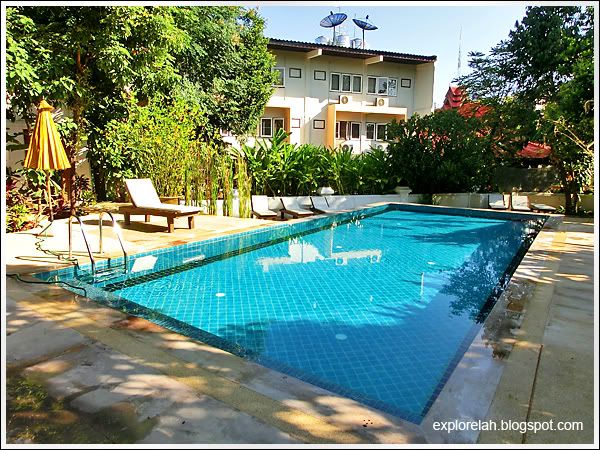 The pool is really nice. It has a contemporary resort feel that doesn't quite gel with the rest of the hotel. But in a good way.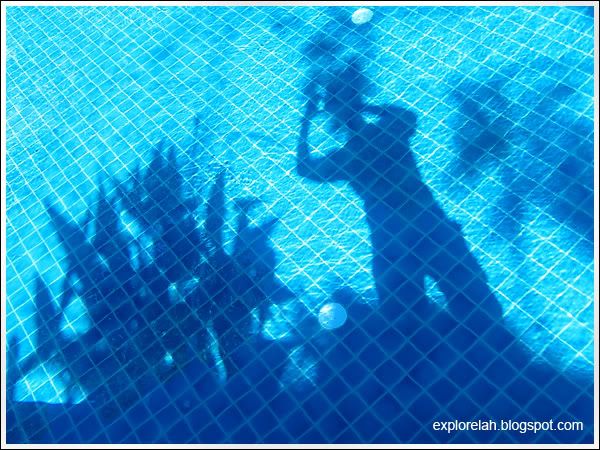 Didn't get a chance to dip in the delicious pool so I let my shadow do the swimming.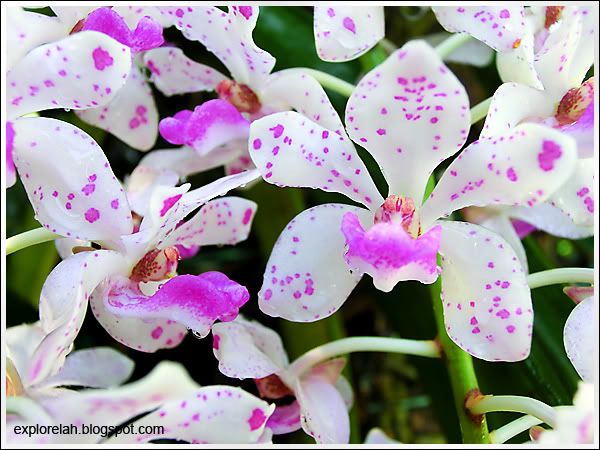 The pool sits within a lush garden that's well taken care of. Feels like an oasis!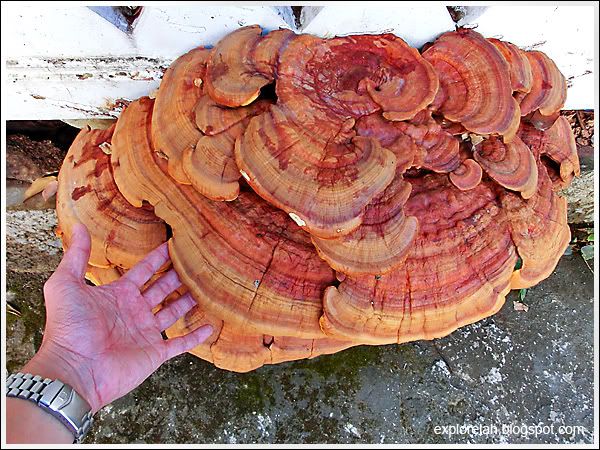 Saw this huge cluster of what looked like Turkey Tailed Shelf Mushrooms. I placed my hand there for size comparison. It's gi-normous!
The virgin blossoming of a water lily flower stalk. Changpuak Hotel has lots of flora and fauna within its compound for plant photography or just to slow down the pace of life and marvel at them.
On the whole, I would consider Changpuak Hotel to be a pleasant stay considering the price we paid. Service is affable with English-speaking staff and they kindly allowed us to extend one room for late check-out at 2pm.
There's free wi-fi access in the rooms although disruptions do occur. There are no 7-Eleven or 24-hour convenient stores within its immediate vicinity although a 10-minute walk to the mouth of Chang Puak Road would bring you to a streetside hawker fare and sundry shops that open till late. Distance-wise, it's about a less than 10-minutes ride to Thapae Gate where the tourist district is in the numerous red Songtaews that infest Chiang Mai streets.
Changpuak Hotel is definitely the place to stay for budget travellers and those who prefers some peace and respite from hyper urbanity.