Date of Exploration :
9 - 13 Jan 2014
One of the best ways to recharge in Krabi is to sink into the sand and feel the sunset at Ao Nang Beach. While the beach is not a stunner, the sunset is quite a good looker, which explains the popularity of this coastal stretch on the Thai island.
We caught the Ao Nang sunset almost every evening during our 5 nights' stay and the colours were sumptuous. Here are some ideas to shoot the sunset with your mobile phone...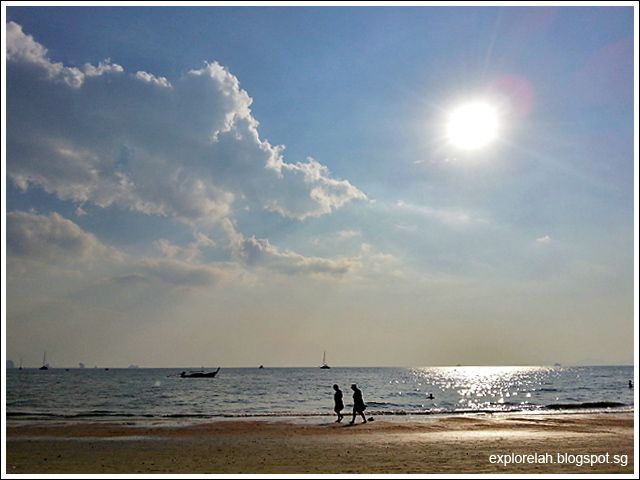 Shot this while chilling out on Ao Nang Beach with ice cold beers and waiting for the sun to head home.
Foliage along the pavement provides an interesting frame for the sunset.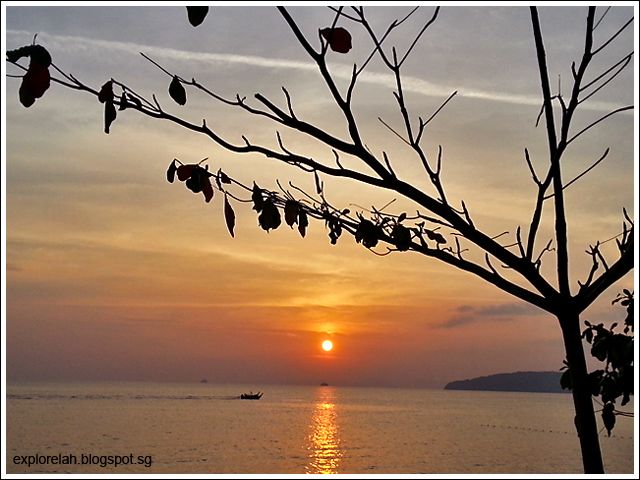 Or get emo with the bald ones.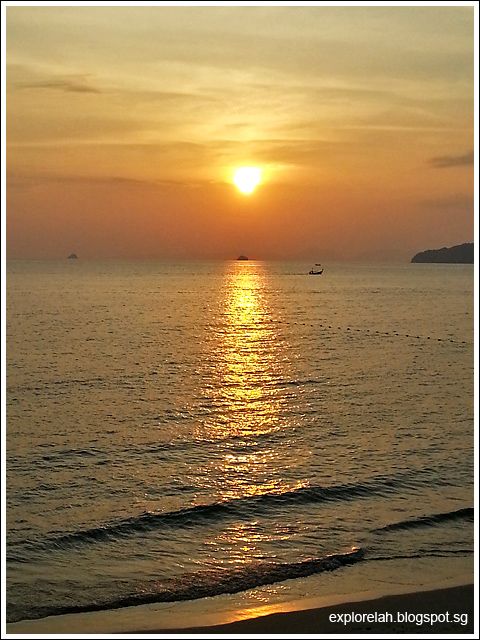 Pavement of gold?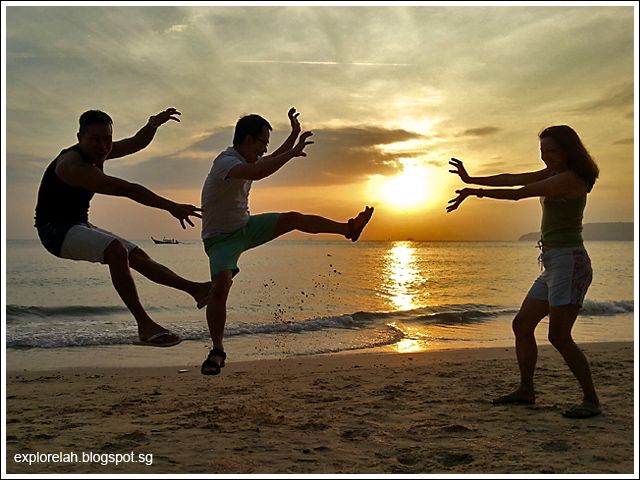 Solar powered Hadouken!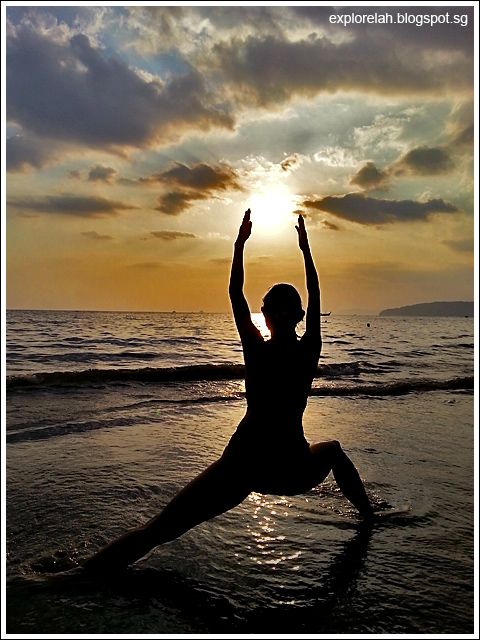 Don't let the sun go down on me.
Boat shaped lamp.
The many longtail boats along Ao Nang Beach create a uniquely Thai silhouette against the vivid dusk.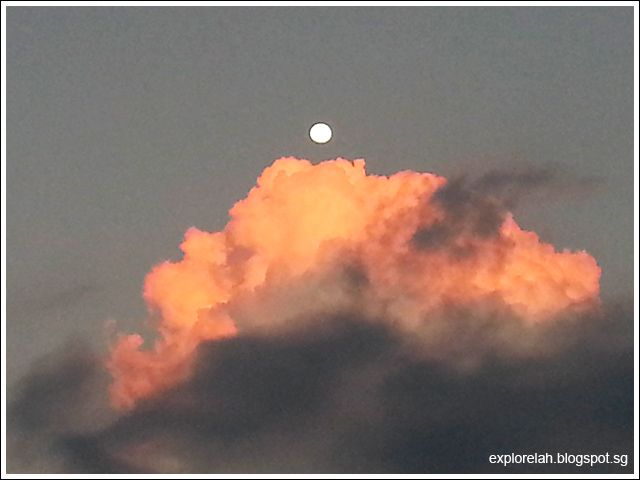 While all eyes were on the sunset, the moon crept up quietly behind us. The transition was exceptionally ethereal that evening as fiery clouds contrasted with the cool silver moon. Such a beautiful gift to end the day!
All photos in this post were shot with my aging Samsung Galaxy S3. Minor Photoshop post processing had been done to enhance contrast and sharpness.