The Australia Pavilion is the icing on my World Expo cake. It is my favourite because of its ability to generate interest in the Australian heritage with cool exhibit designs, having a visual surprise at ever turn, and a wowderful 360 degree revolving screen.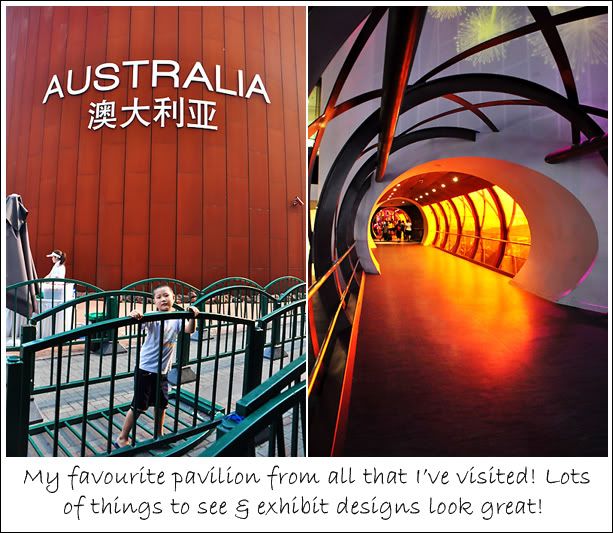 The pavilion design made me drool. I'm reminded of a huge piece of chocolate confectionery, a brown Tiramisu cake or a curved assembly of Royce' Chocolates. And thankfully, the interior design and decor look as delicious as it does on the outside.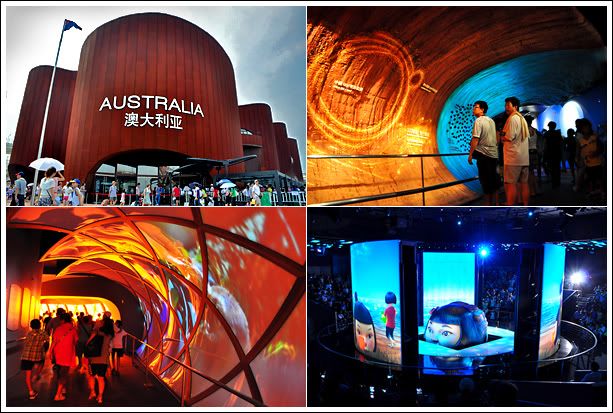 Probably the most memorable part of the pavilion is the segment on Australian modern history and iconic developments treated with a big dose of humour! Instead of the usual serious and corporate sounding video or print panel introductions, the Aussies built a tunnel of caricature sculptures that depicts the nation's founding, agricultural tradition, and evolution into the great country it is today. The light-heartedness tore away the bore of historic ramblings.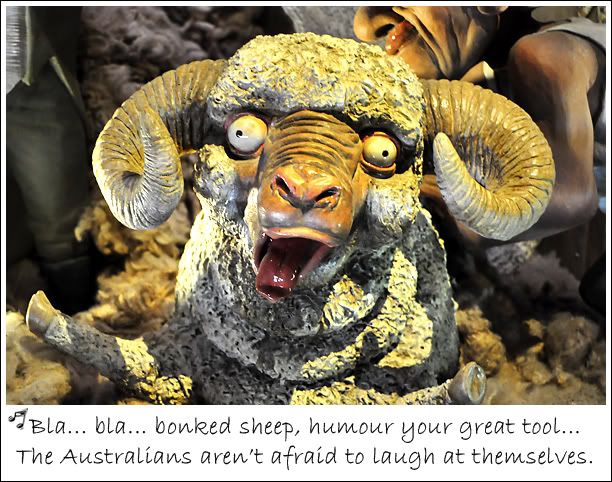 But the most spectacular of all is the main show at the pavilion. It features a 360 degree rotating screen that emerges from the floor with ambient lights coordinated to the pace and energy of the show contents. It was a pretty amazing experience watching it for the first time (I saw it twice). Below is a video on a part of the show to let you have an idea about its ingenuity. But nothing beats seeing it 'live'!