Date of Stay :
18 Aug 2012
Norman Bates would be so jealous. For over 50 years since the release of Alfred Hitchcock's Psycho, the movie has seeded a shady reputation of these wayward accomodation off the highways. Motels are places where a cheap date brings you to, a hideout for druggies and fugitives, a breeding ground of criminal activities, terror, and a haven for illicit love affairs.
That opinion of motels may be flawed and untrue. Afterall, I've never stayed in one and all I know about motels come from American movies and creamed by Bates Motel. But that's just about to change with
Feng Hua Oriental Luxury Villa Motel

(风华汽车旅馆)
.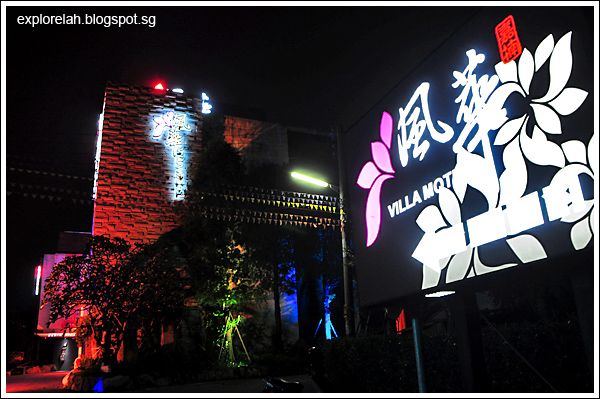 No, this is not a disco club but the colourful neon visage of Feng Hua Villa Motel at night. Looks like it's going to be a party staying here!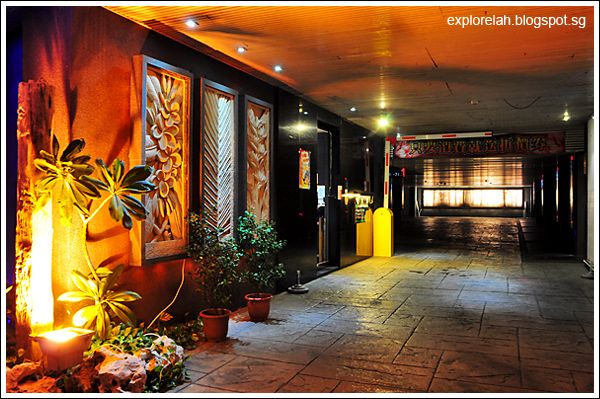 Drive through reception that leads to garages.
Each garage is linked directly to a room upstairs.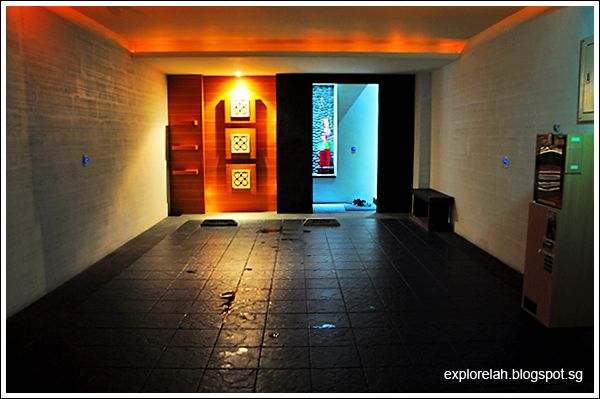 This is the garage that leads to my room. Doesn't matter if one doesn't drive, you can still book a room to stay.
This is my room! OMG! It's so gorgeous, I had to pick up my jaw from the floor.
Each room has a different decor. The Grand Suite even has an pavilion looking out to a pool! I don't think 'room' adequately describes what Feng Hua Villa Motel has. They are more like micro gardens or parks. Check out photos of the various room-types
here
.
It's like a dream. The toilet is separated from the room by a huge swivel door. For some fun, I set the camera on long exposure and took this shot. The result was rather interesting with the door's pattern forming a veil over the bathroom.
This has got to be the BEST in-room toilet I've ever seen so far in all my travels! Love the touch of oriental elements that brings to live a certain old-world charm.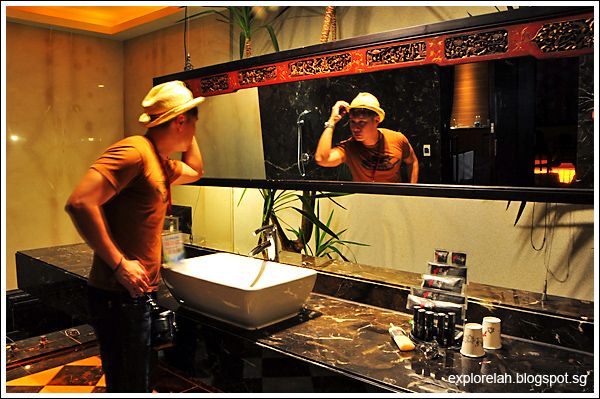 Again, the toilet design is different for each room and comes with a full set of toiletries and some other additional items not usually offered at hotels (toothbrush and paste, shampoo, conditioner, cleansing gel, bath foam, facial cleanser, comb, mouthwash, loofa, personal hygiene kit, etc). Hairdryer is also available.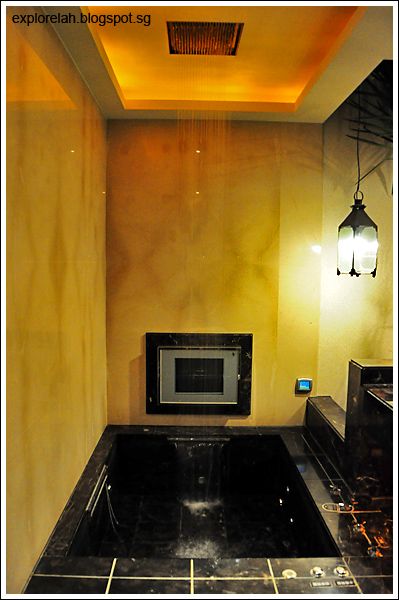 Star feature of the bathroom... indoor jacuzzi! There's even an overhead rain shower. Cool! Or should I say... HOT!!
My first time enjoying a relaxing jacuzzi session in the room while watching TV. There are a lot of channels available, the water is hot and the jets delivering a strong massage. Imagine soaking here with a love one over champagne, chocolate and strawberries...
Entrance of Feng Hua Villa Motel by day.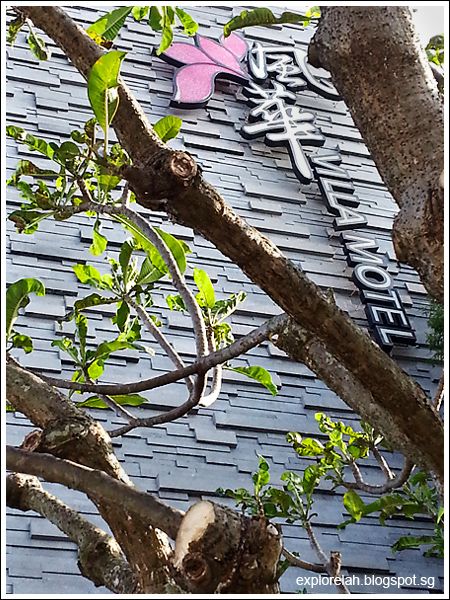 The motel has about 40 rooms and I was told it is very popular so do book early if you're planning a stay here.
This is the garage-room I stayed in - 203.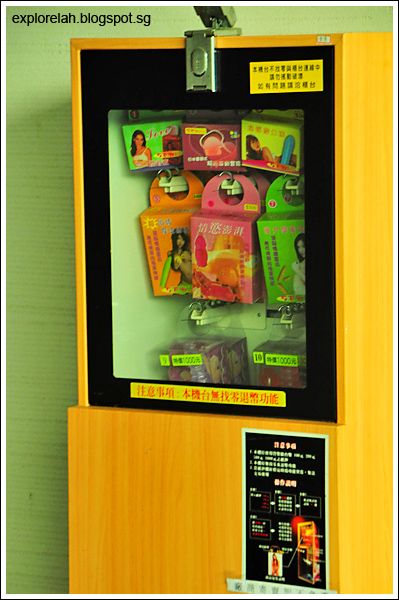 Adult toys dispensers are available inside each garage. There is no lack of ways to spice and shake things up in the bedroom. Heh heh.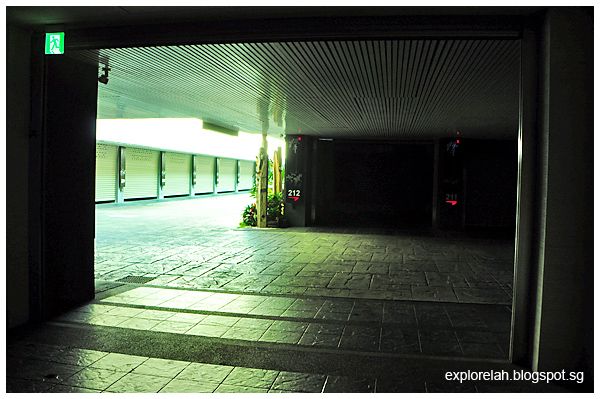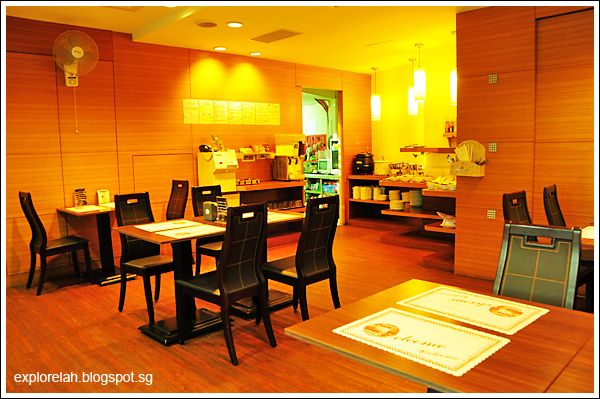 This compact cafeteria serves up breakfast and meals at Feng Hua Villa Motel.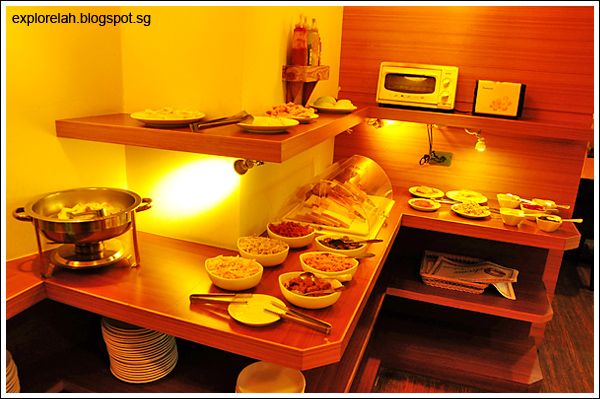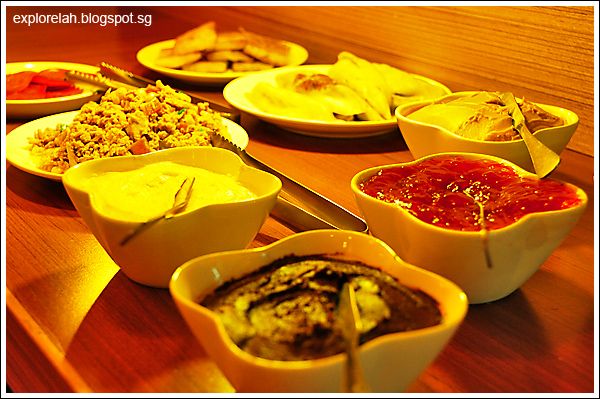 An assortment of jams, spreads and fillings for toast that included melted chocolate. Cocoa fans would get a high from it.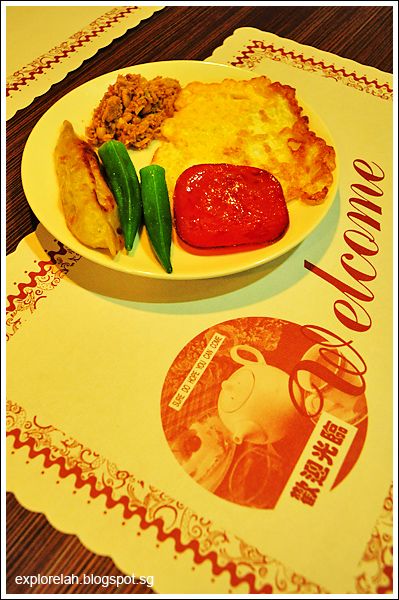 My favourite items were the steamed tender ocra and savoury pancake roll.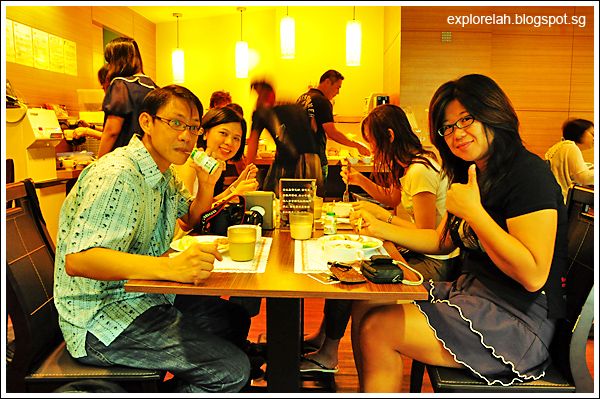 Boon Ho (left), Sharmaine (left, back), Haruka (right, back) and Yuca (right) were equally thrilled and impressed with their rooms and stay at the motel.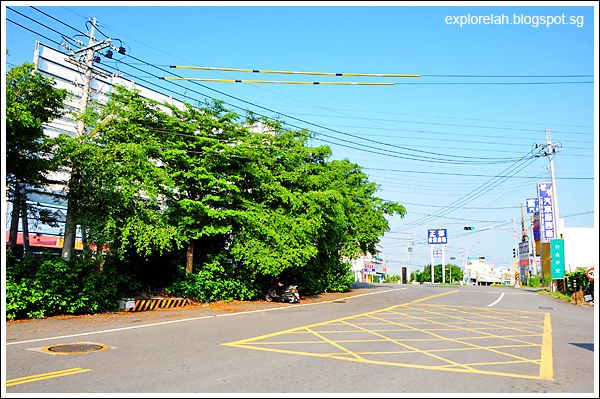 Away from shopping centres and touristy distractions, the best thing to do is to spend a restive vacation in the beautiful and huge rooms where the entertainment is each other.
The bird is missing its bee. The motel rooms are built to be shared and enjoyed with a partner or family. Singles may under-ultilise the mood that this 5-star motel has painstakingly created.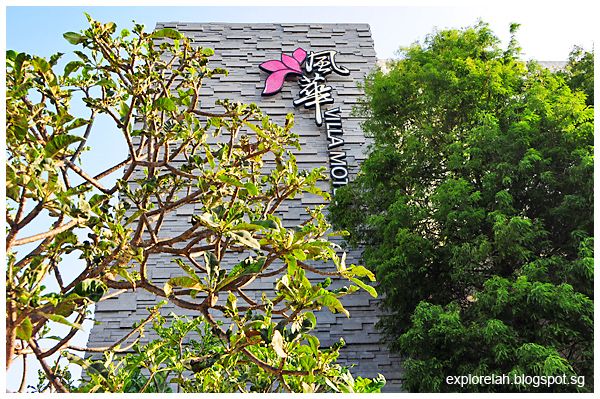 The lair of Eros where romance comes to blossom.
I'm glad my virgin experience of a motel stay had been so wonderful. But that would be a problem as I don't think any other motel I might encounter in future travels could measure up. Such luxury motels are an attraction in Taiwan and Feng Hua Oriental Luxury Villa Motel, I was told, is the best one around. I wouldn't doubt that although I haven't stayed in other motels.
As you saw from the photos, the motel is obviously designed with romance in mind but I'd seen families in its patronage during my stay. Perhaps the family will get some newborns after that. LOL.
Two thumbs up for this interesting lodging that's full of character!
Address : No. 20-15, Pinghe Road, Huwei Zhen, Yunlin County
Tel : 05-6366666, Fax : 05-6366667