The gigantic Expo venue spans both banks of a section of the Huang Pu River. Divided into Pu Xi and Pu Dong, the Expo has a total of 5 zones (A to E) that group the pavilions according to their continents or function. Pu Dong holds the country pavilions whereas Pu Xi holds the corporate pavilions (eg. China Aviation Pavilion, Information & Communication Pavilion, Coca-Cola Pavilion, etc).
I didn't get to visit any of the corporate pavilions and spent all my time at Pu Dong where the national pavilions are (Zone A – Oceanic and Middle-Eastern countries; Zone B – ASEAN countries; Zone C – European countries).
Click here for a listing of all the pavilions and their zones.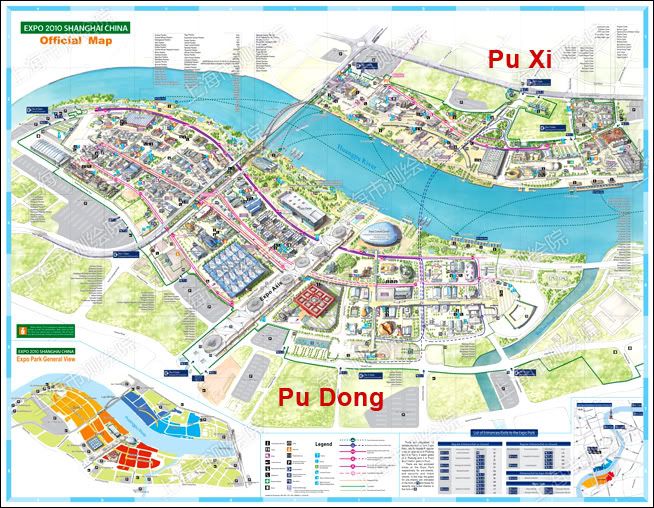 But more than just being a huge playground for nifty multimedia exhibitory techniques, the World Expo also brought together a collection of innovative building texture, displays, interior décor and architecture.
In addition to the razzle-dazzle of design, it is equally interesting to see how the different countries craft their representative message to the world… whether it deals with the sharing of one's cultures, a call for global teamwork or an emphasis on environmental responsiveness, the masterful construct, or lack of it, of communicating ideas through the look-and-feel of the pavilions to the exhibits is an art unto itself.
I shall share the takeaway messages and impressions I had from the pavilions I visited in upcoming posts, but for now, here's a peek at some of the architectural genius…