I've been so busy with work since returning from my virgin trip to Taipei, I haven't had the time to organise my photos and thoughts to share experiences and travel tips. Of all the places I've been to, my favourite was 日月潭 (Sun Moon Lake) so I shall begin documenting the vacation with this place.
As we were entering Sun Moon Lake after departing Alishan (阿里山), I immediately perked up at the bewitching scenery despite our long and tiring taxi ride. I'd woken at dawn to shoot Alishan's sunrise and was constantly cam-ing throughout our drive to the waterine destination.
We arrived at Sun Moon Lake at around 4:30pm on 13 Feb 2012. Winter was passing into spring so daylight was short and sunset occurred at around 6:00pm. That was the only night I'll be there so I rushed off to catch the sunset while my travel buddies settled the transport and itinerary for the next day.
If you're visiting Taiwan, I would say that Sun Moon Lake is not to be missed. The sunset with bellowing clouds was so ethereal and magical. Well, at least it was for me. With my favourite Chinese ballads plugged into my ears, cameras in hand, I was overcame by a sense of awe and calmness both at the same time.
Here are my attempts to record the majestic serenity I felt. For photo enthusiasts, this is one attraction to not be lazy in bringing a tripod. I didn't bring mine and wished I did...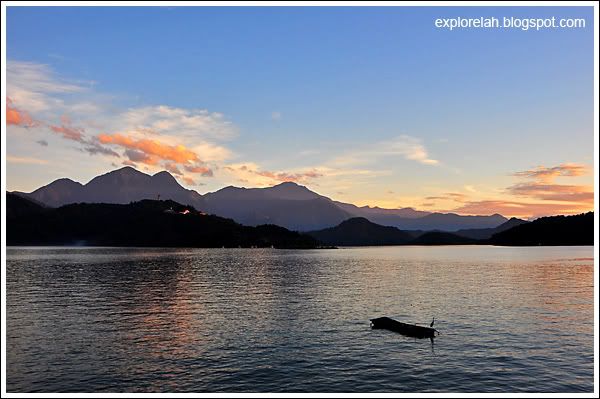 5:45pm at Sun Moon Lake in mid-February 2012.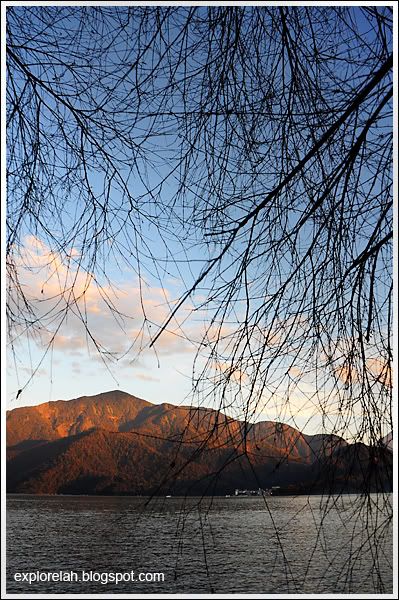 Every step a photo opportunity.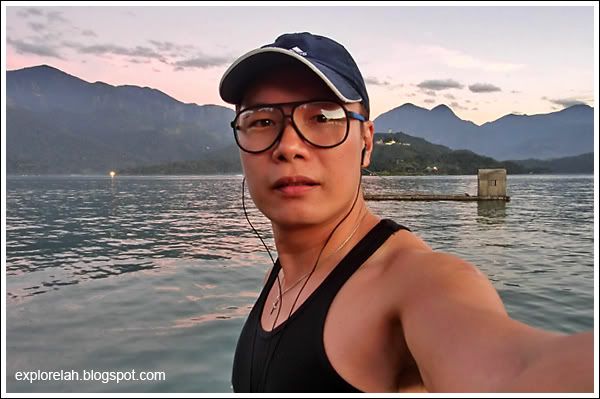 "I was here" pic :o)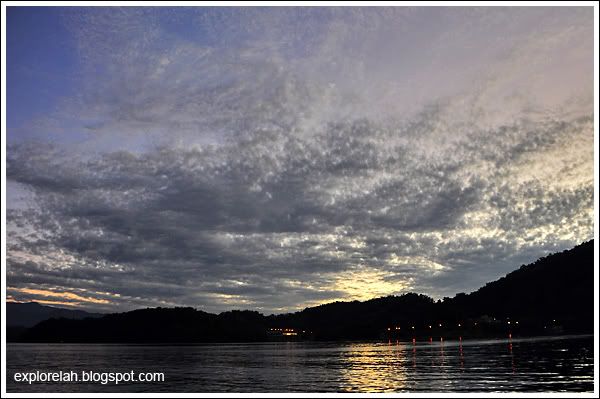 6:05pm. The sky was beginning to put on its evening gown.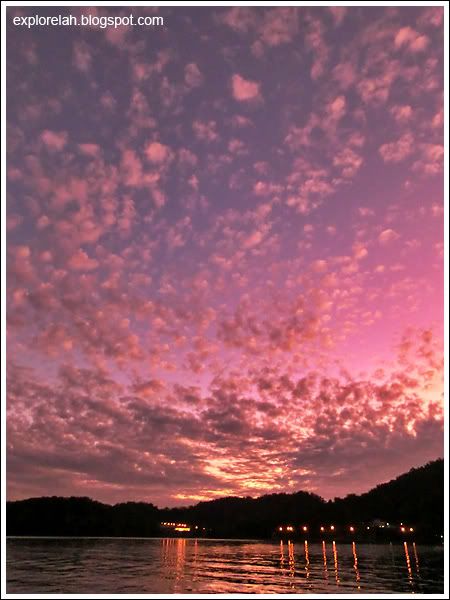 6:11pm. Shot with Casio Exilim EX-ZR100 Sunset mode. The sunset was so dramatic, it didn't need a DSLR to capture its theatrics.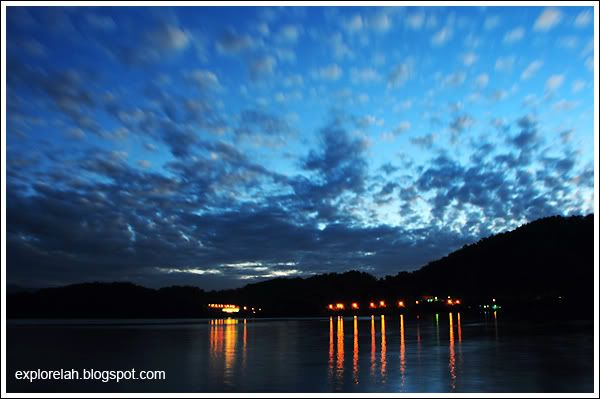 6:20pm. First attempt at long exposure for the rushing clouds effect. This framing was the best I could do with the camera on a stone railing so do bring a tripod for more flexibility.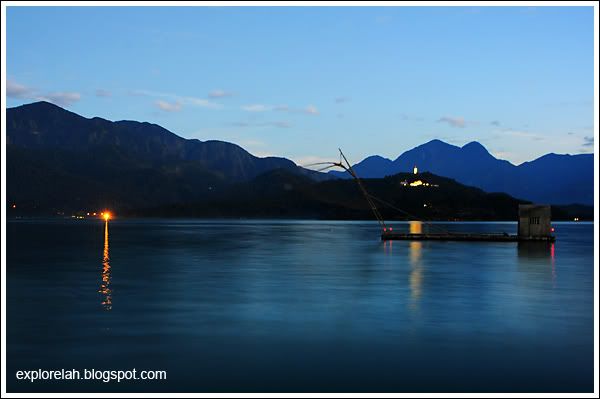 Placed my DSLR on a stone railing by the lake to capture this shot in Shutter-priority mode (10 sec. exposure).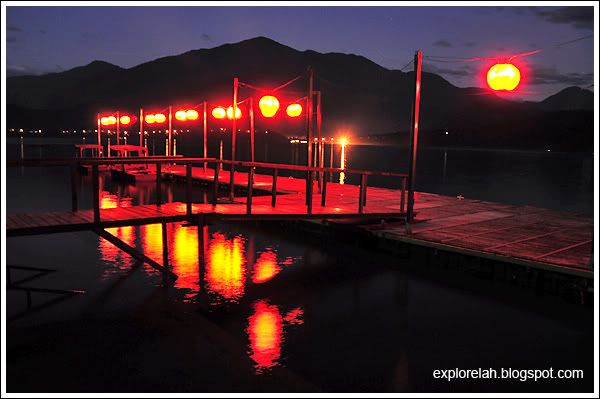 6:30pm : Private jetty of the luxurious Lalu Hotel. Of course I didn't stay here. Room rates are astronomical!