After delighting my eyes with the sparkling skyline of Hong Kong at night, I headed three floors down from the Sky Terrace to Madame Tussauds (MT). I got the 3-in-1 Combo which included a 2-way Peak Tram ride and entrances to the Sky Terrace and MT for HK$200.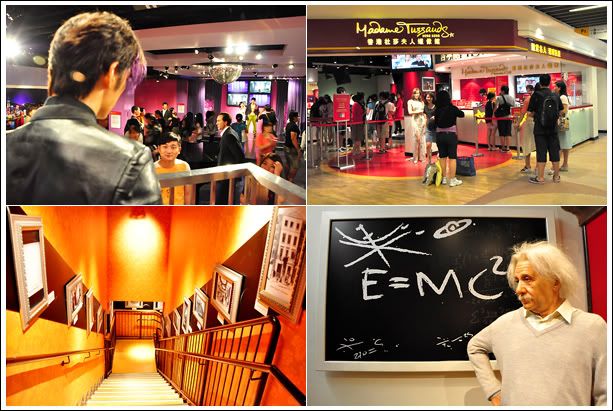 Here's the adult price if you buy them separately : Return Tram ticket – HK$36; Sky Terrance – HK$25; MT – HK$160. Total price – HK$221. You save about S$4.00, which is not much, but you save on the queue time to get the tickets separately.
Hot Tip :
• Buy the Combo ticket from the MT ticketing booth at the Peak Tram Terminus. This booth is across from the Peak Tram ticketing booth which sells Tram ride tickets or Tram ride with entry to Sky Terrace only. I was queuing at the Peak Tram line for a long time before I realized the 3-in1 MT Combo was not sold there!
*gua gua gua…*
If you have not heard of Madame Tussauds, it is an exhibition where you can get really up-close and personal with wax figures of celebrities, sport stars, politicians, and historical personalities.
The stars are made with an almost 100% likeness so it is as good as seeing them for real. Even though there are so many 'people' there, I'd never felt more alone. I was there by myself so there's no one to take photos of me with the stars! Even if I did ask someone to help take a photo for me, I was too embarrassed to do wacky poses. If a friend was taking the photos, they would've been very different.
It's so much fun watching people posing with the famous personalities. Some of the poses were, well, let's just say I'd seen obasans come out of menopause, young girls misplacing their chastity, and guys exploring every part of the female figures as if they're curators making sure the wax statues were not damaged.
Out of curiosity, I did a little checking of my own and confirmed that the wax dudes have no 'wicks', and except for the raisins on Aaron Kwok's exposed chest, there're no chocolate coins on the chests of other male and female figurines. I didn't check every one but from those that I can see, I generalized.
Lest you think I'm a pervert, I did it to see how far the replicas would go because more than 200 measurements (including the crotch and breasts area) are taken to make each figurine. And it takes more than 800 hours to complete each one. The bulk of the time is spent on inserting hair, strand by strand onto the wax scalps.
So, let's test your knowledge of the Asian stars… how many can you recognise and name?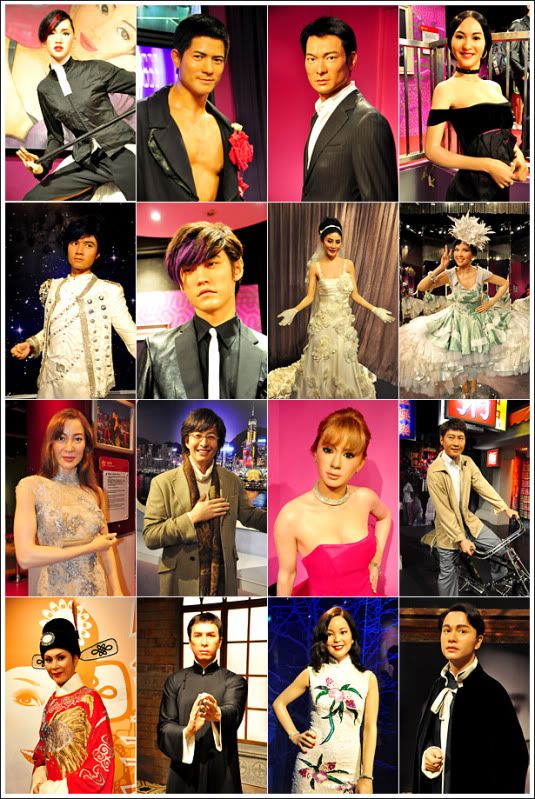 What about the following Hollywood movers and shakers?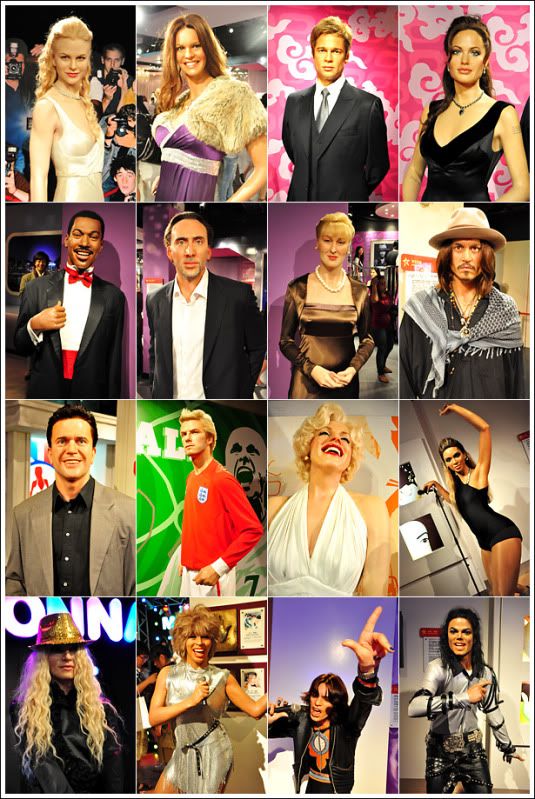 Or these famous politicians and cultural icons?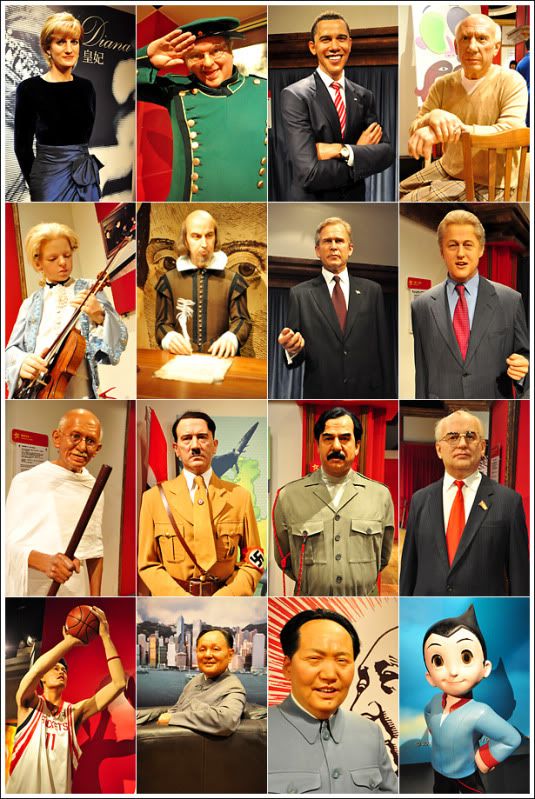 For personalities who are still alive, they'll be invited for a Sitting where their measurements are taken. But for the long-deceased such as William Shakespeare, the figures are constructed based on paintings and photos.
Of all the wax celebrities, I thought the one that looked most 'fake' and unlike the star it should resemble was that of Cecilia Cheung (张伯芝). I thought it was a younger Maggie Cheung (张曼玉). Well, maybe I didn't recognise Cecilia because she wasn't wearing a policewoman uniform. Oops!
But my main target at Madame Tussauds was to take a photo with Anita Mui (梅艳芳). Among all the Hong Kong celebrities, she's one of my favourite because she's a great performer and actress. I grew up listening to her during her 妖女 (vixen) days and loved her comic performance in the movie 钟无艳. So I was pretty saddened when she passed on due to cancer in 2003. But thankfully for Madame Tussauds, the likeness of her is preserved and made immortal…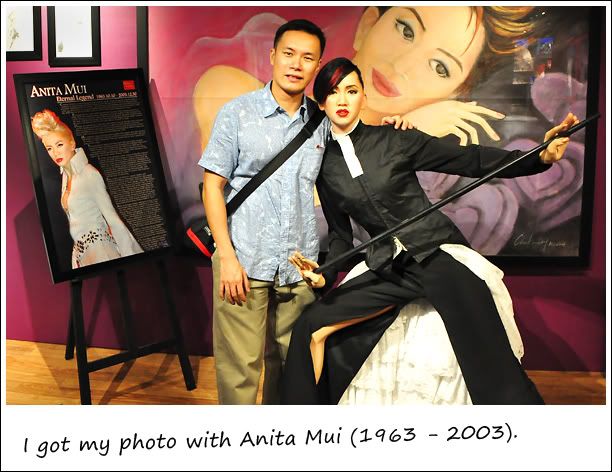 Here's my favouritest song from her. It is a duet with Jacky Cheung called 相爱很难 (Love is Difficult). Enjoy… :)
For more photos, please visit my album
A Lingering Fragrance
.