Since I visited Langkawi in 1992, I've always wanted to go back. The imagery of calm surfs caressing shallow shores that stretched for miles, fields of golden wheat waving gently in the wind, and the thrills of natural wonders instantly come to mind whenever this gem of the Andaman Sea is recalled.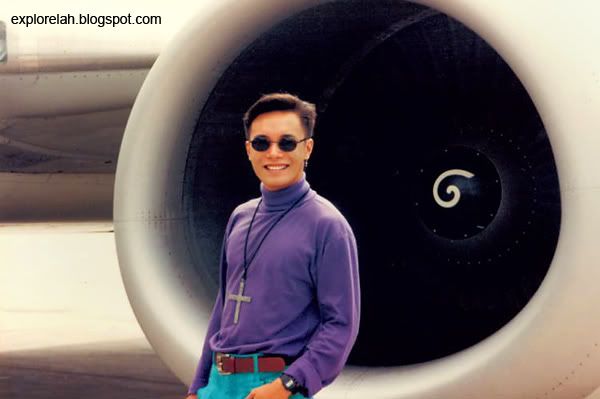 Go Langkawi beach resort wear long-sleeve turtleneck. I gila (crazy) or what?!
Those beautiful memories aren't enough for me. My love to travel notwithstanding, the quaint island does have a lot more to offer as a resort paradise above pristine beaches, unspoilt greens and its status as one of UNESCO's World Geoparks. So what more does Langkawi have in store for holiday-makers?
A Walk Among Legends
The Langkawi archipelago consists of 104 islands with the largest one serving as the center of development and population. During the 2D1N trip in my late-teens, my focus was on
obiang
(gaudy) clothing choices and
orh-bit
(cheesy) poses.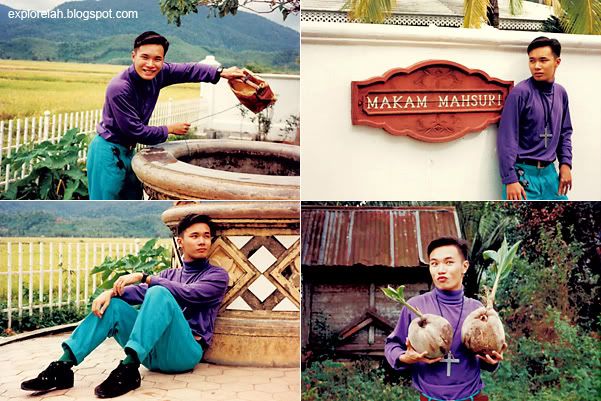 Makam Mahsuri houses the tomb of a woman accused wrongly of adultery. Legend has it that she laid a curse on Langkawi for 7 generations.
I totally missed the fact that the island is a living book of folklores, myths and legends. The mountains are feuding fathers, the lake can bestow fertility, and the island was even cursed by an innocent maiden accused of adultery. Imagine walking amongst these stories and feeling their pulse...
Isle of Duty-Free Shopping
For shopaholics, Langkawi would be your wallet's best friend as the island is a regional hub for duty-free shopping! Mega shopping complexes in the island's main town known as Kuah offers an extensive range of international brands and local produce... all sans duty!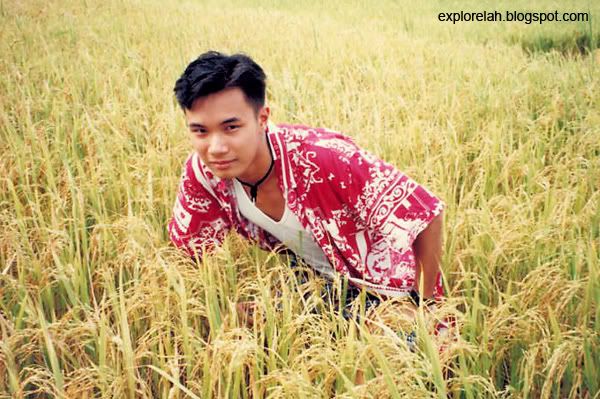 Padang of Gold. Langkawi has acres of wheat fields that stretches as far as the eyes can see.
Indulge in Elegance and Island Chic
This I haven't seen but if I get to re-visit Langkawi, I can confirm what all the travel resources I've consulted for this post are touting about the island. Apparently, just a 1.5-hour flight time away from Singapore lies luxurious resorts and islandic establishments that will drain one's ability to describe cool.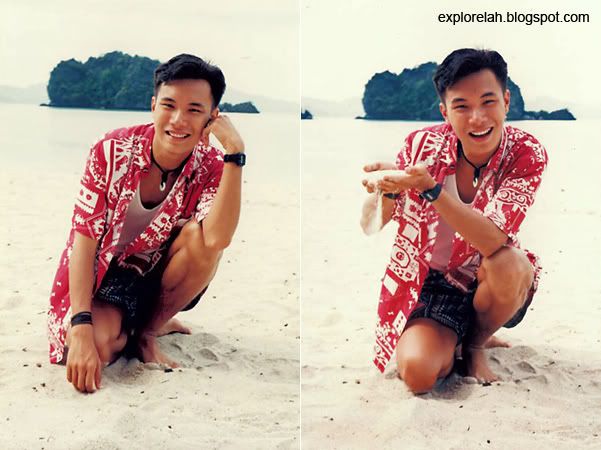 Tak boleh tahan (cannot tolerate) my cheesy poses. The pristine powdery Langkawi beaches had to suffer me while I act-cute on them.
If you'd like to know more about Langkawi to plan your next holiday there, vote for me in SAFRA's
in2it.sg
contest where 8 aspiring travel bloggers stand to win a chance to explore Langkawi and bring you the stories.
For more about the contest, please
click here
. Hopefully I'll get to go back to Langkawi through SAFRA and get a wardrobe and pose update! Thank you in advance for your support :o)