You love Bangkok and had been there umpteenth times. So much that the mosaic wats with their overbearing gold are beginning to seem blinding and your shoes have been worn through from bargain hunting. You wonder… is there more to Bangkok than the great shopping, delicious cuisine, clubbing and sleaze decadence?
Well, how about taking the road less travelled and discover some of the unusual and bizarre in this city of a thousand joys? Look no further! Here are top 5 of the most eccentric places to visit in Bangkok!
They may seem like sideline freak shows, but I think they exemplify the level of tolerance and acceptance that defines the Thai culture… Or maybe no definition at all because it seems there's nothing too taboo for its people! I love Thailand!
*WARNING!* This post contains contains macabre contents and images that may be disturbing or downright frightening. DO NOT READ ON if you believe you'll live forever or deeply religious.
#5 – WAT HUA LAMPHONG
Address : Rama IV Road, Pathum Wan
Getting there : Take MRT to Hua Lamphong Station
Opening Hours : 24 hrs
Entrance Fee : Free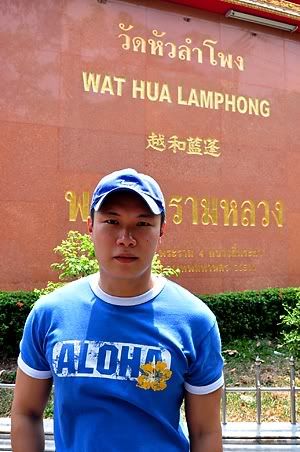 How about doing some charity on top of donating to Bangkok's street beggars? At the Chinese temple (義德堂) tucked by the side of Wat Hua Lamphong, you can donate coffins for the burial of the destitute deceased. The cost of a full burial is approximately 500 baht (based on posts I read online) but you can donate any amount you wish.
Your donation pays for a coffin and burial ceremony for the poor whose families can't afford the cost of death rites or for those unclaimed bodies from accidents or illnesses. I was told by a friend that the temple used to put up photos of the deceased on a board so you know who you're helping but that practice has since been stopped due to controversy. Coffin donation is considered a form of merit-making for the Thais. Being Christian, I don't treat it as accumulating good karma, but the simple fact that compassion and charity should transcend religious doctrines.
There's an administrative area that handles your donation and you'll be given two slips of paper – pink and white. The pink slip you'll stick to a wooden coffin and the white slip you're to burn at an altar where the deities are. It takes less than 15 minutes to make a donation and after that, you can visit Wat Hua Lamphong.
The wat is very prominent in downtown Bangkok and all the locals know it. It's almost impossible to get lost getting to Wat Hua Lamphong (less than 10 minutes by cab from Silom) but remember that the donation place is along the side of the wat's compound.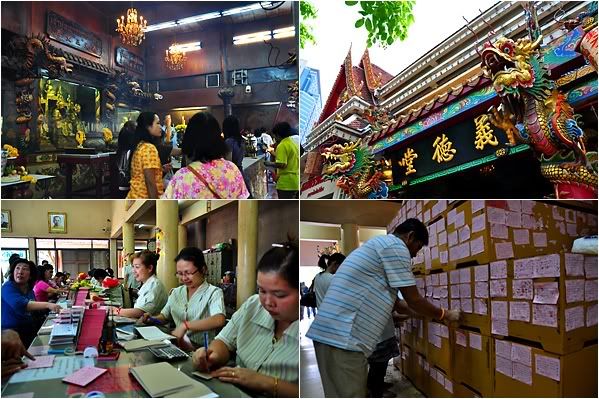 #4 – PENIS SHRINE (CHAO MAE TUPTIM)
Address : Swisshotel Nai Lert Park Hotel (formerly Hilton Hotel)
Getting there : Ploenchit BTS Station
Opening Hours : 24 hours
Entrance Fee : Free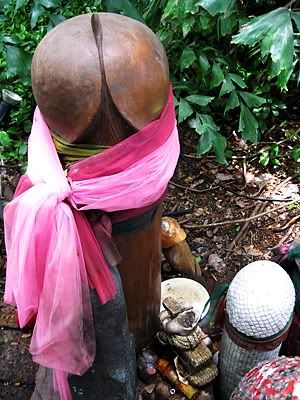 This place will give even the most self-assured man a serious inferiority complex. The penis shrine, or more correctly known as the Chao Mae Tuptim Shrine, is hidden in a corner within the grounds of Nai Lert Park Hotel. The shrine area is small but rather amusing. Not many tourists visit this place so you can take your time to look around.
Getting there took a bit of walking from Ploenchit BTS Station, and the hotel was not prominent. When we alighted from the train, we stood on the alighting platform and scanned the area for the hotel. We barely saw it. Once you can see where the hotel is, just walk towards it from the station. Look for the hotel while you're at the alighting platform because you won't be able to see where it is on ground level.
The shrine was originally dedicated to Chao Tuptim, a female animist spirit who people believe has been residing in the banyan tree next to the shrine for hundreds of years. Years ago though, a woman came to pray at the shrine asking for help from Chao Tuptim because she couldn't conceive. Nine months later, she gave birth to a healthy son.
She was so pleased with her child that she came back to the shrine and left a large wooden carving of a giant penis in thanks. Others followed her lead and today, you can literally see hundreds of wooden penises, all different colors and sizes there. I wonder what could guys pray for…?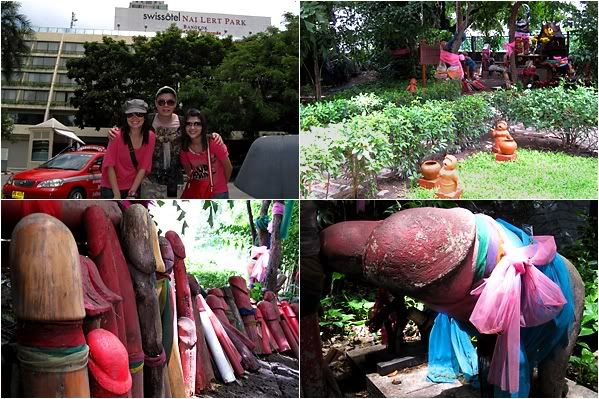 #3 – MAE NAK SHRINE (A.K.A. GHOST WIFE)
Address : Wat Maha But, On Nut, Sukhumvit 77
Getting there : BTS On Nut. Maha But Temple is 900m down Sukhumvit Soi 77
Opening Hours : Unsure
Entrance Fee : Free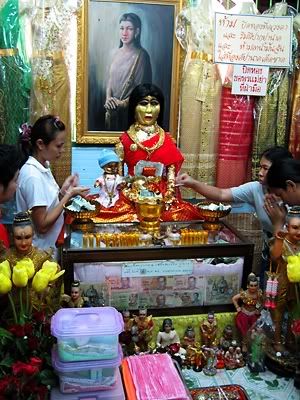 Ready for some romance? This is probably the most romantic of all shrines in Thailand. Legend has it that about a hundred years ago, there was a beautiful young woman called Nak who lived on the bank of the Prakanong River. Nak married a man named Maak. During the war, Maak was drafted to fight for his country, leaving Mae Nak at home alone. She was with child and died during labour.
Because of the love for her husband, her spirit refused to leave the house and waited for his return. Maak finally returned home not knowing about the death of his wife. The couple went on living together for some time as if everything was normal.
However, once her husband discovered that she was just a ghost, he fled to the temple. Mae Nak was furious and began terrorizing people in the village. The whole community was terrified. The reverent 'mor pii' (ghost doctor) heard of Mae Nak's rampage, so he came to the village and defeated her by cutting a piece of her forehead bone to make a buckle and capturing her spirit in a bottle.
Mae Nak Shrine, supposedly her burial place, is located within Maha But Temple built in the late-Ayutthaya Period, and named after the monk who initiated its construction. Locals often refer to it as Wat Mae Nak Prakanong (Temple of Mother Nak of Prakanong). The shrine looks more like a 'home' for Mae Nak and her child as it's always filled with flower garlands, colourful Thai costumes, cosmetics, toys, diapers, and milk bottles offered by devotees as gifts for her child. One of the most fascinating items in the shrine is a TV that is on 24 hours everyday!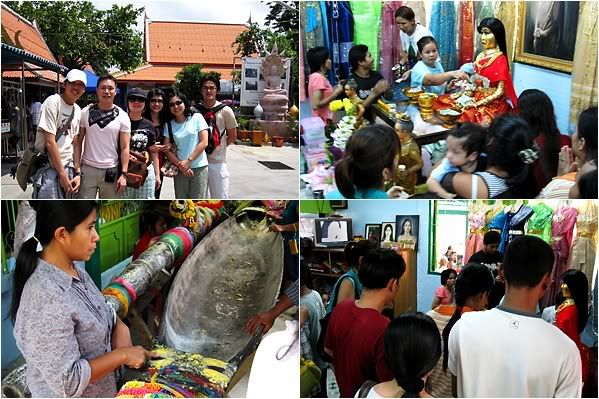 #2 – OLD PRISON MUSEUM
Address : 436 Mahachai Road, near Rommani Nart Park
Getting there : Take cab (about 15 mins from Silom Road)
Opening Hours : Mon - Fri, 9:30 am - 4:00 pm
Entrance Fee : Free (Donations welcomed)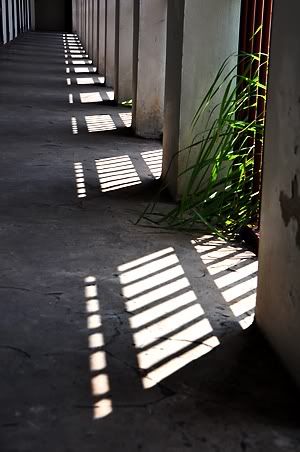 The locals know it as
'kook gao'
but not many know where it is located. I had a hard time trying to get the hotel staff to understand where I was going as I wanted to get the place right before I get in a cab. But apparently, none of them had heard of or been there. I even resorted to show them the webpage of
kook gao
only to draw blank stares and them talking amongst themselves without so much as a verdict.
After what seemed like a long sentence I was serving, someone knew and instructed my cab driver. Can't remember the exact fare but I think it was less than 100 baht to get there. The old prison compound has been converted into a park so don't be surprised when the cab drops you off at a playground.
Only the administrative block, some watchtowers and a cell block remained of the old prison. This prison was the first prison in Thailand to be built according to international standards. And the tortures meted out behind those walls should count it as one of the world's most gruesome.
This is the place to learn about the cruel punishments meted out to offenders in Thailand in the past. Grisly corporal punishment tools and weapons exhibit the severities of the old penal system, a sadistic system based on retribution through severe punishment and suffering. At the museum, you can see life-sized wax figures act out with painful precision execution scenes.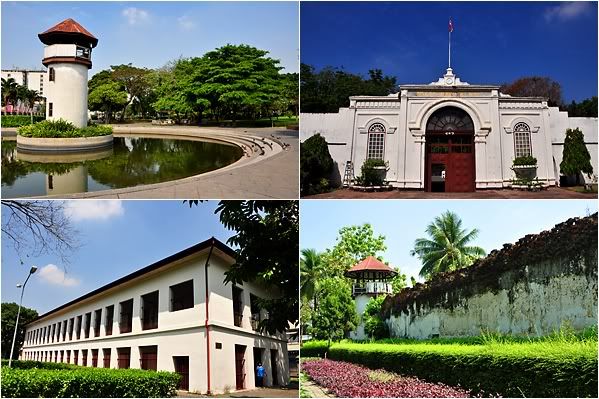 There're two parts to the museum. The admin block is an air-conditioned indoor museum that showcases the methods of execution – from beheading during the ancient times to gunning to lethal injection that is used today. Aged photos of the actual executions accompany the wax exhibits. I shuddered at the sight of real people being killed.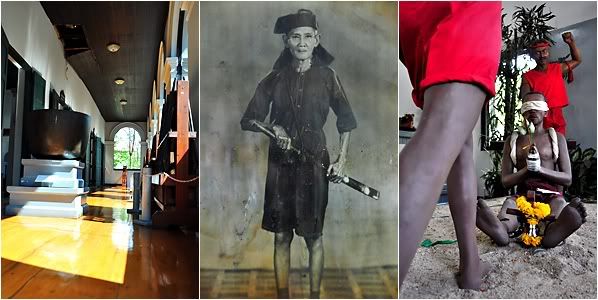 Again, this place sees very little visitors and it's a pity because the exhibits aren't too bad at all and you can really get a feel of hopelessness once you get behind those bars. After visiting the admin block, approach of one the blue jerseyed cleaners (I don't know if they're always there) to bring you to the cell block. I reckoned I can get there myself but I asked for directions and one of them took me there.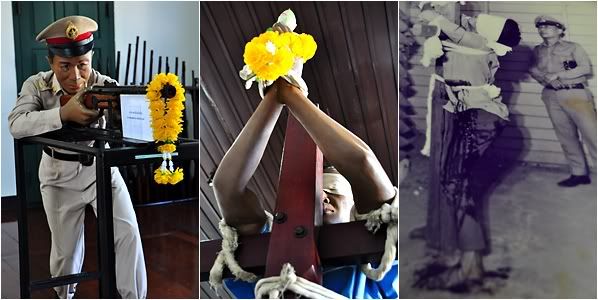 The 'guide' didn't ask for a fee but I tipped her 20 baht as I'm out of fifties and hundreds. Initially, she just left me to explore but when I tipped her, she walked with me and pointed out some exhibits. She didn't speak a word of English and a guided tour was really not necessary, but in our chicken-and-duck way, we had quite some fun. As it turned out, she liked being photograph but I could never get her to take a photo of me. But she's funny.
At the cell block museum, you can see how ex-prisoners were punished and their living conditions. One of the grim highlights includes a man-sized rattan ball pierced with nails pointing inwards. Hapless prisoners were placed inside and an elephant was encouraged to play football with it. Ouch!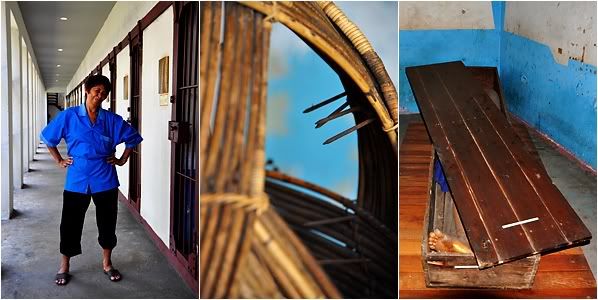 #1 – FORENSIC MUSEUM (SIRIRAJ HOSPITAL)
Address : 2nd floor, Adulaydejvigrom Building, Siriraj Hospital, 2 Phrannok Road
Getting there : Take cab (about 30 mins from Silom Road)
Opening Hours : Mon - Sat, 9:00 am - 4:00 pm
Entrance Fee : 40 baht (foreigners) 20 baht (Thais)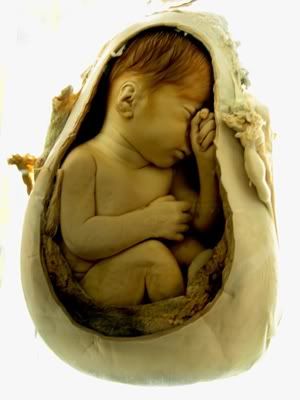 This is the Big Mac in macabre! It makes Gunther von Hagens' Body Worlds feel like a pickle among the mangled patty.
Siriraj Medical Museums consist of the Songkran Miyomsane Forensic Science Museum, Pathological Museum, Parasitology Museum, Anatomical Museum, Prehistoric Museum, and History of Thai Medicine. The exhibits, especially those in the forensic museum, have been collected over many years and document the human condition in birth anomalies, accidents and murders.
Often touted as the Museum of Death, I read somewhere that it has lost a number of its exhibits over the years, many of which depicted rare medical conditions. Surveillance cameras have since been installed but I sure would hate to be the security personnel having to witness a necrophiles' orgy party.
The other museums are pretty radical except for one where there's the preserved exhibit of a 75kg scrotum that'd been amputated from a man suffering from elephantiasis. That poor man could even use his balls as a beanbag chair! Oh by the way, photography is discouraged in the museums and never take home sweets or toys that's been offered to the dead babies.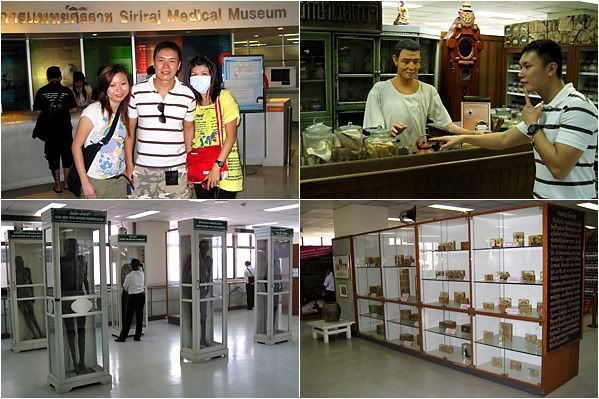 Murder weapons, autopsy photos, body parts, diseased organs and glass jars containing stillborn children pickled in formaldehyde are exhibited alongside each other. It's a grim reminder that we're after all flesh and bones. We are mortal.

Perhaps the most 'famous' of all the exhibits is the mummified corpse of See Uey Sae Ung (labeled as Si Quey on his display case and sometimes also referred to as Si-oui or Si Ouey depending on who is writing about him). He was the most notorious serial killer in Thai history.
A Chinese immigrant who moved to Thailand in 1944; See Uey suffocated and then ate the hearts and livers of over a half dozen male children. He apparently believed that the practice made him stronger, healthier, and by some accounts, immortal.
He was captured and executed by hanging in the 1950s. After an autopsy, the cadaver was filled and covered with paraffin wax to preserve it. In recent years, the museum has added a film educating visitors about the story of See Uey and he became a sort of bogeyman for Thai children. Parents would threaten misbehaving kids with a visit from his ghost. The case of See Uey Sae Ung was also adapted into the 2004 Thai thriller Zee-Oui.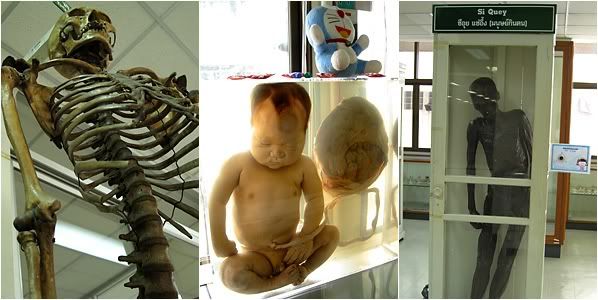 USUALLY UNUSUAL
Many a times, I asked myself why I keep going back to Bangkok for vacations and looking at all my previous trips' photos, it was the constant mystery of what I was going to encounter that drew me back there time and again.
That place has so much to offer that each trip turns up different encounters and new discoveries for me. But then again, no matter where we're at, if we look for the unusual in a place… or people, that's usually what we get!