An electronic ringing tone resounded persistently in the distance. It got closer and closer, I opened my eyes. It's 7:00 am and the morning call was right on time. It was Day 2 in Hong Kong, and I'm going to the Wetland Park. I pulled the curtains open and bright sunlight immediately saturated the room. It was a glorious day to be embraced by Mother Nature!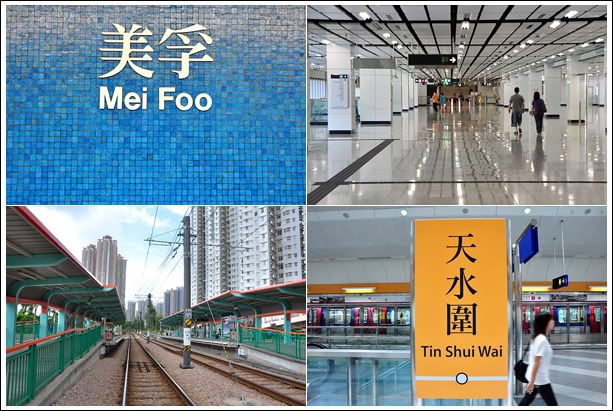 Getting There :
From Tin Shui Wai MTR Station, use Exit E and board the Light Rail nos. 705 or 706 and alight at Wetland Park Station.
I made my way there from Tsim Sha Tsui MTR Station, transited at Mei Foo Station to reach Tin Shui Wai Station. The whole journey to Wetland Park took me approximately 1 hr 20 mins and costs HK$22.50.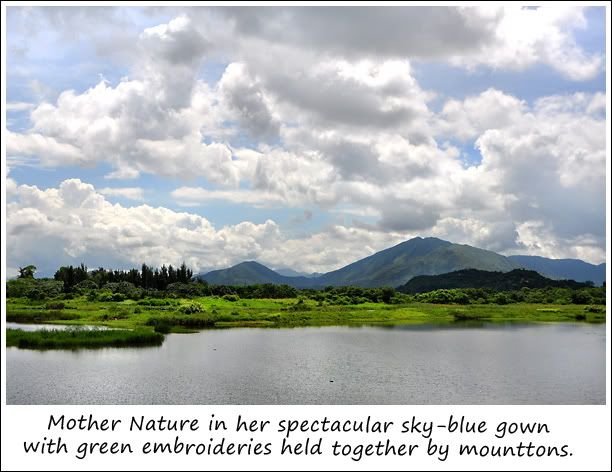 Located at New Territories, the Hong Kong Wetland Park was created to preserve and study the diversity of Hong Kong's wetlands as such natural landscapes are rapidly lost to urban developments.
The park sprawls over 60-hectres of natural swamps and indigenous vegetation and is home to many species of birds, insects and aquatic animals. It is also affiliated with Singapore's Sungei Buloh Wetland Reserve and London's Wetland Centre. They are kind of like hotels for migratory birds. And I reckon the Hong Kong one would be the equivalent of staying at The Mira.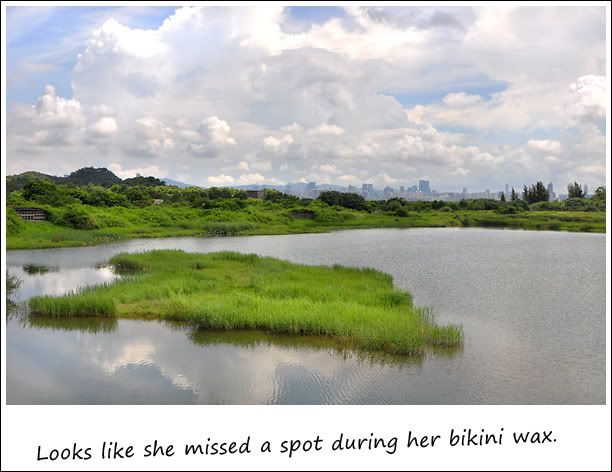 Opening Hours :
The park is closed every Tuesday (except Public Holidays). For all other days, it is open from 10:00 am to 5:00 pm.
Entrance Fee :
HK$30 (Adult), HK$15 (Child)
The Hong Kong Wetland park is very well-kept and encompasses a Visitor Centre, interactive exhibitions, themed galleries, a theatre, a souvenir shop, an children's playground that even I want to play in, a fastfood restaurant (大家乐) and of course the main attraction, the wetland reserve.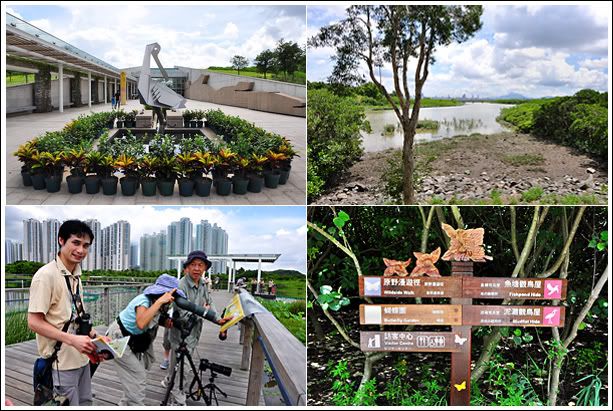 There are various zones at the reserve such as the Stream Walk, Succession Walk, Mangrove Boardwalk and three Bird Hides, situated next to a fish pond, mudflat and riverside. This allows visitors to see different species of birds in their habitats. The whole morning I was there, I only saw a white heron.
Clear sign-posts points the way to the various attractions and there're park guides (in yellow uniform) within the wetland reserve area whom you can approach for a guided tour. They come equipped with binoculars so you can get a magnified view of dragonflies, birds, lotuses, etc.
The guide who approached me was very enthusiastic in sharing information despite a basic command of the English language. The staff at Wetland Park were all very friendly and welcoming. Even when I 'accidently' went on the prohibited balcony area at the Visitor Centre to snap photos of the scenery, I was asked to leave politely.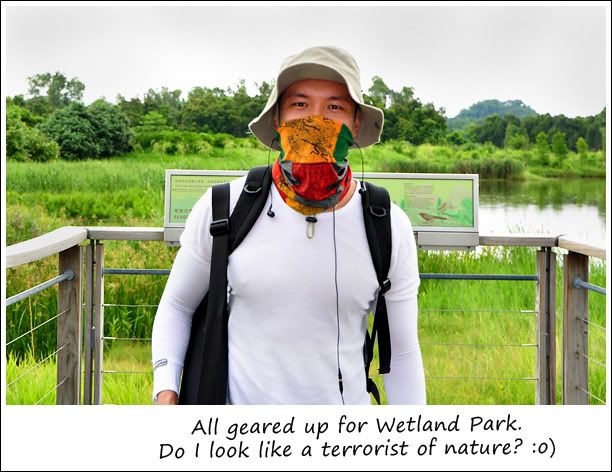 Hot Tips :
• If you don't want handbag makers to lust after your skin, be sure to cover up, protect your skin with sunblock, bring umbrella, wear a hat, neck towels, etc.
• There're no drinking fountains in the wetland reserve so be sure to fill up your water-bottle at the water cooler in the fastfood restaurant.
• Always stay on the designated paths and walkways as there may be snakes or other hidden defenses of nature. A salt water crocodile was found in at the nearby Shan Pui River in 2003. It now lives in an enclosure within the park and given the name, Pui Pui. The park is safe, but do take precautions to avoid ending up as something's lunch.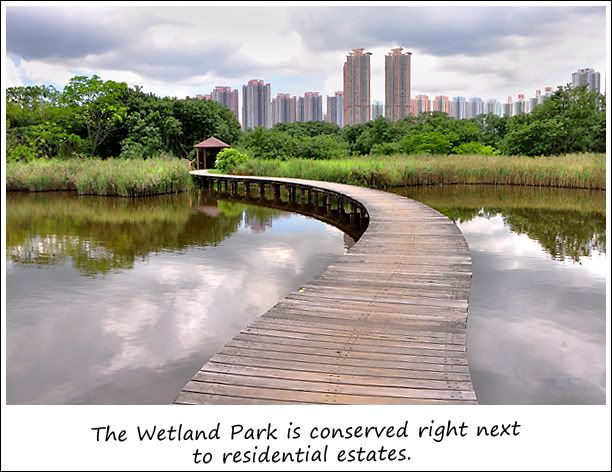 For me, the most striking thing about the park is its close proximity to residential developments. Views from the park looked as if it is located at some ulu faraway boondocks, but it's closer to home than you think. Well, at least to the homes of people living there. The view up in those flats must be breathtaking.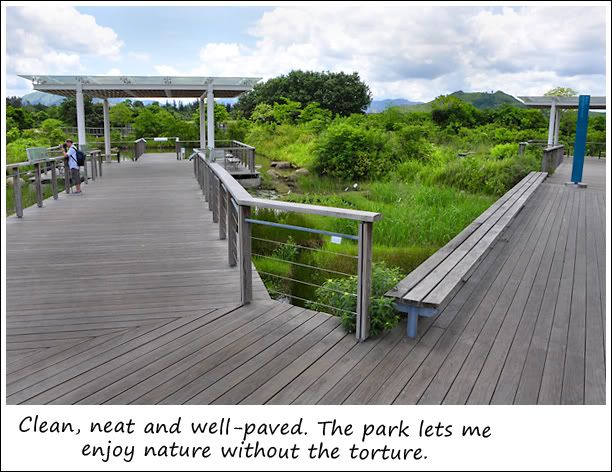 As I've just started learning nature macro photography, one of my main purpose was to photograph wildlife species not found in Singapore. During my time at the Wetland Park, I didn't see any animals, didn't see many birds, and the insects were just too active to photograph.
Usually I would go really early in the morning between 7 am to 8 am to shoot the bugs because that's when they're just waking up and not too active yet. But Wetland Park opens at 10 am. By then, my skill and equipments are inadequate to capture them well.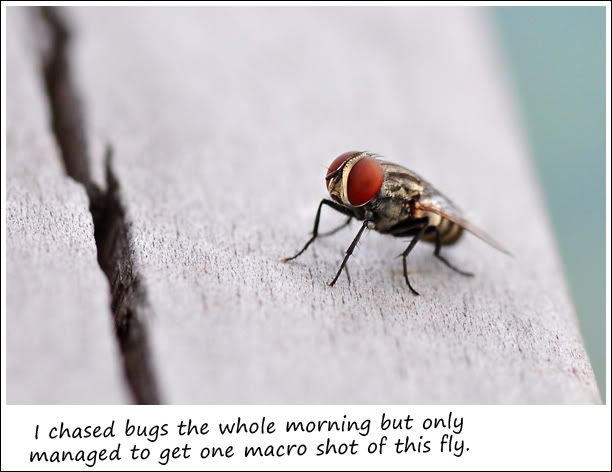 But what the place had no lack of was dragonflies. Lots of them around in a wide variety of colours and designs. Woohoo! Belonging to the insect order known as Odonata (which means 'toothed jaws' in Greek), dragonflies undergo incomplete metamorphosis as their life stages all revolve around bodies of water and are carnivorous from young to adulthood.
Dragonfly Facts :
• They can fly forward, backward, upward, downward or sideways and preys on mosquitoes, flies, and aphids.
• Male dragonflies frequently perch on eye-catching points to show-off their bright bodies to attract females.
• Tropical dragonflies can live a few months up to a year, while those living in temperate climates have a lifespan averaging only one to six weeks.
Other than dragonflies, there're also a few lotus and waterlily ponds. I saw some yellow and pink variegated lotuses for the first time and they were beautiful!
Having baked under the hot sun for half a day, the air-con at the Visitor Centre was more than comforting. There, I browsed through the "Fantastic World of Insects" exhibition and visited a gallery that showcased life at the different types of wetlands – mangrove swamps, tropical rivers, and continental marshes.
The exhibits were pretty interesting with lots of info about the secret life of insects and wetland dwellers. My favourite was this very colourful tortoise. I've not seen anything like it 'live' before!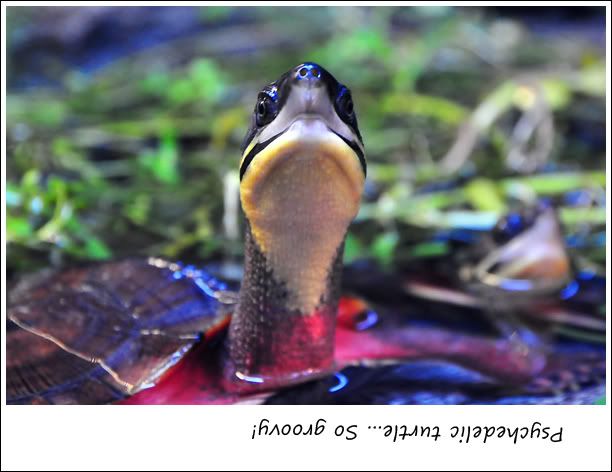 It was a good thing I got back to the Visitor Centre because the earlier sunny weather was replaced by a rainstorm. Since I was stuck there, I went into the theatre for a performance about insects thinking I just want to sit and rest.
But I was pleasantly surprised by the quality of the stage performance! It was funny, creative and highly educational. I really learnt a lot about the insects in a fun and easy to digest manner. The only grouse was that the show was in Cantonese and I couldn't understand some of the phrases.
Overall, I find the Wetland Park a very enjoyable and educational experience. My plan was to stay there till 1:00 pm but by the time I left, it was almost 4:00 pm, being stuck in the rain notwithstanding. If I go Hong Kong again, I will definitely come back again and hopefully the next time, I'll get more photos of bugs!
For more photos, please visit my album
A Lingering Fragrance
.